News
Is Kenny Perry Making A Mistake?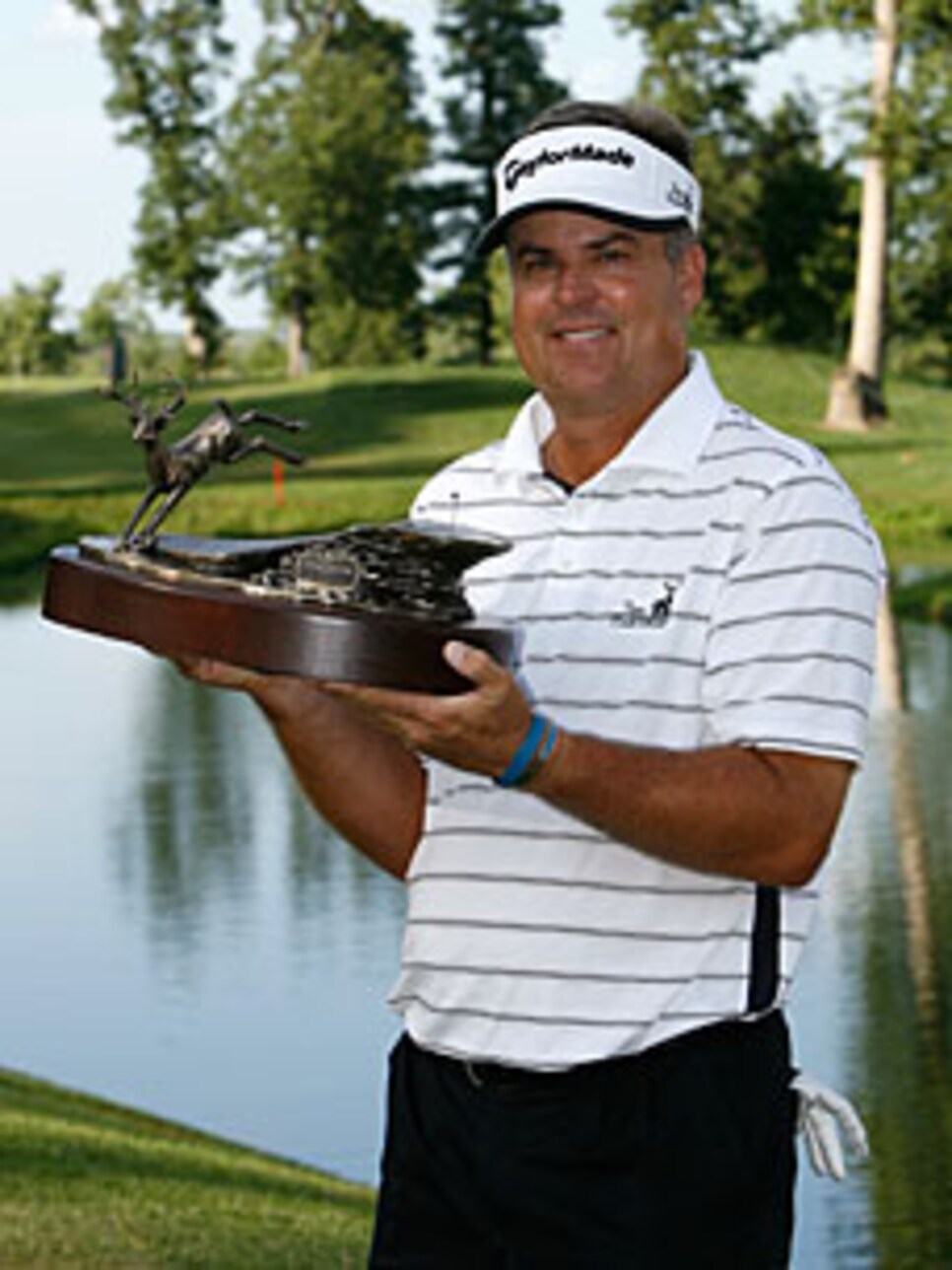 Perry is surprised at the depth of the reaction to his decision.
In the land of free enterprise, no profession takes greater advantage of the words "independent contractor" than PGA Tour pros. So often is the term used to justify a player's absence from a tournament that it has become part of the game's lexicon, a reminder of the privileges of entitlement and the space between two universes.
If a farmer doesn't show up for work, his cows go hungry, his crops go dry, his profits go south. If Kenny Perry doesn't want to play in the British Open, he goes to Milwaukee. A $4 million purse at the U.S. Bank Championship probably isn't the reason Perry won't be competing for the claret jug, but it's not a deterrent, either, and since he's the hottest independent contractor on the planet right now, he can play where he wants without an ounce of guilt or obligation.
That doesn't mean others can't feel a ton of disappointment. "The biggest regret of my career, the biggest mistake I ever made, especially when I was playing so well," says Curtis Strange about the three British Opens he skipped during his competitive peak in the mid- to late-1980s. "The first time I took heat was when I was trying to win the money title [in '85] and the British didn't count on our money list. I won the money title and that was something, but the British Open, that's something else."
In terms of intensity, Perry and Strange wear theirs as differently as overalls and a tuxedo. It's hard to imagine a gentle soul such as Perry ever feeling the same lament Strange still carries 20 years later, and with three victories in the last seven weeks, two of which he didn't play, the big fella from Kentucky has reason to feel good about his decision not to fly to England.
The negative reaction, however, bothers him, and for that, there is no good reason. "I'm not going to lie," Perry admitted last week before winning the John Deere Classic. "But you know what? I'm an independent contractor. I can do whatever I want, and I like that. I tried to win a major for 22 years and couldn't do it. I don't really worry too much about it anymore. At this stage of my career, it's just not a goal of mine."
Rarely does such a good guy transmit so many bad vibes in 50 words or less, give or take a syllable. Did Perry, who passed on last month's U.S. Open because he didn't like the golf course where it was being played, honestly think he wouldn't be criticized for shunning the two biggest tournaments in golf? Granted, three wins in five starts has only illuminated his situation—if he hadn't won at all, nobody would care if he's not there—but shouldn't that success only compel him to scrap his plans and tee it up at both national championships?
You can't argue his logic with a straight face. Perry said he was sticking to his original schedule because he wanted to make the Ryder Cup team. He has accomplished that, and congratulations to him for a job exceptionally well done. Now he's whipping out the independent-contractor excuse and telling us the majors don't mean anything to him. Beyond that, the best healthy golfer in the United States has what is by far his best chance to end that 22-year drought, but he'd rather beat up an inferior field in Milwaukee.
Somebody get me a doctor. "I'm more disappointed he didn't play in the U.S. Open, to be honest with you," Strange says. "Another thing you've got to consider is, with Tiger Woods out, Kenny could win a major, the money title, a couple more tournaments—there's all kinds of things out there. Bottom line? If you don't want to go, you don't go. You do what you think is right."
You can hear Strange doing his best to defend a longtime colleague, but when his heart's not getting in the way, his head is. "If there's a golf course for Americans over there, it's Birkdale, but that doesn't mean it's like playing the Memorial," he adds. "It's windy and funky and hilly, and it can be hard to get comfortable."
Whereas Strange was done playing his best golf by age 35, Perry is reaching unprecedented heights as he approaches his 48th birthday. He's young enough to perform at the highest level and old enough to know a man doesn't abandon the pursuit of greatness out of inconvenience, certainly not when he has nearly $26 million in career earnings and no more than a couple of years remaining in his Indian-summer prime.
Maybe he'll win by seven shots in Milwaukee and wonder what might have been. The American dollar isn't doing so well overseas, but British Open titles will buy you a lot of satisfaction here. "The older I get, the more I don't like the independent contractor thing," Strange says. "We fall back on it way too much."