News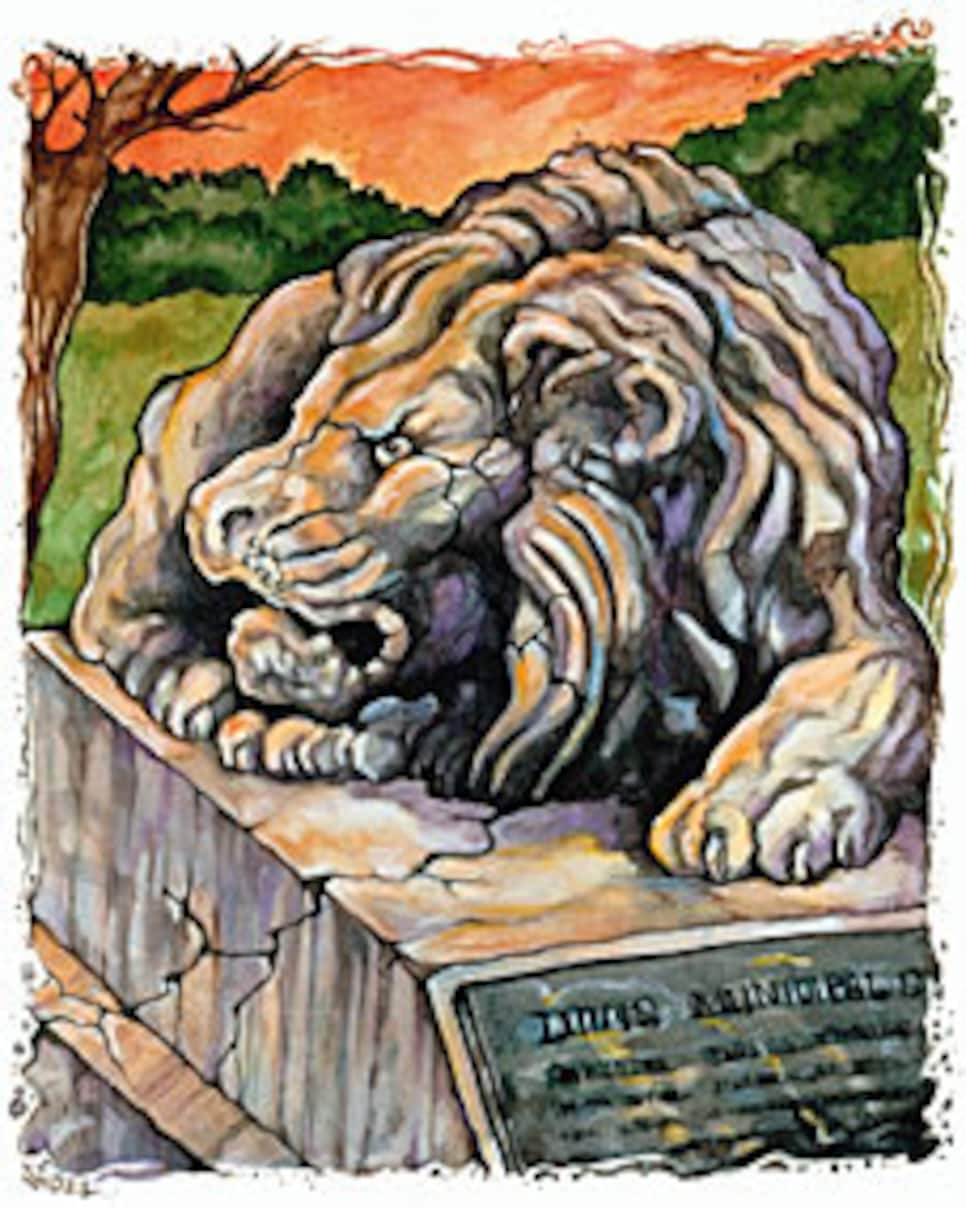 Say "Muny" in Austin, Texas, and golfers know you're talking about Lions Municipal GC in the Tarrytown neighborhood on the city's west side. The public course has been a fixture in the state capital since 1928, but it is situated on 141 acres of land owned by the University of Texas and leased to the city for $345,600 a year. Twice before—in 1973 and 1987—supporters of the rolling 6,001-yard layout, where Ben Crenshaw and Tom Kite played through its live oaks and cedars as kids and 67,000 rounds are recorded each year, stopped efforts to get rid of it.
Now Muny, where juniors can play for $7 on weekdays and anyone for only $20 on weekends, is in peril again. It is located on a larger, 345-acre plot known as the Brackenridge Tract, named for the Texan who gave the property to UT in 1910. The land could be worth as much as $1 million an acre, and the university is exploring how to maximize its assets. A task force recommended late last year that the city's lease for Lions should terminate in 2019, at the end of its current term, and that the 141 acres should be considered in a master-planning process, currently underway, to determine future development.
While people explore potential alternative uses for the Brackenridge Tract—including a proposal for a new upscale golf course co-designed by Kite—Muny advocates, Crenshaw among them, are trying to rally support to spare the course.
"There are some municipal courses around the country that are slated to close, and it's a terrible thing," Crenshaw said. "If a place is not used and isn't popular, I guess I can understand that argument. But this is a very, very popular course. It's fun to play. Yes, it may be a little tired. But gosh, it's been a fixture around here forever. I would hate to see it disrupted. But the bottom line is, it's the university's land."
Dick Kemp, an Austin developer and Muny fan who helped negotiate its survival in the late-1980s, hopes the university will be amenable to some type of sale and/or land swap with the city.
"I don't know what our chances are, but I suspect they are well below 50 percent to get it done," said Kemp, a co-chair of the Save Muny organization (www.savemuny.com). Kemp is hopeful there will be a public outcry "that will put pressure on the [UT] regents to understand just how much this city loves the golf course."
Kite says his involvement with a development plan spearheaded by Austin businessman Pike Powers that would include a course, hotel, spa and conference center is motivated by a desire to keep golf in some form in that location and his belief the university is not interested in the status quo.
"Basically the conclusion I came to is that property is just way too valuable," Kite said, "and I just don't see how the university can let it sit there and generate that [little] income. Whether I'm right or not, I don't know. If [Save Muny] can convince the university, I totally support that, but we don't see that as really feasible. Our group feels there is a way to have golf and create some development in the area to allow the university to have some additional income-producing property."
Those who love Muny see it as an oasis of tradition and timelessness in a city bursting at the seams. They don't care if it's a little short, a little scruffy. "The history of the course is not so much in the dirt as in the people who have played there for 80 years," said Zack Fleming, who worked his way up from marshal to head professional at Lions and now manages another course in the Austin area. "In my 10 years there I probably taught 1,000 kids how to play golf. They got dropped off in the morning and picked up in the evening, and their parents felt safe about where they were."
Billy Clagett, a 62-year-old longtime Lions golfer and a six-time winner of its big tournament, the Firecracker Open, rode his bicycle to the course, bag on his back, when he was a kid. "There are a lot of feelings involved with this thing," he said. "It goes much deeper than the course—it's the whole neighborhood."
When they aren't playing gigs on Sixth Street, some of Austin's golf-loving musicians tee it up regularly at Muny. There is a song there somewhere, lyrics to be determined.