News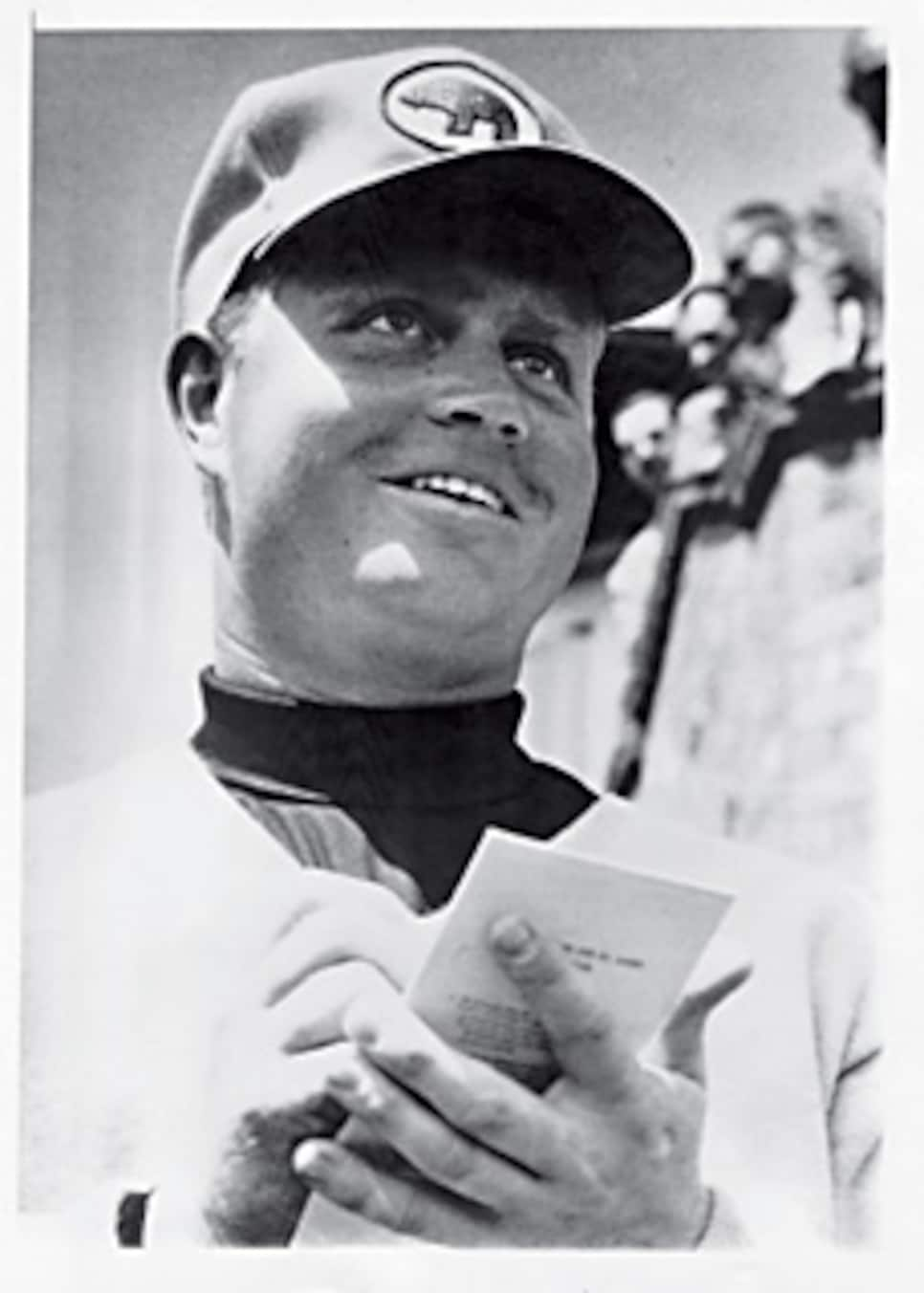 His numbers are Jack Nicklaus' only fortress now, especially the record numbers -- 18 and 20 -- that Tiger Woods will resume chasing next year: 18 pro majors and 20 pro and amateur majors. Knee surgery has stalled Tiger at 14 and 17. But another Nicklaus number glows: his 19 second-place finishes in majors, seven of which were in British Opens, two by one stroke. Nicklaus won three claret jugs, but when you combine his one-shot losses in 1972 and '77 with two thirds where he finished one stroke out of a playoff, he might have had four more British Open titles with a putt or two here or there. And he's still annoyed at himself for what happened in 1963 at Royal Lytham & St. Annes before Bob Charles defeated Phil Rodgers in their 36-hole playoff.
"That was the only major I can really say, 'I think I gave it away,' " he says. "I bogeyed the last two holes not knowing for sure where I stood. Going to the 18th, I thought I needed a bogey to tie. If I had a little bit of experience, I wouldn't have let that happen. And the experience of what happened to me that week helped me the next week at the PGA in Dallas when I had a similar situation. I won, for my third major."
Forty-five years later, Nicklaus recalls his final two holes at Lytham as if he had just walked into the scorer's shed. "On the 17th I thought I had a two-shot lead. I was in the middle of the fairway and had 212 yards to the hole. I wanted to hit a 2-iron. My caddie, Jimmy Dickinson, wanted me to hit a 3-iron. I told him, 'I need a 2-iron to get it back to the hole.' I hit the 2-iron perfectly but over the green into a little hollow. I chipped by the hole to five or six feet and missed the putt. If that had happened later, I would've known that a 3-iron wouldn't have gone into that hollow. I walked to the 18th and looked down to Rodgers and Charles on the 15th green, and I didn't hear a sound. They both holed 20-footers. I thought they both made par, but they both made birdie. I thought I was a shot ahead going to the last hole, but in reality I was tied. Why in the world I hit a driver there? And I hit it in the base of the last bunker on the left. All I could do was pitch out and make 5. I've played the hole 1,000 times since, and I've never hit anything but a 1-iron off the tee. My learning experience."
In 1975 at Carnoustie, Nicklaus shared third with Johnny Miller and Bobby Cole before Tom Watson's playoff victory over Australia's Jack Newton. "I don't remember anything special about that one," he says. "I bogeyed a hole somewhere coming home. I just didn't get it done."
He shot final-round 66s to finish one stroke behind Lee Trevino in 1972 at Muirfield and one stroke behind Watson in 1977 at Turnberry, but has no regrets. "I thought I was at least in a playoff at Muirfield, but Lee chipped in at 17," he says. "At Turnberry I missed a five- or six-foot putt on 17, and Tom played better than I did. I don't have any issue with that. Never did." He had four seconds at the U.S. Open, including his only playoff loss in a major, 68-71, to Trevino in 1971 at Merion. "Two bad bunker shots," he says. "I left it in a greenside bunker on both the second and third holes." As a 20-year-old amateur in 1960 at Cherry Hills, he was second to Arnold Palmer by two strokes.
"I thought I was going to win for a while," he says. "I had a one-shot lead with six holes to play. I finished bogey, bogey, par, par, par, bogey. I had every opportunity to win, and Ben Hogan said, 'I played with a kid today, if he had known how to win, he would've won by 10 shots.' He didn't say, 'If he had any brains.' He was kinder than that."
After a 69 in 1982 at Pebble Beach, Nicklaus was being congratulated by Jack Whitaker on his fifth U.S. Open. "Just as he made that statement," recalls Nicklaus, "we heard a big roar at 17." Watson chipped in for a 2 and won by two. Nicklaus was one stroke behind four times in the PGA and two strokes behind four times at the Masters, notably his 1977 duel with Watson.
"We were tied, I was on the 18th fairway, Watson on 17," he says. "The pin was front left, and I had 168 yards. I wanted to hit a 6-iron into the bank and let it come back to give myself a chance for a birdie. As I stood over the ball, I heard a roar. Watson made about a 25-footer. It was the only time I could ever recall that I couldn't regroup myself mentally or change what I needed to do. I still hit the 6-iron but tried to play a different shot. Not the right thing to do. The right thing to do was play the same shot. Instead I tried to jam the 6-iron into the hole. I hit it fat into the bunker and made bogey."
Over the years Palmer had 10 seconds in majors, Sam Snead and Greg Norman had eight, Watson seven. Hogan, Byron Nelson, Gary Player and Harry Vardon each six. Tiger Woods has five. "Almost double," Nicklaus says, alluding to his 19 seconds and Palmer's 10. "So were the wins."
In pro and amateur majors over his career, Jack Nicklaus' record needs no adjectives: 20 victories, 19 seconds, 48 top-threes, 56 top-fives, 73 top-10s. "Obviously, I would have liked to have improved on it," he says with a chuckle, "but I guess that was the best I could do."