News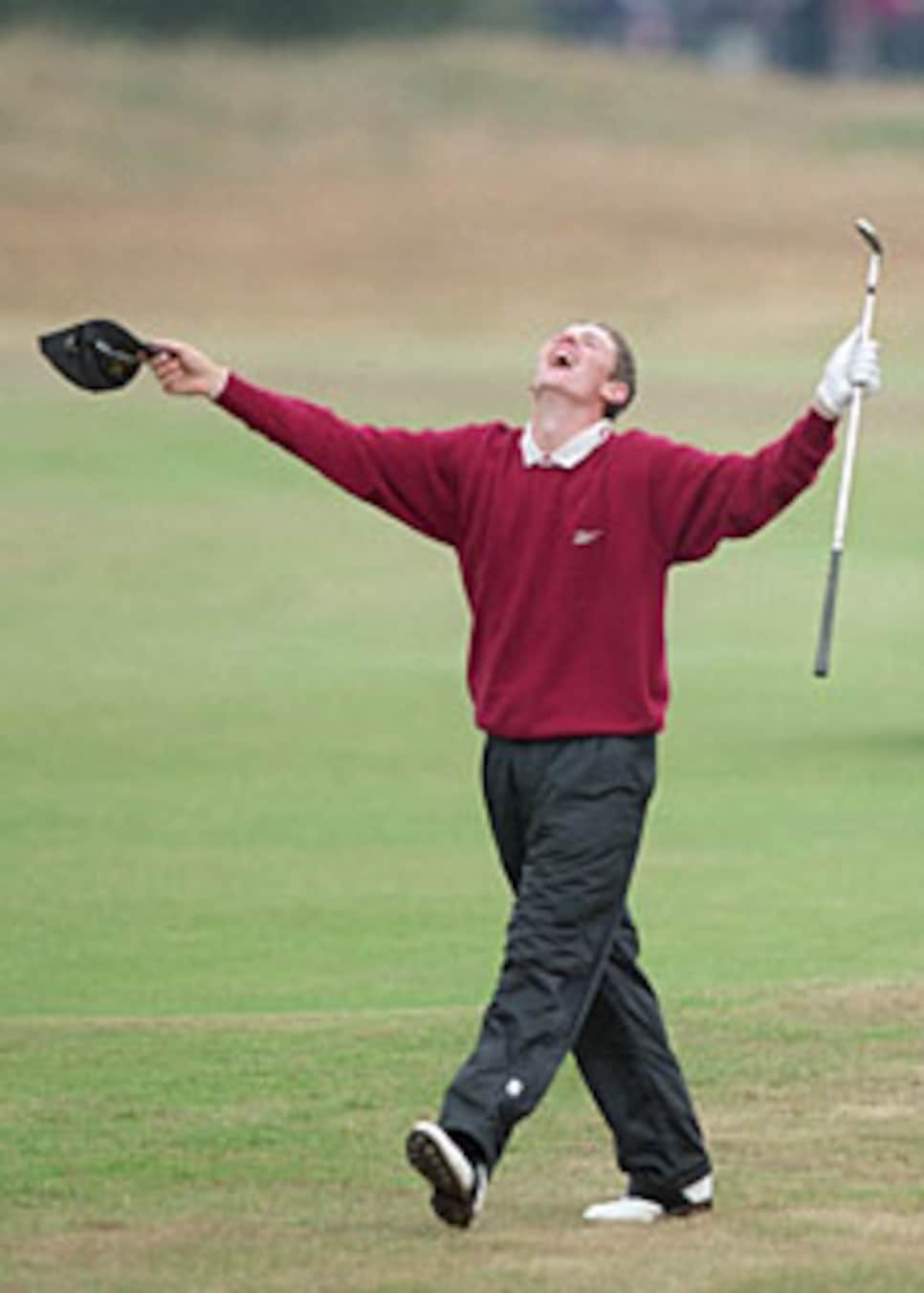 Rose has posted top-10s in nearly 20 percent of his PGA Tour starts, but he won't be satisfied until he starts winning in the U.S.
Justin Rose returned to Royal Birkdale last month for the first time since his 50-yard hole-out on the 72nd hole allowed him, then a fresh-faced 17-year-old amateur, to finish T-4 in the 1998 British Open. Although Birkdale, host to next week's Open, has had major alterations, Rose's trip was more about reminiscence than reconnaissance.
"A few little memories came back," says Rose, who played with Adam Scott. "Funny things that happened during the week and stuff like that. More than actually learning the golf course, it was just time for me to get what happened 10 years ago out of my system, so when I get there in July I can get down to business."
Golf has been Rose's business since that magical week when his refreshing youthfulness made him England's version of Matt Kuchar. But unlike Kuchar, who remained an amateur after solid showings in that year's Masters and U.S. Open, Rose turned pro right after his major moment. The day after the Open concluded, British bookmakers, smitten with Rose's potential, installed him at 14-1 to win the British Open by 2003.
Rose quickly found the weight of such expectations made the move from amateur to pro more difficult. He missed his first 21 cuts as a pro, posting a bloated stroke average of 75.18 on the European Tour in 1999. The following year was only a tad better. A phenom at 17, some were dubbing him a bust at age 20.
"I knew I was going to turn pro after the British in '98, but I was doing so more for experience," says Rose. "I felt it was the best way to improve my game. But I didn't have many expectations. Birkdale changed that. Not for me, but in the minds of others."
Still, Rose displayed a patience not seen in many his age. His agonizingly slow start as a pro would have sucked the confidence out of some, but for him it revealed a resilience likely sown from his upbringing in the London suburb of Fleet. "We imposed discipline, and he seemed to welcome it," his mother, Annie, told Golf Digest last year.
That discipline allowed Rose to focus on honing his game despite his constant struggles with the cut line. A good, if not brilliant, ball-striker, Rose worked on developing a reliable short game, and it began to pay dividends. In 2001 he shaved nearly two strokes off his scoring average on the European Tour and got his first taste of contention since the Open at Birkdale, starting the year with a pair of runner-up finishes. The following season he found the winner's circle four times—twice on the European Tour along with a pair of international victories. But just as it appeared Rose was reaching his potential, his game left him again.
It would be easy to point to the death of Rose's father, Ken, from leukemia in 2002 as the primary reason for Rose's second career spiral. Although that may have played a role, Rose says a cluttered mind was the primary culprit. "I would worry about too many things," he says. "Where I was on the World Ranking or whether I would get in majors. When I stopped worrying about those things, my game improved."
Opting to play both the European and PGA tours in 2004, Rose (who now lives in Orlando) won more than $1.2 million on the U.S. tour—a figure he has topped each year since. Rose's true resurgence, however, took place in 2006, when he started working with Nick Bradley after parting with David Leadbetter. Shortly after teaming with Rose, Bradley made the bold prediction his student would be the No. 1 golfer in Europe by the end of 2007—a seemingly ridiculous proposition at the time. Yet by the end of last year, Rose sat atop the European Tour's Order of Merit in addition to winning $2.7 million in 16 events on the PGA Tour (where he ranked in the top 10 in both putting average and sand saves).
On the surface Bradley's brashness appears an odd fit with Rose's nice-guy persona. Bradley, however, was just what Rose needed—a swing coach who provided enough of a mental jolt to bring out his competitive best.
"To get to the top you have to be a bit of a hard-nosed bastard," Bradley said at this year's Masters, while also admitting: "No. 1 is pretty unattainable. But I don't see any reason why Justin can't [be] as high as No. 2 in the world this year. That is feasible."
Although Rose has moved closer to that goal (including a conditioning program that added muscle to his lean build and helped strengthen a balky back), his nagging habit of failing to finish strong, particularly in majors, still needs to be overcome. He has 24 top-10s in 124 PGA Tour starts, but no victories. He has four top-10s in majors, and last year finished no worse than T-12 in any of the four, but he held the 36-hole lead at the 2004 Masters only to shoot 81 in the third round. He also was a stroke off the 54-hole lead at Augusta in 2007, but shot 73 and finished T-5.
Rose views those finishes as valuable experiences rather than mental hurdles needing to be cleared. Ask him about his goals, however, and he opts for the poker face.
"I'm not that comfortable talking about my goals right now," Rose says. "Goals are to be put out there in your own mind. You dream big, but it's important to realize what takes care of the goals. I talked a lot last year about process and the things I was doing well in my preparation. It's those things I have to take care of, and the goals take care of themselves to a certain extent."
Stated or not, a strong showing—or perhaps even a win—at the British Open next week would certainly take care of one of those goals. As such, Rose says he does not want the week to turn into a walk down memory lane. "That's what I've got to be careful of," he says. "I want to go there and be focused. I have to be very mindful of all of the distractions that might come up that week."
The bookies predicted an Open win by 2003. That didn't happen. But 2008 may not be such a stretch.