News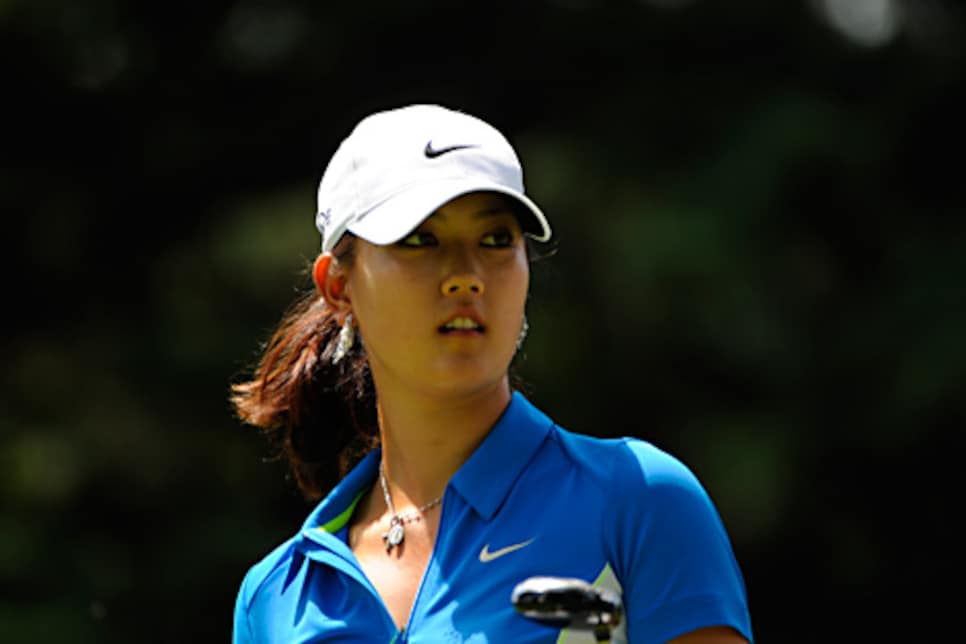 Michelle Wie has some decisions to make and she is running out of time.
Michelle Wie is running out of options. Once the darling of tournament sponsors worldwide -- she has played in events on six different men's tours -- she now finds herself painted into a corner by her own career decisions. Her Catch-22 is this: She needs more competitive experience, but she has fewer and fewer places to compete -- unless she and her parents are willing to swallow some crow and take a big step backward.
Wie shot 81-75 in the U.S. Women's Open at Interlachen CC last week and missed the cut by six strokes. Even if you magically converted her quintuple-bogey 9 on the ninth hole Thursday to a par she wouldn't have qualified to play the weekend rounds. What makes Wie's situation more desperate is how rapidly she is falling behind other players her age.
The supremely talented Hawaiian turns 19 in October, the same age as Inbee Park, who won the Women's Open by four strokes. It is also the age of Yani Tseng, who won the previous major, the McDonald's LPGA Championship, and two months older than Morgan Pressel was last year when she captured the Kraft Nabisco to become the youngest major winner in LPGA history (she was 18 years, 10 months old).
Wie plans to take this week off to practice in Florida, then return to the LPGA for the Jamie Farr Owens Corning Classic next week, the LPGA State Farm Classic after that and the CN Canadian Women's Open in August. At that point she will have used all six sponsor's exemptions she is allowed for the year.
Wie hoped to earn a 2009 LPGA card by finishing in the top 80 on this year's money list. Last year, No. 80 earned a little more than $117,000. Wie has won $21,457, meaning she will have to improve dramatically in the next month to earn that card.
Wie, who stopped taking classes at Stanford after the winter quarter, says she is returning to school in September. She also says she is not interested in trying her luck at Q school. So does that mean 2009 will be another year as a part-time professional? And if that is the case won't it be a continuation of a process that appears merely to be building frustration upon frustration?
Throughout her career, Wie has never played enough to get any momentum going -- not in junior golf, not as an amateur and not as a pro. But there is a way for her to get the tournament experience she needs: Write a letter to the LPGA and ask for a spot on the Duramed Futures Tour, a request that certainly would be granted.
The top-five Duramed money winners earn an LPGA card for 2009. And among those who have taken that route to LPGA membership are Lorena Ochoa, Nicole Castrale and Inbee Park.
Whether it be the Futures Tour, the Ladies European Tour or simply time away from competitive golf to concentrate on school, Wie needs to try a new approach. The one she is using now isn't working, and a special talent is accumulating emotional scar tissue instead of the positive competitive memories that translate into victories.
The last time Wie contended was the 2006 Evian Masters, and the last time she won was the 2003 U.S. Women's Amateur Public Links. To fulfill her potential something needs to change.