News
Take It From Faxon: ACL Rehab Is A Matter Of Patience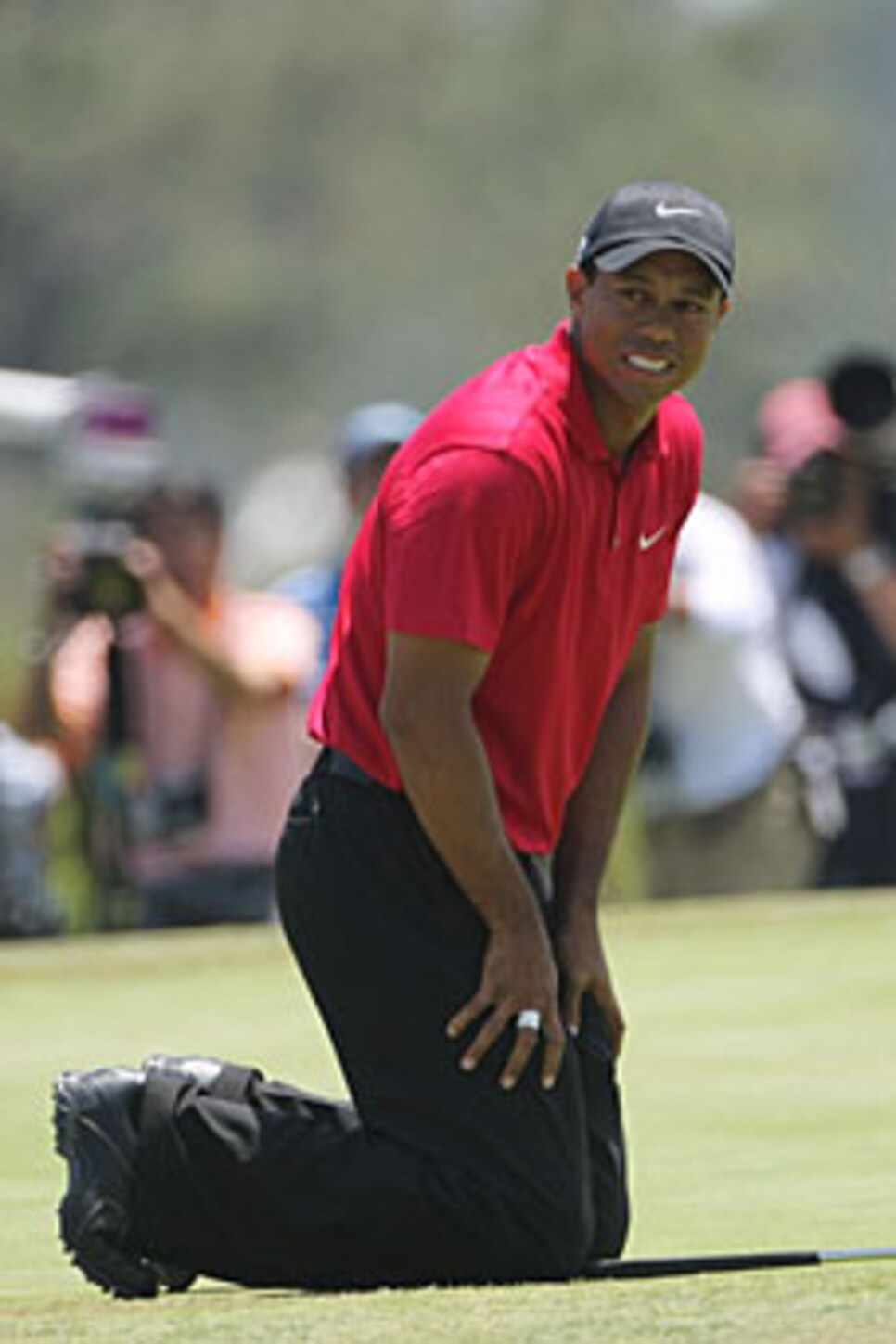 "As great as (Tiger) is, as hard as he works," says Faxon, "even he cannot outwork or accelerate the (rehabilitation) process."
Tiger Woods is in a league all his own, BUT he is not the only guy in recent years to win a tour event with a torn anterior cruciate ligament. Brad Faxon did it in August 2005. He had messed up his right knee 21 months earlier but played a full schedule in '04 and '05, picked up his eighth career victory in Hartford that summer, then had surgery three weeks later.
You may recall Faxon pushing himself through rehab so he could play in the Mercedes Championships the following January. It's easy now to say he made a mistake, but 2½ years have passed since that comeback at Kapalua and Faxon's knee still isn't right. Not even close. "I've still got a ton of swelling," he says. "I'm sitting here talking to you with my feet up on the desk, I'm looking at my [healthy] left knee, and the right looks like it belongs to a different person."
Faxon and Billy Andrade hosted their ultra-successful CVS Caremark Charity Classic in Rhode Island last week, and though Fax played, this latest test drive didn't go much better than the one the week before or the one before that. It broke his heart to officially withdraw from qualifying for the British Open, an event he has gone to great lengths to play in over the years. Feeling the obligations of a past champion in Hartford, he participated in the Travelers Championship Monday pro-am and played a few holes Tuesday, then made the short walk back to reality.
"He told me I'm not ready to perform," Faxon says of a recent conversation with orthopedist Tom Gill, whose clients include the Boston Red Sox and New England Patriots. "There's no risk of long-term damage, but my knee is 50 to 60 percent of what it should be. He said, 'If you want to go out there, go ahead,' but a professional athlete puts so much stress on his body. You end up doing things differently [when injured] and not even knowing it."
What does all that have to do with Woods and his recovery? Perhaps nothing, probably a little, maybe a lot. Tiger has been even more protective than anyone might have expected regarding details of his surgery and the immediate aftermath. We know he had the knee ligament repaired last week in Utah and that the double stress fracture in his left tibia, which was announced after his U.S. Open triumph, is expected to heal during the layoff.
It makes you wonder if the lengthy rest prescribed for the second injury will delay or prolong Woods' rehab on the knee. Didn't he suffer the stress fractures in late May while stepping up his preparation for Torrey Pines? There are a lot of variables in the big picture and a ton of golf history at stake, which is why I don't think we will see Woods tee it up again until Doral next March.
"Tiger's a lot younger [32] than I am," says Faxon, who turns 47 next month. "As great as he is, as hard as he works, even he cannot outwork or accelerate the [rehabilitation] process. You can do everything your physical therapist tells you, but the [ligament] graft isn't going to heal any faster. I have a hard time believing he'll even think about playing until he's 100 percent."
That won't happen. Woods would have played at Torrey Pines even if it meant wearing a hard cast on his leg, but that was a very special circumstance, as his caddie, Steve Williams, pointed out in this space last week. Woods is obviously not going to put himself through the same ordeal at a regular tour event, but more than that, the thinking has to incorporate the long term. The only way Tiger doesn't blow past Jack Nicklaus and get to 25 or so major titles is if his health doesn't let him.
Time is his friend here. Ernie Els returned from ACL surgery in about five months at the end of 2005 and outclassed a field in his native South Africa in his first start back, but he was still talking about the effects of the injury on his game 18 months later. There's no question he hasn't been the same player since busting up his knee while vacationing on the Mediterranean.
Faxon rushed and is still paying the price. Gill kept him on crutches for two months, a conservative measure but not a preventative one. "Every time I would stand still or stand up, my right foot would go numb," Fax says. "For a year and a half, I felt like a stork, putting all my weight on my left leg." Woods basically won a U.S. Open with only one good leg, but dominance knows better habits.
If the best golfer is the smartest golfer, intelligence and patience will prove synonymous in the case of Tiger Woods at Wounded Knee. Woods himself surely knows that. Three years after the fact, Faxon does, too.