News
Only Tiger Can Slay Tiger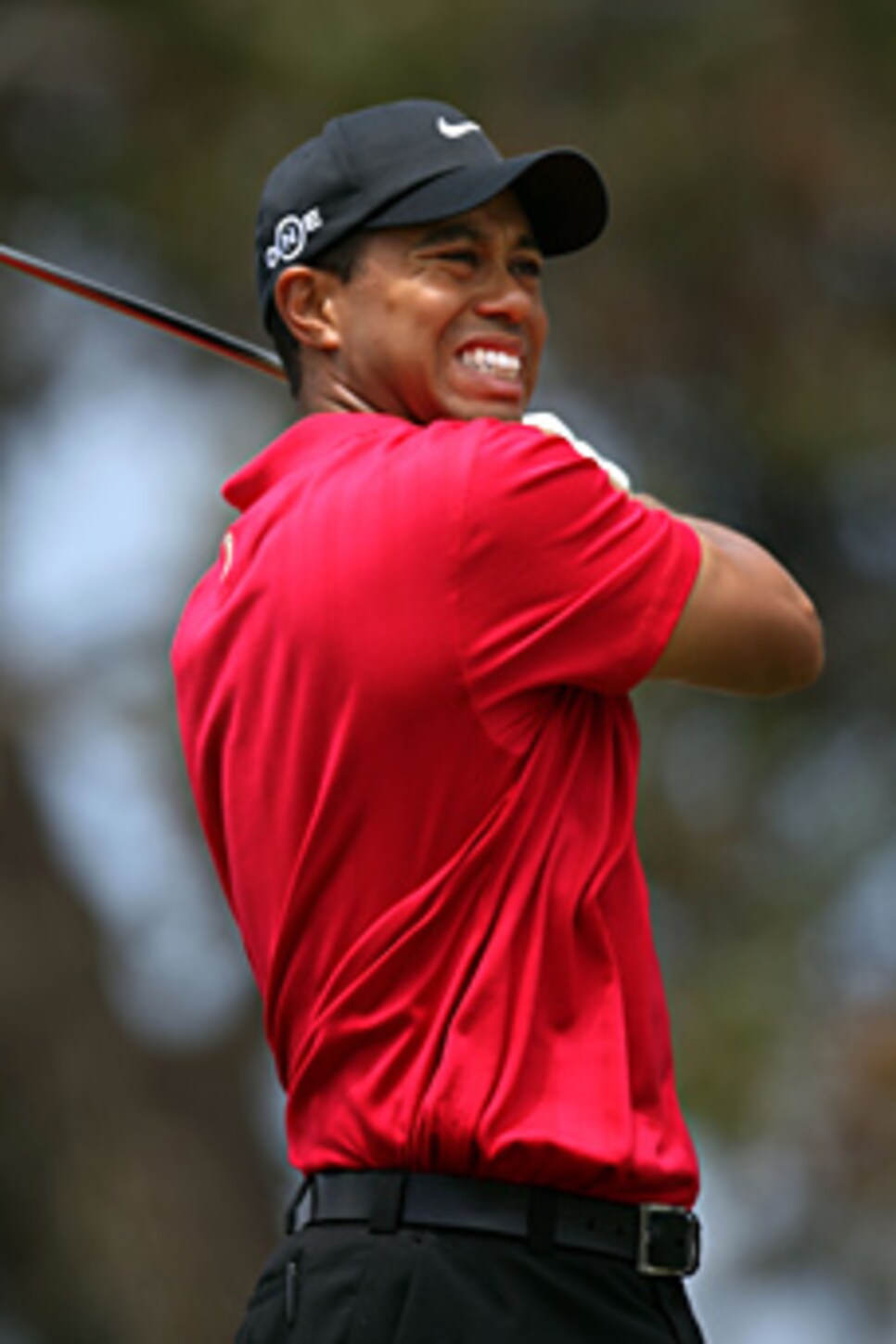 Everyone is wondering if there is more to Tiger's knee injury...but he isn't talking
LA JOLLA, Ca. - -- Behind the media center at the U.S. Open on Monday afternoon, Tiger Woods embraced Phil Knight almost as he would the great Earl Woods. "When I first signed him, his father said, 'you don't realize what a great deal you've got,' " said the Nike founder. "At the time I told him, 'Oh, I think I do.' But his father was right. I couldn't imagine."
Who could? What Woods was able to pull off over the past five days on the Southern California coastline goes back to the commercial that started airing over the weekend, where the voice of Earl can be heard saying there never would be a person mentally as tough as his son. This was the week that proved it.
Of his 14 major titles, this is the only one that can be compared in Tiger's mind to his first Masters title, but that was a different type of mental test. Back then, he was young and raw, with a body that doesn't feel the pain it does now. At 32, he is a man with the aches that you wouldn't expect out of Superman. And that's why this one, the 108th U.S. Open, right here in his Southern California backyard, resonated so loudly along the cliffs of the Pacific, and why it meant so much to Tiger.
As Woods confirmed, after blessing this U.S. Open as his greatest single accomplishment, "this week had a lot of doubt to it." His left knee, operated on two days after the Masters, is much worse than he let on, and he concedes he might have risked damaging it.
"As far as future ramifications, I'm not really good at listening to doctor's orders too well," he said. "So I end up . . . hey, I won this week, so it is what it is."
From the sounds of this, it was an all or nothing week, jeopardizing his future as any good Green Beret would on this all-out mission. Asked if doctors told him he could further injure the knee, Woods nodded yes.
So what does this mean for the remainder of the season? Well, that's easier to address than what it means for the rest of Woods' career- -- and even that is conjecture. It doesn't sound like he's going to be a competitor in his own tournament, the AT&T National on July 4 week. The British Open at Royal Birkdale might even be a stretch.
Beyond that depends on what's really going on inside Tiger's knee, and only a small circle of powerful people really know the answer to that. Hank Haney intimated there might be news in the coming days or weeks about just how bad this is.
"This week had a lot of doubt to it, to be honest with you," Woods admitted for the first time.
The Woods camp has been buttoned up on this one since Tiger went in for surgery two days after the Masters, but it was clear that his recuperation period was not going well until Woods told his team just before heading to the West Coast, "I'm playing. I'm winning the U.S. Open."
Until then, Hank Haney described their practice sessions as five balls and back in the cart to recover from the pain. As the swing coach reiterated, Woods hadn't walked 18 holes since Augusta. Sooner or later it would break down, and when it did, so would some of the mechanics. That's why they devised a game plan for Monday's playoff to take out the left side of the golf course.
Sacrificing distance but keeping the ball in play, Woods found a way to cut the ball around Torrey Pines, and as Mediate noted, hit the ball in the fairway on the 18th when he really had to. He did it again on the first hole of sudden death, the 91st and final hole.
The problem with the cut is that it was the shot that hurt his knee the most. Woods was taking some form of painkiller to numb the "zingers" he felt in his knee, but it was the adrenaline he received from the record crowds who watched him limp to another page in golf history that got him through.
"You know, you keep playing, whatever it is, you just keep going, keep going forward," he said. "All my buddies and I used to say, when we were working out, 'How many reps do you have? For. (As in) Forever. And that's the idea. You just keep going. There is no end line."
There is no one else who thinks like that in golf.