News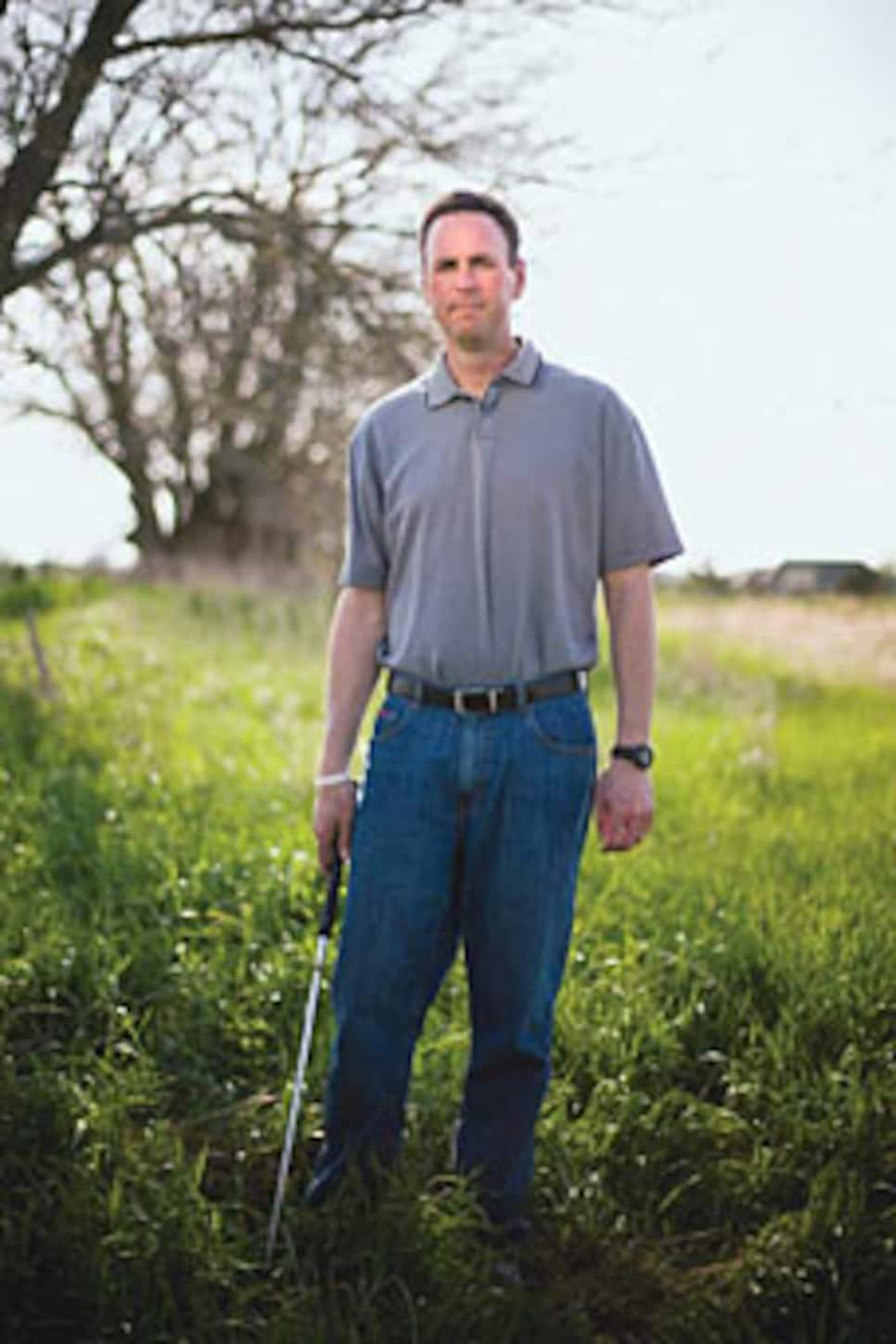 Golf Digest U.S Open Challenge Winner John Atkinson
Why John Atkinson? Why of the estimated 28.7 million golfers in the U.S. was he chosen to represent them in the first Golf Digest U.S. Open Challenge June 6 at Torrey Pines? More important, why was John, a 39-year-old husband, father and lifelong non-smoker, stricken with lung cancer at such a young age?
I'm qualified to answer only the first of those questions, having been responsible along with Bob Carney and Jerry Tarde at Golf Digest for vetting the 56,374 essays we received in the U.S. Open contest we held in conjunction with the USGA and NBC Sports. In case you missed it, we asked golfers nationwide to tell us in 100 words or less why they should be the average Joe to play the same U.S. Open course players will face this week. Same tees, same rough and some of the same Sunday hole locations. It was brutal.
In December, while reading hours and hours of essays, I was struck by the one from John Atkinson in Omaha. "I was diagnosed with inoperable lung cancer in March 2007 as a healthy 38-year-old who never smoked," he wrote. "I've enjoyed golfing throughout my chemotherapy. Golf gives me great pride, inspiration and strength as I continue teeing it up with my friends. Nothing's better than taking your buddies while on chemotherapy!
"If I can beat America's deadliest cancer, then I can definitely break 100 at its Open. Everybody will witness a man with a heart of a champion and a soul of a survivor. More importantly, you will understand why you never, never NEVER give up!"
Online voters made the final pick; the voting wasn't close. Almost half of the nearly 120,000 voters wanted Atkinson to play Torrey Pines. With his cancer under control for now, he'd be playing with Cowboys quarterback Tony Romo, "Today" show host Matt Lauer and singer/actor Justin Timberlake. There's an expression I've heard from John 50 times since the first night we spoke. If I was delivering good news, John would typically say, "That's so cool!"
After becoming the contest winner, Atkinson had a little more than a month to prepare for his round at Torrey Pines, and he got after it with the same determination he has used to fight cancer. He played on bone-chilling Saturday mornings. Omaha teaching pro Bob Scott spent dozens of hours with the hometown hero and didn't charge him a dime. Friends even organized a training round in May at Atkinson's home course, Indian Creek GC, in which a gallery of 50 tried to simulate the effects Atkinson would feel while playing in front of a gallery. The NBC Nightly News came with a crew that day and wired Atkinson for sound the way he'd be affixed at the Challenge.
"So cool," said Atkinson.
Finally, the first week of June arrived, and Atkinson brought his family to San Diego for a little vacation before his big day. Relaxing Tuesday evening after a day at Sea World, Atkinson received a call in his hotel room. "Hey, John. It's Justin Timberlake. Wanna play nine holes tomorrow afternoon? Just you and me." The next day the USGA allowed them to do exactly that, and they were joined by Atkinson's dad, Ed, who walked alongside, and brother Kevin got to caddie because Atkinson's Challenge caddie, Bob Rotella, hadn't arrived.
"So cool," said Atkinson.
At the Challenge dinner, only 12 hours before Atkinson would step to the first tee, NBC's Dan Hicks told everyone about the fan club that had traveled from all over the country to emotionally carry John from the practice range, to the first tee, to the final putt on 18. At least 60 would be there to root for him, Hicks said. "Sixty-one!" hollered Timberlake from his table in the middle of the room.
"So cool," said Atkinson.
The next morning, after Timberlake, Romo and Lauer had been introduced to warm applause and hit their opening tee shots to various locations off but near the first fairway, the USGA's Ron Read took the microphone and said, "From Omaha, Nebraska: John Atkinson!" The ovation was beyond belief. For a day, a star was born.
You can see it all in a one-hour broadcast at 2 p.m. (EDT) Sunday, the hour leading into NBC's final-round coverage of the Open. The results are online, but rather than spoil the drama, I'll say only that the 18th hole was the most emotional moment I've experienced on a golf course. Lauer had to wipe away tears. Timberlake and Romo probably did, too.
Atkinson said he was proud of the way he played, and that average golfers should appreciate from this just how hard it is for a 10-handicapper to break 100 on a U.S. Open course.
"This was not a dream of a dying man," says Atkinson. "This was the dream of a golfer."