News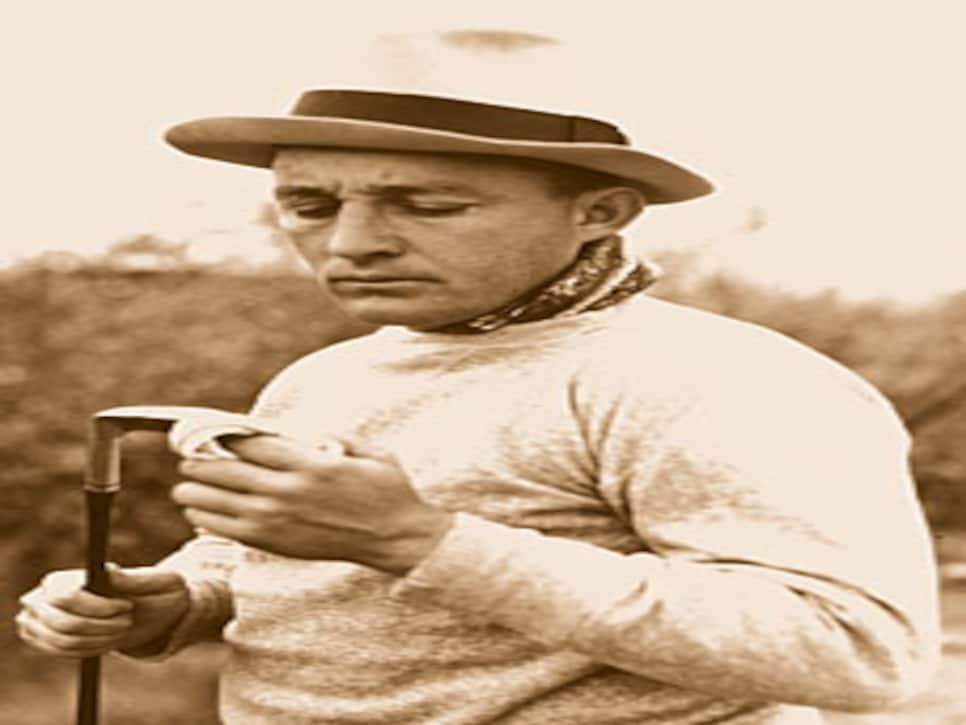 Crosby's famous pro-am was held at Rancho Santa Fe GC for six years.
Given the group of accom-plished golfers who have grown up in the San Diego area, you wonder if there is something in the water. More than likely, there is something in the weather. "Occasionally we would have to get out there and battle the elements on a winter day when it would get down to about 60 degrees," says Scott Simpson, one of five men's major champions to hail from the home of this year's U.S. Open, tongue firmly in cheek. "You always had those eight or nine days of rain a year. It was tough."
Says San Diegan Billy Casper, whose 51 PGA Tour titles include three majors: "Golf wasn't a seasonal thing. You can play almost every day of the year. If the wind blew hard one day, you didn't play because you knew the next day would be perfect."
If playing in wind wasn't their forte, success was. San Diego locals Casper, Phil Mickelson (34 wins), Gene Littler (29), Craig Stadler (13), Simpson (seven) and Phil Rodgers (five) have won 139 PGA Tour events, nine of them majors. Other San Diegans currently on tour include Charley Hoffman, Pat Perez and Chris Riley. Jamie Lovemark is a college star. Native Mickey Wright (82 LPGA victories, including 13 majors) set a standard for play by a woman that many feel has never been equaled.
The legendary Sam Snead made his mark just passing through. The first six Bing Crosby Pro-Ams were held at Rancho Santa Fe GC before the event moved north to the Monterey Peninsula following World War II, and Snead won three of them (1937, '38 and '41). A bad back kept Snead out of active duty during the war, but he kept his golf muscles limber while stationed in San Diego when he was in the Navy. "If you don't keep your name out of the paper, we'll have to put you on a ship," Snead recalled his commanding officer warning him after his golf exploits kept making news. "I said, 'Yes, sir.' These [reporters] would come out when I played and ask, 'What'd you shoot?' I told 'em I picked up two or three times and to leave me alone."
Snead set the course record, 60, at Balboa Park in 1943, but he played all around the area, including La Jolla CC, where a young Littler watched him often and believes some of Snead's silky rhythm rubbed off. Wright, whose father took her to La Jolla CC for the first time when she was 11, had a similar experience watching Littler, who was five years her senior. "I got a chance to watch Gene hit golf balls every day," Wright remembers. "Juniors couldn't play on the golf course without a regular member, so things were pretty well restricted. But boy, they let you on the practice tee. I took my little tin can and picked up those balls and watched Gene swing it, then I'd go swing it. I was just probably the luckiest young woman who ever lived."
According to Wright, Littler—who later would be labeled "Gene the Machine" by San Diego sportswriter Jack Murphy and win the 1954 San Diego Open as an amateur—inherited some of his smooth action from his mother. "I played bridge with his mother, Dorothy, and a lot of golf with her, too," says Wright. "That's where he got his pretty golf swing. She had the prettiest swing you've ever seen, beautiful rhythm just like Gene. I think he watched her a whole lot."
A few years later Wright's father became a member at San Diego CC in suburban Chula Vista, where Billy Casper was caddieing and honing his skills. "I got a chance to play golf with him and watch him practice putting," says Wright. "I learned from Billy that the best time of day to practice putting is at dusk. He said if you can't quite see it, you've got to feel it. It developed your touch, so you didn't get all messed up with technique and this, that and the other thing. You really had to relate from the ball to the hole. He didn't have a classic golf swing, but his hands were unbelievable."
When Wright was older, she teamed with Casper in matches with two other men. "Don Whitt, who I was in the Navy with, and this fellow George Bingham would come out here and stay and get ready for the winter tour," says Casper. "I told George we had a young lady who plays on the ladies tour that if you don't hit it just right, she'll knock it by you. Mickey and I would play George and Don. If George didn't hit it just right, she would knock it right by him. He found out real quick."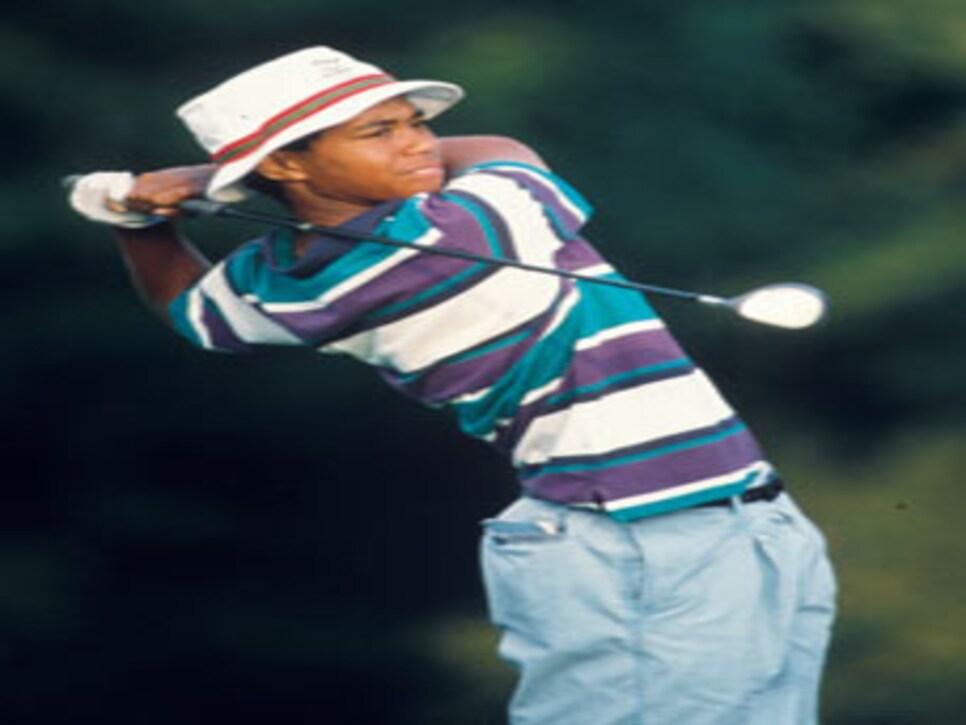 Casper might have been a pro baseball player because that was his first love. "I started caddieing when I was 11, and my parents divorced when I was 13," Casper says. "I earned my own money every week. I couldn't follow baseball as I got older, because you had to play American Legion ball and the games were played on Wednesdays, Saturdays and Sundays. Those were big days at the golf course caddieing, and I had to choose which way I was going to go. I chose golf, fortunately."
Not that Casper's teenage years were all toil and trouble. "We really had some fun times," he says. "Chula Vista was very sparse in population. We used to tee off the first tee at San Diego CC and play it to Chub's Pool Hall, which was downtown Chula Vista. The last part, you hit over the library, down an alley and then in the back door. We played to a spitoon on the south side of the pool room."
There were plenty of characters and cash around San Diego through the years. (In 1930 Gene Sarazen won the then unheard-of sum of $10,000 for taking the Agua Caliente Open just across the border in Tijuana.) Seven years younger than Casper, Rodgers learned the intricacies of the short game from Paul Runyan after the 1934 and '38 PGA champion became the pro at La Jolla. To increase Rodgers' feel, Runyan made him play blindfolded sometimes. Rodgers learned about gambling and odds by caddieing for (LoBall) Johnny Wilson. "Gambling at golf is all about using psychology and human nature to your advantage," Rodgers told Golf Digest in 2003, "and by age 13 these things were instinctive to me."
Unlike a boy wonder such as Rodgers, Joe Simpson didn't play golf until he was stationed in the Marines in San Diego in 1951. Simpson became an elementary school teacher and supplemented his income playing the trumpet in the summer. He still had plenty of time to develop into a scratch golfer and introduce sons Scott and Dave to the game. For many years Simpson was a member at Stardust CC, a semi-private course that hosted the San Diego tour stop five times in the 1960s. "You can't imagine the characters that were down there," Joe Simpson says. "One fellow—I won't say his name—was more adept at cheating than anyone else I've ever met or heard of. Greasing the club, moving his ball, finding 'lost' balls—he had all the tricks. He was a good player, too. I don't see why he had to do all that stuff."
Simpson kept his game sharp by playing against younger competition. "In those days, back in the '60s and '70s, I don't think my wife knew exactly how much money I played for," Joe says. "We had a group, 15 to 20 guys on the weekends, and eight or 10 even during the week. You'd be playing four or five individual bets, then you and another fellow would be playing team bets, all $5 nassaus with automatic presses. It could add up to quite a bit of money. I was a very consistent player though, and never really lost that much."
Simpson won the San Diego County match-play championship 20 years apart, in 1964 and 1984. He played in four U.S. Senior Opens and five straight U.S. Senior Amateurs, advancing to the quarterfinals twice, the semifinals twice and the final once. "Lost on the 19th hole when I three-putted," he says of his 1989 runner-up finish to Bo Williams.
As a parent Simpson grew familiar with the San Diego Junior Golf Association, one of the forerunners of youth golf programs. Weary of shuttling local kids to Los Angeles to compete, in 1952 John Brown founded the SDJGA and was its president for 33 years. Lou Smith ran the day-to-day operations for 32 years.
"The best organization I have ever been near," says Joe, now 78, whose sons began playing SDJGA events when Scott was 10 and Dave was 9. Association rules called for parents not to watch their children play, although it encouraged them to work as volunteers, scoring for other kids or the like. Most did. Some didn't.
"Jack Renner's father would never score or anything," says Joe. "He would drive around the outside of the golf course and use binoculars to find out what Jack was doing. Then when he got in, he could critique him and he would practice for a couple of hours."
"All kinds of good players," says Scott, who won back-to-back NCAA individual championships at Southern Cal but never won SDJGA's golfer of the year. "Renner, Lennie Clements, Stadler. Aly Trompas won the U.S. Junior. At Stardust guys like Victor Regalado, Cesar Sanudo, Jack Spradlin played. Lon Hinkle. Johnny Jacobs played some. Lots of gamblers. It was a colorful crowd. My dad was always playing with the college kids in the city amateur and Southern California events."
Approximately 700 kids will participate in SDJGA events this year. A membership that was five bucks for decades is now $60. Entry fees for the 20-plus tournaments range from $25 to more than $100. "When I stopped playing in 1993, my parents were still paying $5 for every tournament and you got a hot dog and a coke," says Megan Mahoney, the SDJGA's 33-year-old executive director who grew up playing in its events. "Golf is not free to us like it was at one time. Times are just a little different. There are no cheap sports anymore."
Dreams are still free, though. If Mickelson happens to win so close to home next week, and finally earns the national title that has eluded him, Wright will know the feeling. The 1964 U.S. Women's Open was held at San Diego CC. After watching Ruth Jessen hit a fairway wood stony on the 72nd hole to force an 18-hole playoff, Wright came back the next day and shot a 70 to win the playoff by two strokes.
"That was the most special week of my entire life," Wright says. "It was the only time my mother and father [Kathryn and Arthur] both were at a tournament and watched me win. That was pretty special. He was 79 years old then, and he came out the last day and they were both up there on the hill. You just can't measure how happy that makes you. He was a curmudgeon-type old fellow. He would never give me any praise. It was always, 'Can't you chip any better than that?' And I really missed him when he was gone."