News
After Poor Start, Bean Counters with a Title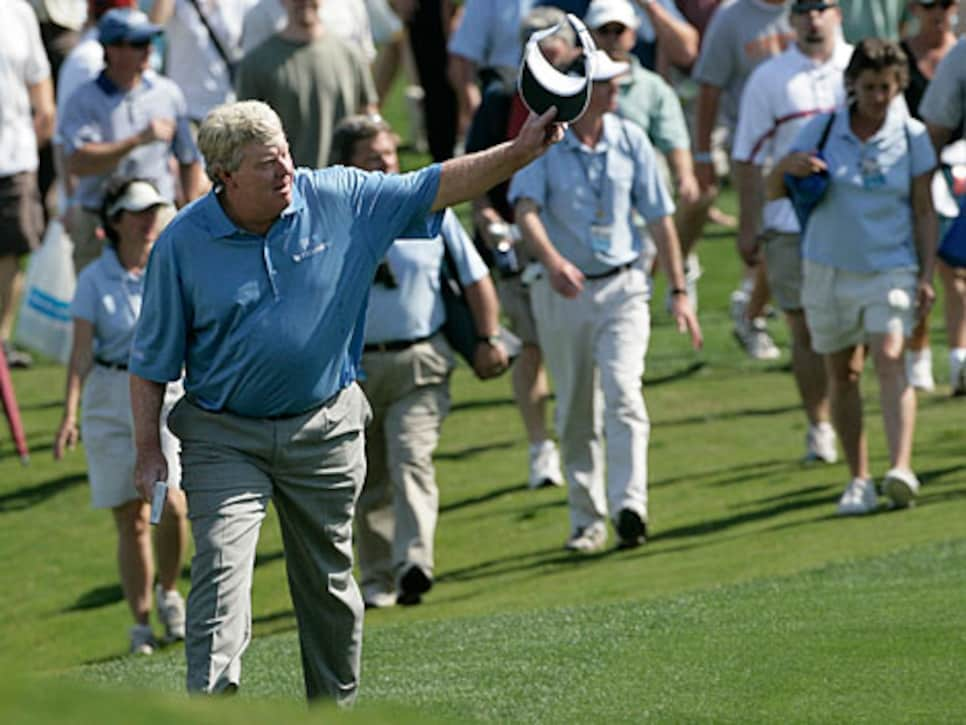 His back healthy, Bean recorded his first senior win in nearly two years.
This has been a trying year for Andy Bean, who at age 55 is searching for his missing form at an age when it tends to become elusive, more so when the infirmities that age and golf tend to foster become a factor.
Nearly two years had expired since he last won, but maybe more ominous was that in seven previous starts in 2008, he had failed to finish higher than a tie for 25th (excluding the Liberty Mutual Legends of Golf, a two-man team event). A back injury that took him out of commission for four months during the winter compounded his problems.
But the Laser Spine Institute in Tampa fixed his back and his season was rescued last week at the Regions Charity Classic on the Robert Trent Jones Golf Trail's Ross Bridge Course in Hoover, Ala. Bean opened with a 65, by three strokes his best round in 2008, and led wire-to-wire for his second Champions Tour victory. He finished 54 holes in 13-under-par 203 that included a final-round 70.
"This year has been kind of slow," he said. "After the first couple of months, things certainly weren't looking that great, but you just keep plugging, keep practicing and you turn it around."
Bean deftly fended off challenges from Loren Roberts and Jeff Sluman Sunday. Sluman birdied eight of the first 10 holes, including six in a row, and at one point had pulled into a three-way tie with Bean and Roberts. Sluman shot an eight-under par 64 and finished third.
But Bean, whose seventh-hole bogey cost him the outright lead, responded with birdies at Nos. 8 and 9 to re-open a lead that he did not relinquish. "All of a sudden I knew I wasn't quite as comfortable as I had been," he said of the bogey at seven. "But [the birdies] jump-started me for the back nine. I really felt quite comfortable out there. It was blowing a good 20 [miles per hour] all day. I'm comfortable playing in the wind. I like playing in the wind."