News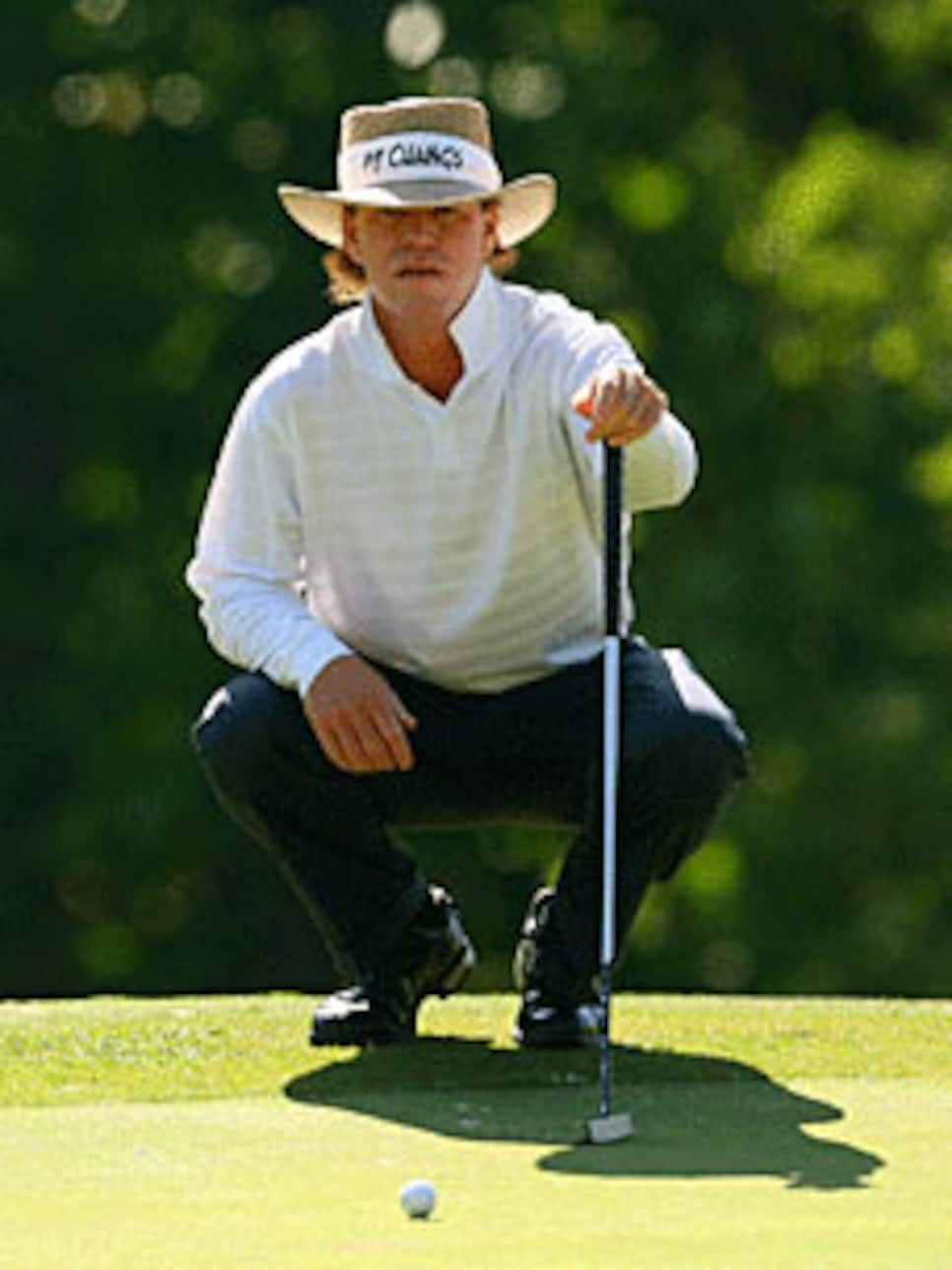 Familiarity breeds contentment—and valuable feedback—for Baird.
PGA Tour pros change putters all the time, which makes them like the rest of us. Whether the need is for a quick fix, a mojo shakeup or a better technology story, players of all stripes are hardly reluctant to reach for a new—or at least different—putter.
But there are exceptions, notable examples of longstanding player/putter partnerships. Scott Verplank and his Ping Anser topped that list until two weeks ago at the Players when they parted after 22 years together. Verplank's trusty Ping was replaced by a fresh-faced, custom-shaped TaylorMade Rossa Daytona.
Success is what kept the Ping in Verplank's bag, and it is why Tiger Woods, best we can ascertain, is Verplank's successor as the player with the longest tenure with one putter on the PGA Tour. Woods has used the same Scotty Cameron since before the new millennium.
Said Woods last year: "I put it in play at the Byron Nelson in [1999] and yeah, 12 majors with one putter is not too bad."
Briny Baird also has prospered during a long-lasting putter partnership. He began wielding a SeeMore FGP during the 2000 season and has stayed with it. Since the start of last year, Baird has made 39 of 46 cuts—an impressive 85 percent. Regular paydays make it easier to stand by a money club.
"I consider changing every now and then, but it's rare I even think about it," said Baird, who admitted to a one-round respite from his SeeMore at Riviera earlier this year, a move he said had him "feeling like I was cheating on it."
For Baird, the intimacy is a big asset. "The feedback from it tells me if I hit a good putt or not," he said. "If I'm not putting well, I can tell what I'm doing wrong from the feedback."
Familiarity also has kept Allen Doyle with the same putter (a copy of the Tommy Armour Ironmaster) since 1990. "I feel my bad putts are better with a putter you know," said Doyle, who added, "The only other putter I've used in the last 18 years has been on a practice green."
On the flip side, some long-standing relationships have gone by the boards recently, including two of the LPGA's biggest stars. Annika Sorenstam gave up her Odyssey White Hot 2-Ball Blade of more than six years for an Odyssey White Hot XG 2, while Lorena Ochoa's Odyssey Tri-Hot 2 she used since college was replaced by a Ping Redwood ZB. Since the changes Ochoa and Sorenstam have combined to win eight times.
Which may simply mark the start of another long-standing putter-player relationship.
Tempo is key on all shots, especially the tee ball, but achieving it is not always easy. Two weeks ago, Jim Thorpe, one of the strongest players on the Champions Tour, used an equipment change to assist in that quest, switching to a regular-flex shaft (which must be swung smoothly in order to maintain accuracy) in his driver in an effort to slow down his tempo.
A couple of driver changes went well last week at the ATT Classic. Runner-up Kenny Perry used a 9-degree TaylorMade Burner Tour and was 13th in distance last week while Charles Howell III used a prototype Adams Insight XTD 9015D driver (designed for higher ball speed on off-center hits) with Bridgestone's prototype four-piece ball. … Allen Doyle, who has been known to use a driver with a face angle bent closed 4 degrees, switched to a 10.5-degree TaylorMade Burner Draw driver at the Regions Charity Classic.