News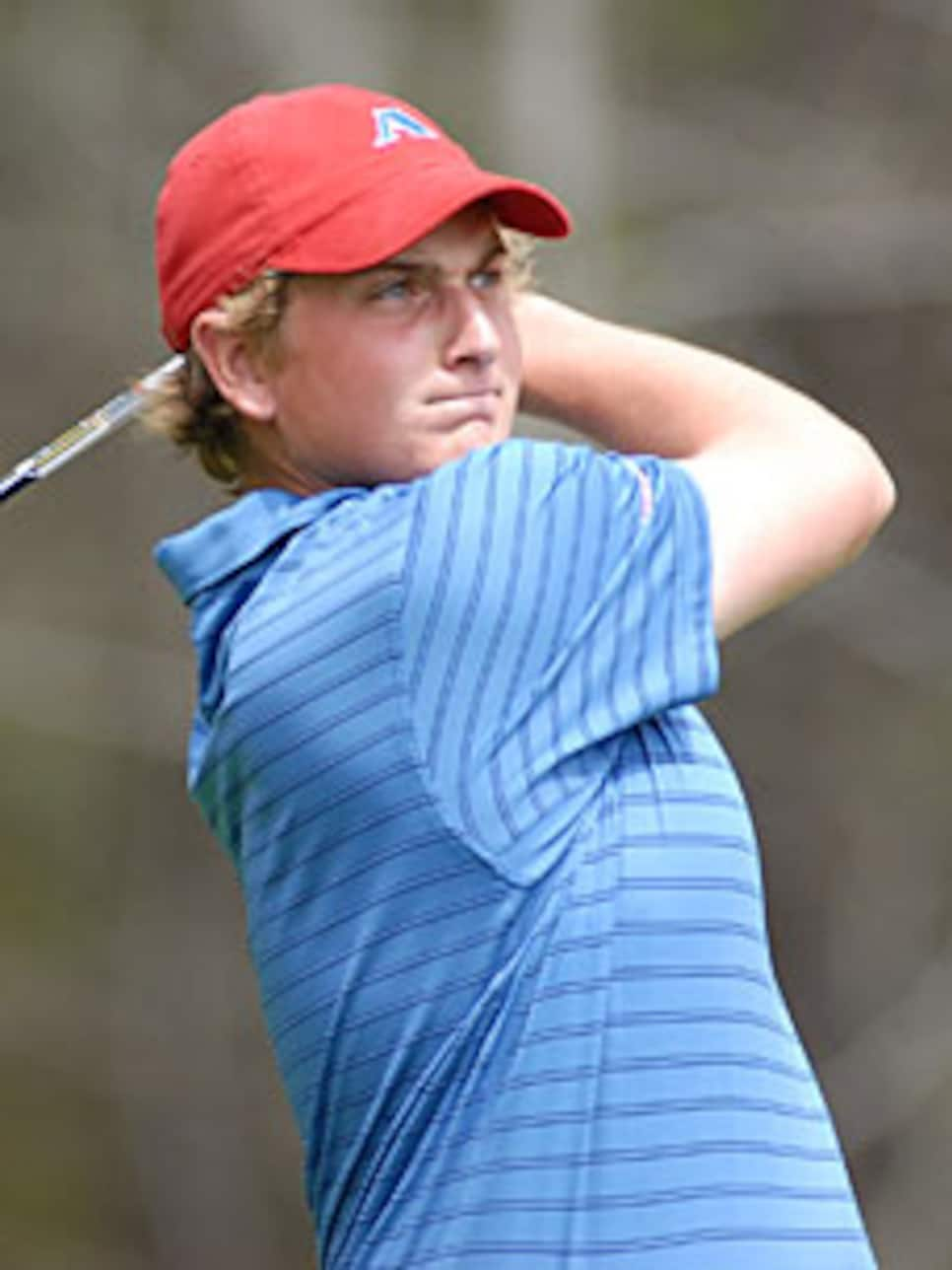 Norlander led Augusta State to a surprising second in the East Regional.
Some advice to the folks at Purdue's Kampen Course as they prepare for the 111th NCAA Championship: Print plenty of programs. You're going to need them with all the unfamiliar faces that advanced through the three men's NCAA regionals.
Or should we say because of all the familiar ones that won't be making the trip to West Lafayette, Ind. Ten of the top 25 teams in the final spring Golf World/Nike Golf coaches' poll—and six of the top 14—saw their 2007-08 seasons abruptly end last Saturday after failing to finish 10th or better at their respective regional.
Perhaps the most surprising stumble was by ninth-ranked Georgia Tech, which had never failed to play its way to nationals in its previous 17 regional appearances, but this time saw its perfect mark end with a 15th-place finish at the Central Regional. An opening-round 307 at the Scarlet Course in Columbus, Ohio, left the Yellow Jackets in a tie for 21st, a deficit from which they couldn't recover.
"It's disappointing to have this come to an end," said Georgia Tech coach Bruce Heppler. "It's unfortunate, and it's on all of us. We just weren't ready to go. This is a really difficult test, and we were not ready for it. … We just threw it out the door on those second nine holes the first day."
Georgia Tech wasn't the only ranked ACC school, though, to struggle. Conference champion Florida State, seventh in the country entering the West Regional, finished a surprising 21st at Gold Mountain GC outside Seattle, where No. 24 North Carolina finished 15th. In the East Regional at Council Fire GC in Chattanooga, 13th-ranked Duke, considered by some a dark horse to win the regional, finished 19th.
Other ranked schools that failed to advance from regionals were South Carolina (No. 11), Tennessee (12), Chattanooga (14), UNLV (17), Michigan State (20) and Central Florida (25).
Conversely, programs such as Augusta State, Middle Tennessee State, Virginia, Illinois, Oregon, UC-Irvine and Saint Mary's (Calif.), all outside the top 45 on the latest Golfstat computer ranking, will be making their way to nationals next week.
Most impressive perhaps was Augusta State, which finished second at the East Regional behind Georgia. Only six weeks ago the Jaguars were in danger of failing to qualify for the NCAA postseason thanks to the ".500 rule." A third-place finish at the Palisades Collegiate and a second-place showing at the Cavalier Classic boosted their overall record to 76-68.
"I've never been more proud of a group of kids than I am right now," Augusta State coach Josh Gregory said after his team posted a 20-under 832, led by Henrik Norlander's 11-under 202. "We came in here with a lot of confidence and we knew we were capable of finishing in the top 10, but to place second and go toe-to-toe with the top teams in the nation is really special."
Similarly, Virginia, 69th in the Golfstat ranking, had to win its final tournament of the year, the Cavalier Classic, to be eligible for the postseason. Then, entering the final round at the East Regional in 16th place, the Cavaliers staged a memorable afternoon rally with an eight-under 276—propelled by freshman Will Collins' four-under 67—to jump into 10th place and secure the final berth to nationals.
"The guys stepped up like they have done all spring," said Virginia coach Bowen Sargent. "They knew they had to go out and have a really great day, and they did it. They had great focus today."