News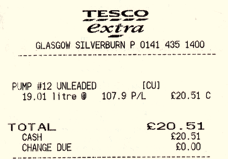 Eleven days earlier, rolling past adjacent corners of an intersection, signs on gas stations offered identical prices of $3.24 a gallon. Now, returning from the airport at the end of an 11-day business trip, their signs blared an astonishing $3.57.
Many of you might have that impulse, what with an average price nearing $4 a gallon across the United States. Those of us living in New Jersey enjoy close to the country's lowest prices—it is one of two states where self-serve is illegal and where the state tax is one of the nation's smallest.
But mentioning $3.57 as cheap doesn't reflect saving a few dimes versus California or New York. More like several dollars versus the price paid a few days earlier in Scotland. If you think $4-a-gallon gasoline is the obscene byproduct of rapacious companies preying on U.S. consumers, you haven't seen British filling stations.
The perk of preparing the course maps accompanying Golf World's major championship previews is visiting each site to study the layout and research its history. This was my fifth annual trek to join Association of Golf Writers members in a two-day press op with RA officials, in this case at Royal Birkdale. From there I went to 2009 Open site Turnberry.
Anyone who has taken a recent British golf vacation can appreciate the mounting difficulty of keeping the tab below $3,500. The weakening U.S. dollar and climbing prices for food and lodging make me long for my first U.K. visit, for the 1988 Open, when green fees and BBs were cheap and airfare was the big-ticket item.
Petrol has become a deal-breaker. Last year I traveled to Carnoustie and Birkdale on a $357 rail pass and wrote about taking the train to the U.K.'s best courses (The Right Side of the Tracks, July 13, 2007). The train was a joy again this year, with a one-day car rental to evaluate road changes the RA said were necessary to revisit Turnberry (don't believe the hype).
That's how I wound up with the receipt that will be framed for my desk, from 14:12 on 1 May at the Tesco near Glasgow. Let's do the math: 19.01 liters of gas at £1.07.9 per = £20.51, multiplied by a 2.17 currency exchange rate for cash pounds = $44.51 (or $8.87 per gallon). For 5.02 U.S. gallons, which took a blink to pump, 136 miles in a wee Renault Mégane came to 33 cents a mile for gas alone. Add £101.51 for the car and that's nearly $2 a mile.
This might be where some writers mention driving less to reduce carbon footprints, or hypothesize how prior prices set up unrealistic expectations, or call for windfall tax legislation on suppliers. Instead, I'll bemoan how much more it costs to tour Britain with the sticks (Birkdale is up to £175 weekdays, nearly $400, without caddie) and how fuel prices will only escalate green fees in the U.S., where there's been angst over flat numbers of rounds played since gas was barely a buck a gallon.
Then again, it's time for an apology. While scouting out those road works on the M77, A77 and B7023 north of Turnberry, I took a wrong turn and ambled along for seven unnecessary miles. That's more than a liter of wasted gas, about $2.30. Sorry, boss. Even at $4 a gallon, a wrong turn on the way to Torrey Pines will cost a lot less.