News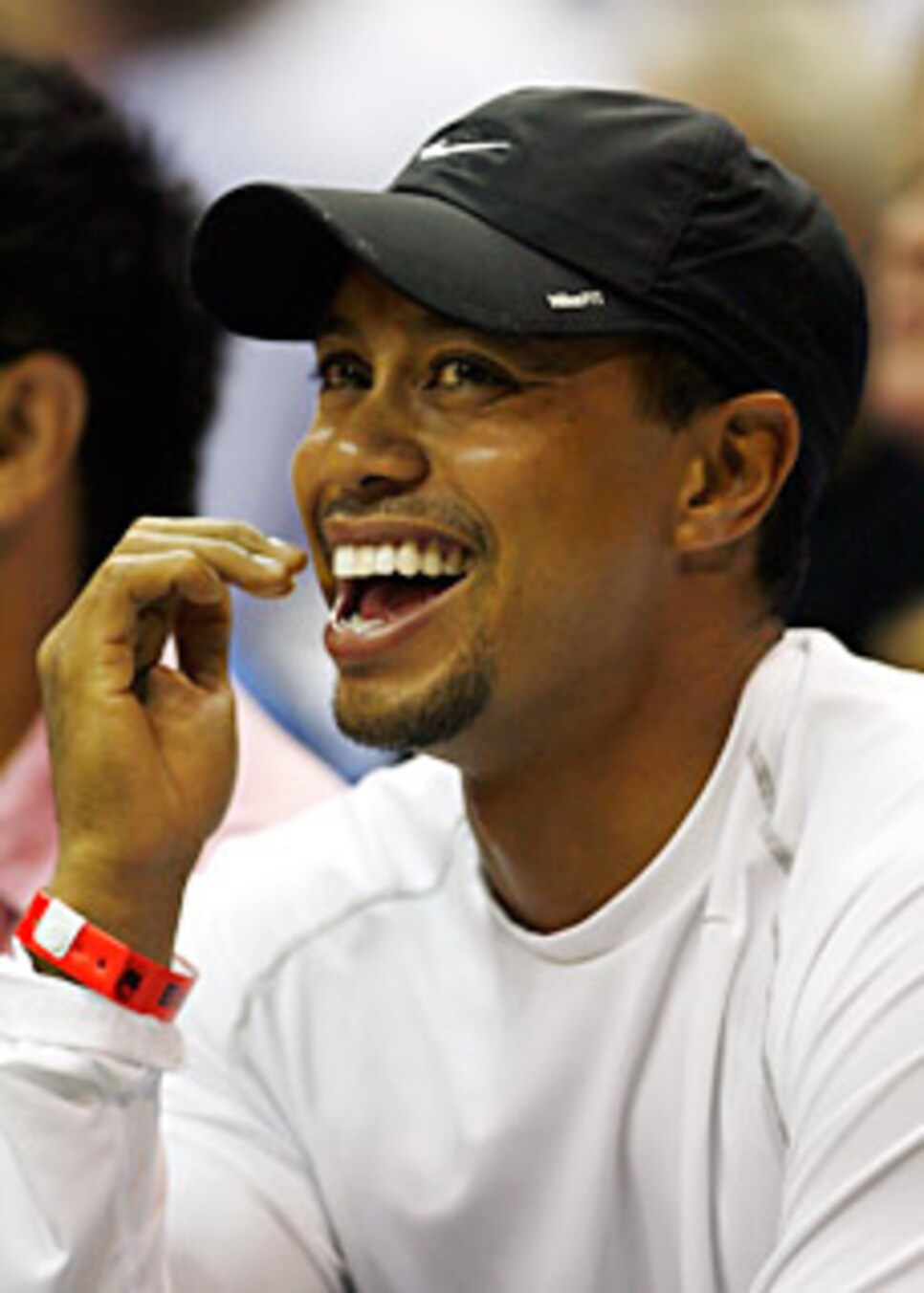 Tiger's got the component the rest seem to be missing: attitude.
Men's pro golf is dead. not literally and certainly not economically, but as a competitive organism, 2008 has shown few signs of life in terms of creating drama or energizing the big-picture landscape. Tiger Woods' dominance has been amplified by the decline of three multiple-major champions: Vijay Singh, Ernie Els and Retief Goosen. Remember the Big Five? That represents the number of minutes the concept actually lasted.
Ben Curtis, who won the 2003 British Open at age 26, remains the youngest player not named Woods to claim a major in this decade. The list of guys without a big title, however, is what remains so dispiriting. If Curtis, Shaun Micheel and Michael Campbell were predictable one-hit wonders, if David Toms, Mike Weir and Jim Furyk are burning up opportunities to win a second major, Sergio Garcia and Adam Scott have become ambassadors of the game's lost generation.
That's why last weekend's overtime thriller in Dallas was a step in the right direction. Until its legendary title host died in September 2006, the EDS Byron Nelson Championship boasted premium fields, and one could have envisioned Garcia and Scott as capable of co-headlining a tournament of considerable significance. Instead, the BNC has become part of the PGA Tour's Mid-Spring Meaningless Swing -- and two handsome fellas with massive potential are still trying to graduate from the category of would-be superstardom. No doubt, the game has been made poorer by the delay.
Among the young and majorless, at least a half-dozen guys figured to break through before Trevor Immelman, who joins Geoff Ogilvy as the only post-Woods phenoms to land a big trophy. Still, all anybody wants to talk about is how boring the Masters was, which got me thinking: the first four months of '08 haven't been exactly electrifying. We've seen far more final-nine meltdowns than clutch performances, and if late lapses by Jeff Quinney (Riviera) and Woody Austin (New Orleans) weren't a total shock, Singh's horrific homestretch at Pebble Beach definitely was.
Is it just me or is this column getting old already? Woods has provided a vast majority of the pressure-defying performances to date: unforgettable victories over J.B. Holmes and Aaron Baddeley at the WGC-Accenture Match Play and, of course, the 25-footer at the buzzer to beat Bart Bryant at Bay Hill. Otherwise? You tell me. Scott's bomb to beat Ryan Moore last Sunday was a heroic moment, but not every tournament can be a work of art, and few years have produced fewer positive memories at this point in the season.
One highlight came at Doral, where Ogilvy held off a strong leader board for his first triumph since the 2006 U.S. Open. Afterward, when asked about ending Woods' six-tournament winning streak, Ogilvy saw three inches of left-to-right break and gave an answer that went from right to wrong. "It's frustrating that everyone in the world basically thinks that no one else is trying, including half the people in this room," he said. "We hear, 'You guys aren't trying, you guys aren't good enough, this guy is just making you look silly.' It's frustrating because we are trying. He's just good."
Be it the guys I play with at the club, other writers or somebody with a passing interest in golf, I have never heard anyone question the effort level displayed by all those chasing Woods. It's not an issue as it relates to trying hard on every shot, but there is an overall comfort level within the kingdom, perhaps bred by the outrageous financial rewards at every event, that is a bit unsettling to those who view the tour as a professional sports league.
Tiger's ability to bear down and execute in times of competitive duress is remarkable, but the man works harder at his profession than anyone alive, and it is worth noting that he doesn't play for money -- he already has most of it. That said, he shouldn't hold a monopoly on the ability to produce in the clutch.
Having failed to rally and beat Immelman at the Masters, Woods questioned himself for acknowledging all the Grand Slam talk in the months leading to the tournament. Three weeks after the fact, I don't believe Woods actually regrets addressing the subject. It was a heat-of-defeat comment from a guy who thinks losing is the worst thing on earth, the only player I have come across who genuinely despises finishing second.
You can rationalize that such a mentality is the offspring of his prolific success, which is why nobody else talks about winning every time they show up. Then again, maybe it is a big reason Tiger wins so often. Maybe that is the real lesson to his greatness. A bunch of players have the skill -- only one has the attitude. At a time when so many marquee players are struggling to take their games to the next level, they should worry less about the flight of their ball and more about the trajectory of their aspirations.