News
Not Once, But Twice In A Lifetime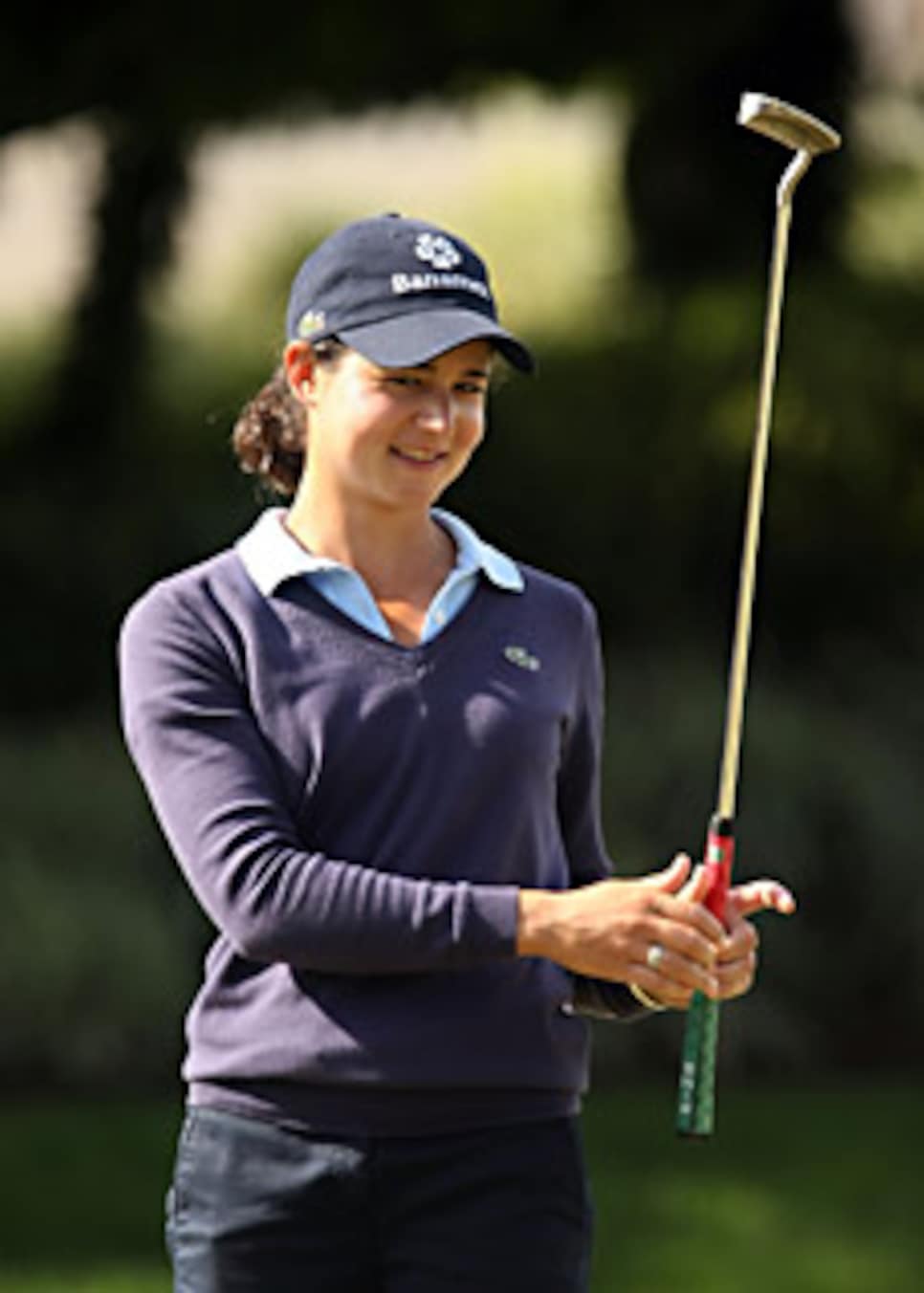 Aside from Tiger, no golfer has ever won four majors in a row. Lorena could be next.
Once-in-a-lifetime players aren't supposed to come along twice in a lifetime, but that seems to be the good fortune with which the LPGA is blessed right now. Barely two years removed from the relentless domination of Annika Sorenstam, the women's game has in Lorena Ochoa the potential to fulfill promises Sorenstam framed but left empty, chief among them the Grand Slam.
And perhaps the most astounding aspect about this development is how quickly the questions posed about Ochoa have changed. Eight months ago there were still whispers as to whether her idiosyncratic swing and sensitive psyche were capable of standing up to the pressure of major championships -- concerns enhanced when she missed the final five fairways in finishing second to Cristie Kerr in last year's U.S. Women's Open.
But Ochoa found something last August at the Ricoh Women's British Open -- a calm, a confidence and a belief in herself that now seems unshakable. Beginning with that triumph -- at, of all appropriate places, the Old Course at St. Andrews -- Ochoa has won 10 of her last 15 starts. Not only are the doubts gone, but now her name fits effortlessly into sentences that include Sorenstam, Kathy Whitworth, Mickey Wright and Nancy Lopez.
Ochoa has played the last six tournaments on the LPGA schedule, winning five of them. The victory Sunday at the Ginn Open was her fourth in a row, tying a record shared by Wright, Sorenstam and Whitworth. After taking this week off, Ochoa will try to make it five wins in five starts at the SemGroup Championship, which would equal the mark shared by Sorenstam and Lopez. And Ochoa is not only winning, but winning in such dominating fashion -- her five victories are by a combined 37 strokes -- that no goal seems unreasonable.
Ochoa is reminiscent of Tiger Woods: a power player who attacks courses and gets on goose-bump runs with the putter.'
With a fistful of victories already this season, Ochoa is halfway to a feat only five LPGA players have achieved -- 10 or more wins in a single season. And the record of 13 Wright set in 1963 and Sorenstam threatened in 2002, when she won 11 times and twice more in Europe, feels far from unbreakable. Ochoa's run is one of those magical stretches onto which great athletes occasionally stumble, and it compares favorably with the best ever in the women's game.
Ochoa has won 19 of her last 51 starts (37 percent). From 2001-05, Sorenstam racked up 43 victories in 104 LPGA tournaments, and Wright won 44 out of 107 from 1961 through 1964 -- a winning percentage of 41 percent for each. Lopez, who shares Ochoa's Mexican roots, didn't sustain her domination as long but won a remarkable 17 times in 45 starts (38 percent) in 1978 and '79.
At age 26, Ochoa is already No. 24 on the career victory list with 22, trailing Se Ri Pak and Donna Caponi by two and only four from moving into the top 20. While it is too early to begin a discussion about Whitworth's career mark of 88 -- especially since Ochoa insists she will retire young to devote more time to her foundation -- there are other "unbreakable" achievements to consider, particularly because of the dominating way Ochoa is playing.
When Sorenstam was dominating, it was in a manner very different than Ochoa. The Swede conquered with consistency, hitting fairway after fairway and green after green. Sorenstam's memorable shots were her bad ones, since they were so few and far between. Ochoa's game is more reminiscent of Tiger Woods. She is a power player (No. 1 in driving distance); she attacks courses (stroke average of 67.87, with 22 of her 23 rounds under par); and she gets on goose-bump runs with the putter (she has played 127 of her 414 holes under par this year -- about 5.5 subpar holes per 18.).
No golfer has won four professional majors in the same year. The Tiger Slam (the final three of 2000 and the first of 2001) is the only string of four in a row. Ochoa got halfway to the Lorena Slam when she won the Kraft Nabisco Championship earlier this month on top the 2007 Ricoh British Open. Only Woods, Ben Hogan (1953), Pat Bradley (1986), Wright (1961) and Babe Zaharias (1950) have won three professional majors in a season.
When Sorenstam came within two bad swings of winning all four majors in 2003 and won the first two of 2005, she spoke openly about the Grand Slam, saying to make it happen you have to first believe it can happen. Ochoa is less verbal about it, but when asked if it is possible to sweep all four she simply answers, "Yes," nodding her head to emphasize her certainty. Anyone who has seen her play this year would be hard-pressed to find reason for doubt.