News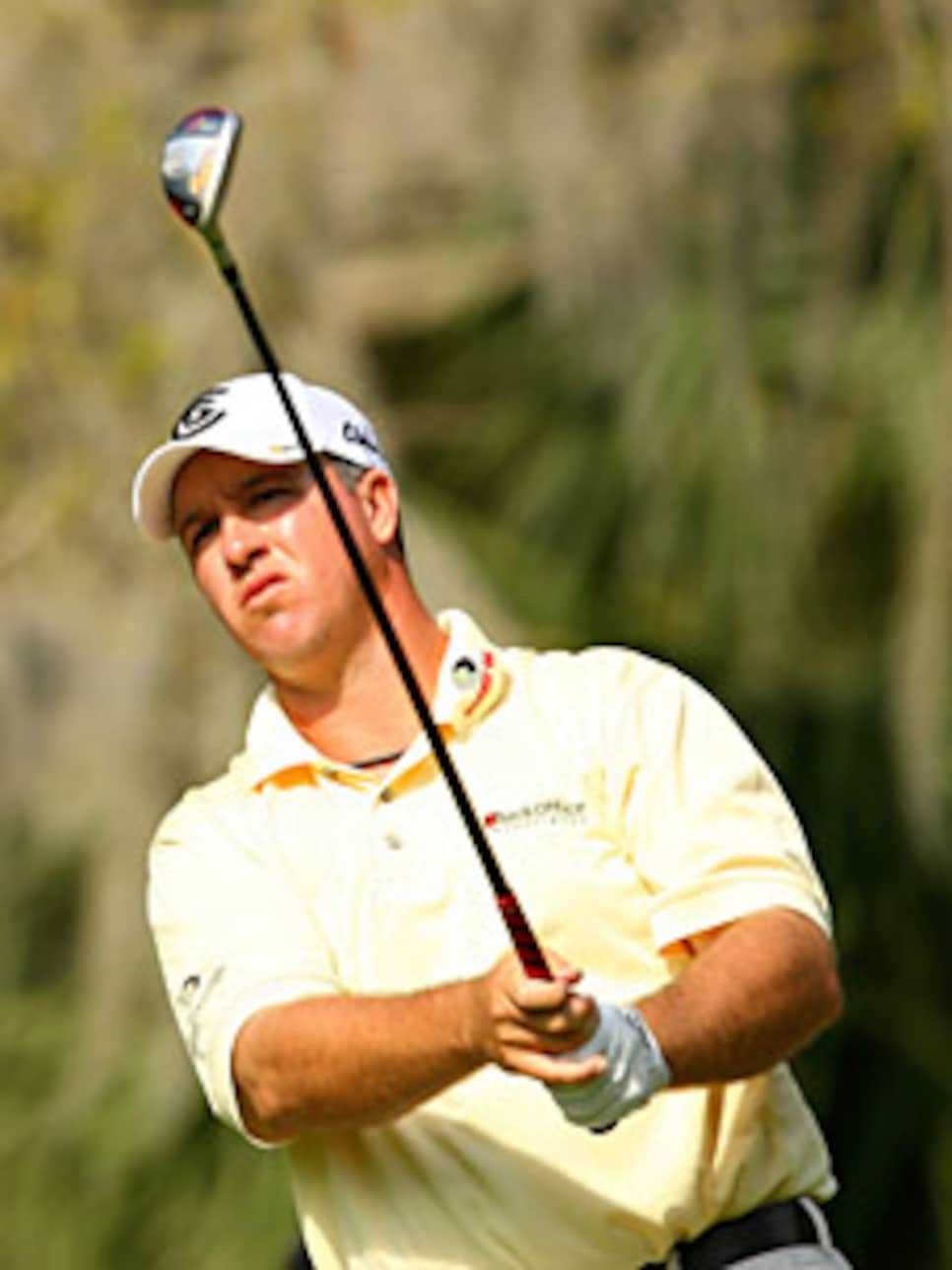 Verizon champ Boo Weekley is one of many PGA pros using a hybrid.
The hybrid scene on golf's professional tours has begun to resemble a limbo contest. "How low can you go?" is the operative question, and the answer varies depending on which tour you are talking about.
Unquestioned is hybrids' ease of use and versatility. They are without peer and, not surprisingly, the numbers reflect pros' increased interest in the clubs. There were 96 hybrids in play at the PGA Tour's Verizon Heritage and 97 at the Outback Steakhouse Pro-Am on the Champions Tour. The numbers were even more impressive at the LPGA's Ginn Open (183) and at the Nationwide Athens Regional Foundation Classic (159).
On the PGA Tour hybrid usage has its limits: Low is rarely the way to go. Hybrids tend to be used more as pseudo fairway woods, not iron replacements. In fact, at last week's Verizon Heritage, only two players (Tim Clark and Nicholas Thompson) started their iron set at the 5-iron. On the Nationwide Tour there were just three.
The Champions and LPGA tours are different matters entirely. Players are comfortable going mighty low. Allen Doyle, for example, goes all the way down to the 7-iron and carries four -- count 'em, four -- hybrids.Dana Quigley also has four. Then there's Hubert Green, who carries five hybrids in his bag.
"Hybrids have helped me the most of all the new technology," said Doyle, a two-time U.S. Senior Open champion. "It used to be if I had a 190-yard carry that I shied away, aimed 30 feet left and took a par. Now I go at it because I get it airborne better."
LPGA players now also venture fairly far down the set with their hybrids. In fact, at the Ginn Open more than 70 players who carried a hybrid started their iron set at the 5-iron or lower, with Mi Hyun Kim and Morgan Pressel starting at the 6-iron. To make up for the lack of a longer iron, Kim carried 23- and 26-degree hybrids while Pressel had a 24-degree.
A word of caution: Before you sprint to buy these clubs that seemingly will bring you more joy than gasoline less than $3.50 a gallon, make sure you're not causing yourself other problems.
For starters, watch out for distance gaps. Just because a hybrid has the same degree of loft as the iron it might replace, it doesn't mean it's going to go the same distance. Odds are you'll hit it farther -- probably one club farther. So if you're taking out the 3-iron, you might want to replace it with a 4-hybrid.
But that's mere housekeeping. Get a hybrid for at least the 3-iron slot in your bag. After that, it's up to you to decide just how low you can go.
It would seem odd that the LPGA's leader in putts per green in regulation would switch putters. It's even stranger when that player hasn't changed putters in more than six years. But that's what Annika Sorenstam did at the Ginn Open, casting aside her trusty Odyssey White Hot 2-Ball Blade for an Odyssey White Hot XG 2, an Anser-style blade with a full-shaft offset.
Since Harbour Town GL has so many doglegs, a fairway wood is a critical club. One notable player making a fairway-wood switch was Jim Furyk, who put a 17-degree Nickent 4DX in play last week. Furyk used the club often off the tee in finishing fourth. ... Putting also is crucial at the Verizon Heritage, leading to more than 30 players making a putter change last week, including co-runner-up__Anthony Kim__ who used a Scotty Cameron by Titleist Newport2 Tour model to average 25.3 putts per round.