News
There is the Masters way -- And The Highway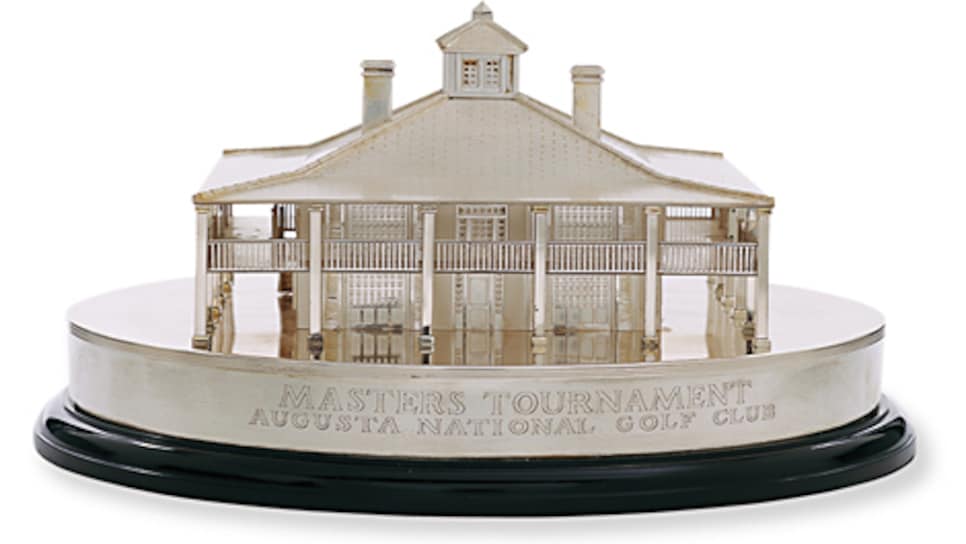 There was something rather cheesy about Colin Montgomerie's recent comments regarding his failure to receive a special invitation into this year's Masters. In typical Monty fashion, he cloaked his disappointment in an odd lament: three players from Asia, all of whom reside below him in the World Ranking, were given invitations so the tournament could boost its international television ratings.
The Far East seems to bring out the worst in Monty -- you may recall the big fella having a little problem replacing his ball after a rain delay in Indonesia three years ago. He is currently ranked 73rd, which means he has no business petitioning for a Masters exemption regardless of the context, not in a country where he never won an official event, and where he consistently battled his emotions when in contention, most notably at the U.S. Open.
Not that any of this matters to the grand pooh-bahs in the green jackets. Their decision-making process is arbitrary, their rule autocratic, their methods anachronistic and secretive. Augusta National answers to no one, as Martha Burk found out, and that absolute power is a big reason the Masters recently was voted the most prestigious sports event in America.
Stephen Ames became the latest thorn for the Lords of Azalea when he told the Calgary Herald, "The media try to make it the better of the four [majors], only because of the history and the nostalgia, but when you compare it to the others, it has the weakest field. There are only 90 players. Of those 90, there are 20 old guys, past champions who shouldn't be playing golf, so technically, it's a field of 70."
Technically, Mr. Ames doesn't seem to get it. When former Masters chairman Hootie Johnson tried to do away with the past champions, public outcry crept all the way into his sense of better judgment, and Johnson reversed his decision a year later. Hootie also abolished the free pass extended to PGA Tour winners; successor Billy Payne didn't waste any time rescinding that move. If autonomy sometimes fails, aura prevails.
By setting its own competitive parameters, the Masters has created an identity unlike any tournament in pro golf. For all the PGA Tour events that look and behave the same, the first major has done exceptionally well by separating itself. And for all the pandering the tour must do to placate the players, the Masters basically refuses to cower.
David Toms made the comment a few years ago that he feels like he is walking on eggshells every time he sets foot on the property. One senses the club wants it that way, as it only makes it easier to exercise complete control over the environment. All the rules that may seem silly to me and you -- no running on the grounds is my personal favorite -- have a purpose: to maintain the tournament's image as a special gathering.
I'll never forget an incident that occurred in the bedlam that followed Phil Mickelson's birdie on the 18th to beat Ernie Els in 2004. I moved as fast as Masters law allows from the media center to the top of the hill, then realized I wasn't going to be able to get very close to the green. I climbed onto the back of a cart in search of a better view. Within five seconds, a doberman of a security agent jumped down my throat, wrote down my badge number and threatened to have me removed from the premises immediately.
Every ounce of rationale went into pleading with the guy not to have me electrocuted. OK, so I did some begging. The '04 Masters taught me two things: Mickelson can win the Big One, and it doesn't take much to spend the afternoon in the parking lot.
Montgomerie may be right about the exemptions to Asian players, but it hardly makes a difference. Instead of annoying the pooh-bahs with some backhanded commercial reference, he would do better to lean on his seven consecutive European Tour money titles and Ryder Cup superhero status if he's trying to apply influence. Monty himself may not realize that, but his agent does.
"The last thing Colin would want to do is show disrespect [to the club] or tell it whom they should or should not invite," IMG's Guy Kinnings said shortly after the comments gathered steam. "He's done everything he can to be there, including change his schedule, and he's just very disappointed because he values the tournament so highly."
Ames? He's right, too, but the green jackets couldn't care less about having golf's strongest field. That's the kind of thing the PGA Championship and Players brag over. The Masters doesn't have to boast, and it certainly doesn't need every top player to fulfill its mission. If it did, it sure as hell wouldn't have invited those three Asian guys.