News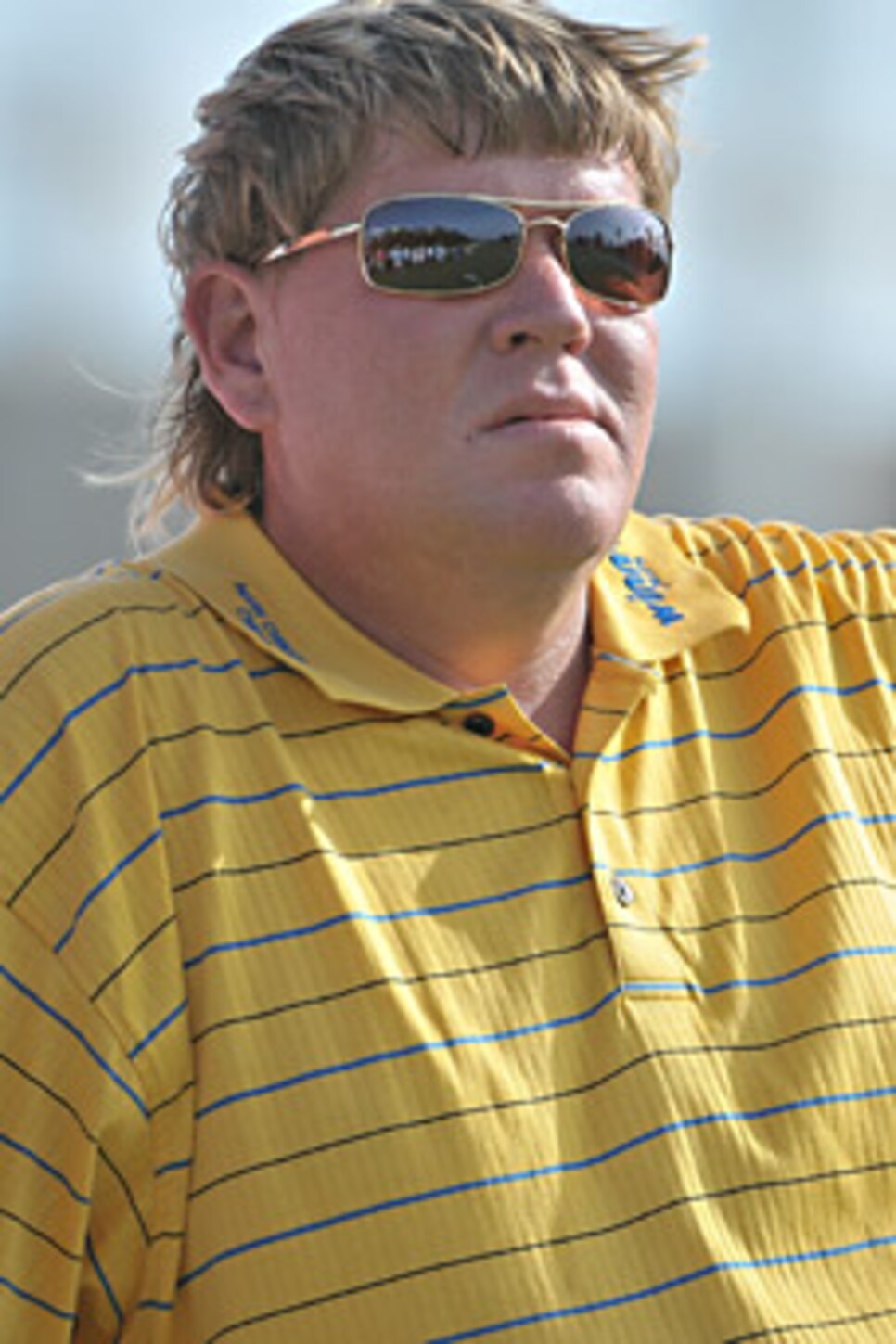 We have been enablers, all of us. And if the John Daly story has a tragic final chapter we will all be to blame. At a certain point, self-destructive behavior cannot be viewed as a commodity to be bought and sold -- not by the PGA Tour, not by the sponsors, not by the fans and not by the media. The Daly show is no longer funny.
Forty-five years ago this week -- on March 23, 1963 -- professional boxer Davey Moore died from injuries sustained in a fight two days earlier against Sugar Ramos. The incident led to a song written by Bob Dylan that included the chorus: "Who killed Davey Moore, why an' what's the reason for?"
In posing the question, Dylan points an accusatory finger through six chilling verses at the referee, the crowd, Moore's manager, gamblers, boxing writers and Ramos. Each verse sets up the question posed by the chorus with the line: "It wasn't me that made him fall. No, you can't blame me at all."
Ultimately, we are all responsible for our own choices. Eventually, we each have to be held accountable for our own behavior. But at what point do we also have a moral obligation to intervene on behalf of others when it appears they are headed down a one-way street of destruction?
When Daly won the 2004 Buick Invitational -- his only PGA Tour victory since the 1995 British Open -- this space was filled with a column that ran under the headline: "Why we love John Daly." In that column, I said we cut John so much slack because "all of us have known a John Daly somewhere along the line."
I was correct in my observation but wrong in my conclusion. Yes, there is something about the human flaws displayed by Daly that touches us. We all struggle with inner demons, whether we are golfers or governors. But it is precisely because we understand our own challenges that we should be trying to modify the bad behavior of others and not encouraging it.
People have tried to help Daly. Five times from 1992 through 1999 Daly had extended breaks from the tour and some of those were suspensions, although the PGA Tour keeps such matters private. Callaway Golf tried to help Daly with his drinking and gambling but gave up in September 1999 after two years of trying.
Daly's most recent slide began after he lost a playoff in a World Golf Championship event to Tiger Woods on Oct. 9, 2005, by three-putting from 15 feet. In 2006 he lost his tour card, and last year he placed 188th on the money list. All he has left are sponsor exemptions.
At the Bob Hope Chrysler Classic this year he partied hard every night and quit after three rounds. He spent a rain delay during the first round of the PODS Championship in a hospitality tent and shot 78-80 to miss the cut. He was ineligible for the Arnold Palmer Invitational after missing his pro-am tee time and then withdrew from this week's Puerto Rico Open.
Clearly, the sponsor exemptions have to stop. Certainly, no one would blame the PGA Tour for imposing a suspension. Absolutely, the media should quit glorifying this behavior. Desperately, someone close to Daly needs to get him the help he needs. "Who killed Davey Moore, why an' what's the reason for?" Let's not have to ask that question again.