News
The Angry Golfer: It's A Conspiracy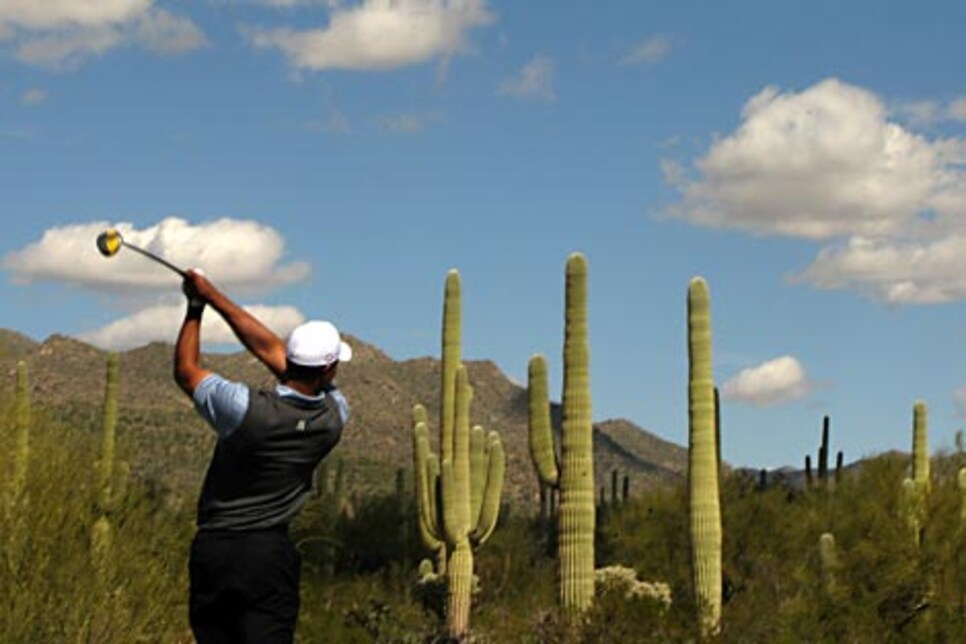 Apparently, the Angry Golfer wasn't the only one who spent time among the Arizona cacti.
I brought my mothball-ravaged golf game to the Arizona desert last week, and if there's one thing I'm not terribly fond of, it's flying 2,100 miles to lose a dozen Pro V1s. These are the real dog days for Northeasterners. Winter has gotten very old by this point, my swing desperate for some fresh air, but the problem with a three- or four-month break is the additional two months it takes me to hit a fairway.
Not that the USGA should be held accountable for my latest financial setbacks, but I don't understand why I'm chained to a handicap compiled last fall when I can barely remember which end of the club to hold. We played some terrific layouts in Scottsdale, but I'm also struggling with the notion that these course architects would move several million tons of dirt but spare the cacti, as if these forms of killer vegetation are more precious than the Lincoln Memorial.
Three days later, I was still pulling needles off my shins. When you hook your ball into a water hazard, at least you know it's lost, but the saguaro, as I've come to know them, are totally unreasonable, time-wasting plants that should be found in maximum-security prisons, not my landing area. They eat my Titleists, stick me in the leg and turn me into a pathetic pile of excuses. Otherwise, I can't say enough good things about them.
My latest theory is that the cactus is a device employed to premium effect by the equipment industry, seeing that I flew home with little choice but to blame my driver for two days of poorly disguised misery. My sorry self ­cannot come to terms with such gross ineptitude off the tee, and so I will dump another $500 into some updated R&D. So what if the club worked just fine six months ago. My sense of reason, like my golf ball, is nowhere to be found.