News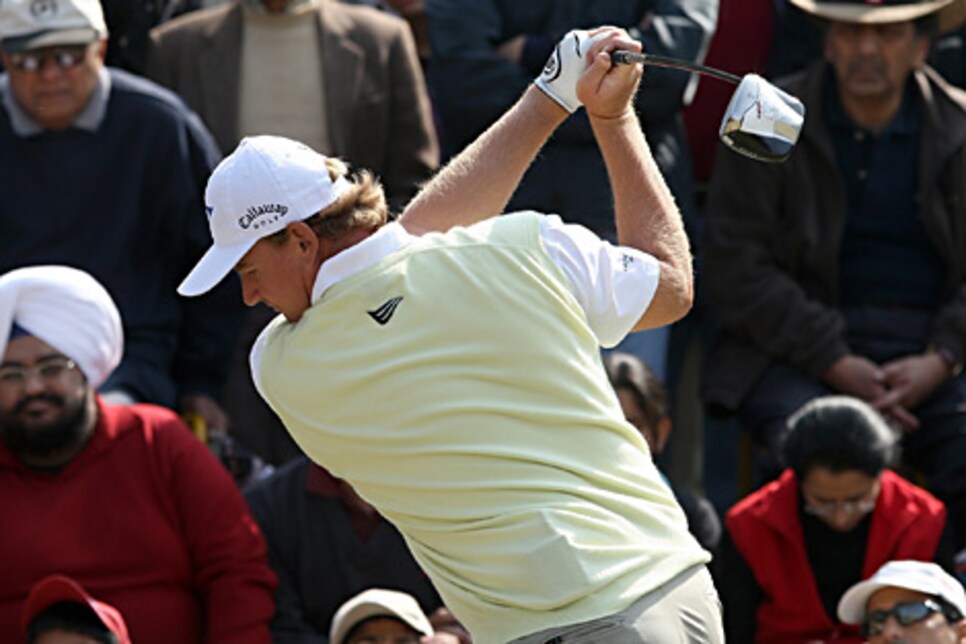 Although he was told otherwise, Els' new driver is not on the conforming list.
Last week was one of adjustments for Ernie Els. First Els had to alter his mindset after a disappointing loss on the final hole of the Dubai Desert Classic the previous week. Then, after playing on Wednesday with Callaway's adjustable-shaft I-Mix driver, Els heard the club might not be suitable for tournament play.
"Chubby [manager Andrew Chandler] called me Thursday and said, 'Don't use it,'" said Els, who shelved the I-Mix club for his regular Callaway driver in the first two rounds. On Friday, however, officials from Callaway called David Garland, director of tour operations for the European Tour, asking if the I-Mix club was permissible. Garland placed a call to the R&A's equipment standards department and was told the I-Mix driver was within the rules.
"We were told the design was acceptable to be used in events," said Garland. Armed with that information, Els used the driver for the final two rounds, posting scores of 69-71 on the weekend to finish T-6 and, more importantly, was pleased with the new club and its possibilities going forward. "I like it a lot, especially as I am getting a nice draw with it," said Els. "That will work nicely at Augusta."
But on Monday morning Garland received a call from the R&A telling him there had been a misunderstanding and the club was, in fact, not on the conforming driver head list. "The [R&A] thought we were asking about adjustability, which was legal as of Jan. 1," said Garland. "But the head -- which has some cosmetic changes -- had not been ruled on yet. This was not Ernie's fault, nor did the club have any performance benefits outside the rules. And since the competition had closed, there is no penalty on Ernie. But he can't use it again until it's on the conforming list."
Fortunately for Els, time is his ally. He will take the next three weeks off before joining the PGA Tour in Florida. "I'll [play] Honda all the way through to Hilton Head," he said. "I won't go to the West Coast at all, but the only event I will really miss is L.A. I love Riviera." Els also will skip the WGC-Accenture Match Play Championship.