News
Funk Wins Master Card Championship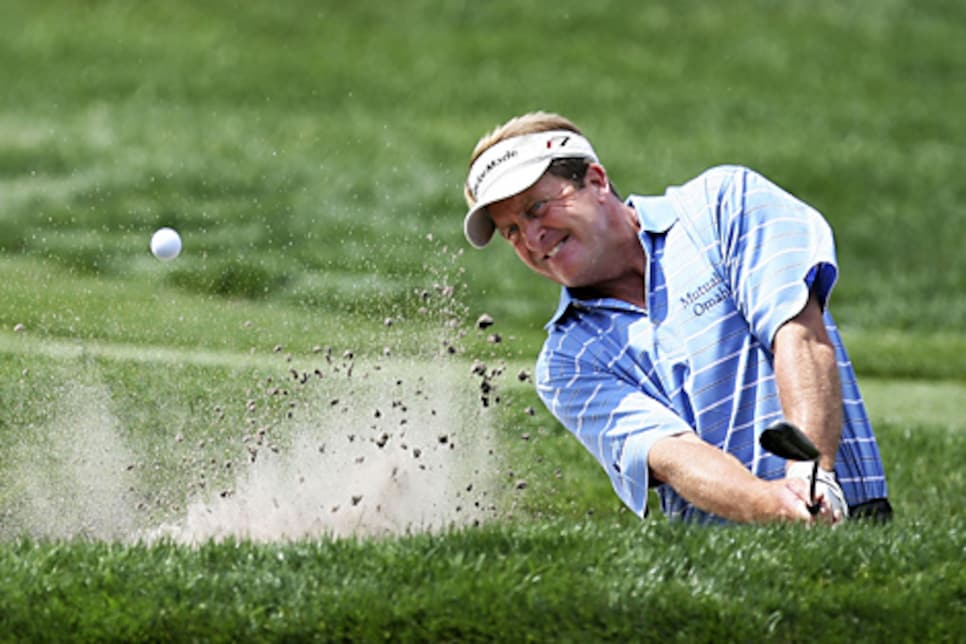 Funk's campaign to be the first man to win $2 million on each of the men's tours in one season is off to a good start.
Fred Funk is starting his 2008 season with a month in Hawaii, but he might wish he was staying even longer. Following two PGA Tour events in the Aloha state -- including a T-10 at the Sony Open -- Funk captured the MasterCard Championship Sunday at Hualalai GC on the Big Island. He chipped in on the 17th hole en route to a 65 and edged resurgent Allen Doyle, who is coming off his worst season as a senior, with a 21-under 195.
The season-opening tournament on the Champions Tour didn't lack for drama in the final round, which effectively turned into match play between Funk and Doyle, slimmed down by 20 pounds after a year that saw him finish a sluggish 37th on the money list. Doyle led Funk by a shot after two rounds, and the 59-year-old increased his advantage to four through seven holes Sunday, but Funk clawed back with three birdies in the next five holes to pull even with Doyle, who made four pars and a bogey in the same stretch.
Funk nearly holed his approach at the par-4 13th, but the pair remained deadlocked after Doyle sank a 21-footer to match Funk's tap-in birdie. It was a story of lost opportunity on the next two holes as Funk, with the wind suddenly howling, missed consecutive four-foot birdie putts.
"I was a little shaken by those," Funk admitted. "If I make those two putts, it's pretty much my tournament -- at least I would have had a cushion. To end up finishing the way I did was great, but I wish I hadn't had to."
Faced with a 20-foot chip on the par-3 17th hole, Funk took out the flagstick and had a feeling. "I said, 'Hey, man, I can make this one,' " he said. "I hit it a little too hard, but it went in dead-center, thank goodness. But I made a good call on the pin. The wind was blowing toward me, and I think the ball would have bounced off it."
Carrying a one-shot lead to the upwind 18th, Funk gave Doyle an opening by driving into a bunker. Doyle returned the favor on his second shot, then Funk, with a 6-iron from 149 yards, narrowly carried a greenside bunker and finished eight feet away. "It was not intended to really go at the flag," said Funk, whose birdie gave him a two-shot victory over Doyle. Bernhard Langer and Jay Haas were four behind.
Then it was off to this week's Turtle Bay Championship on Oahu. All Funk did there a year ago was win by 11.