News
Newsmakers 2007: Lorena Ochoa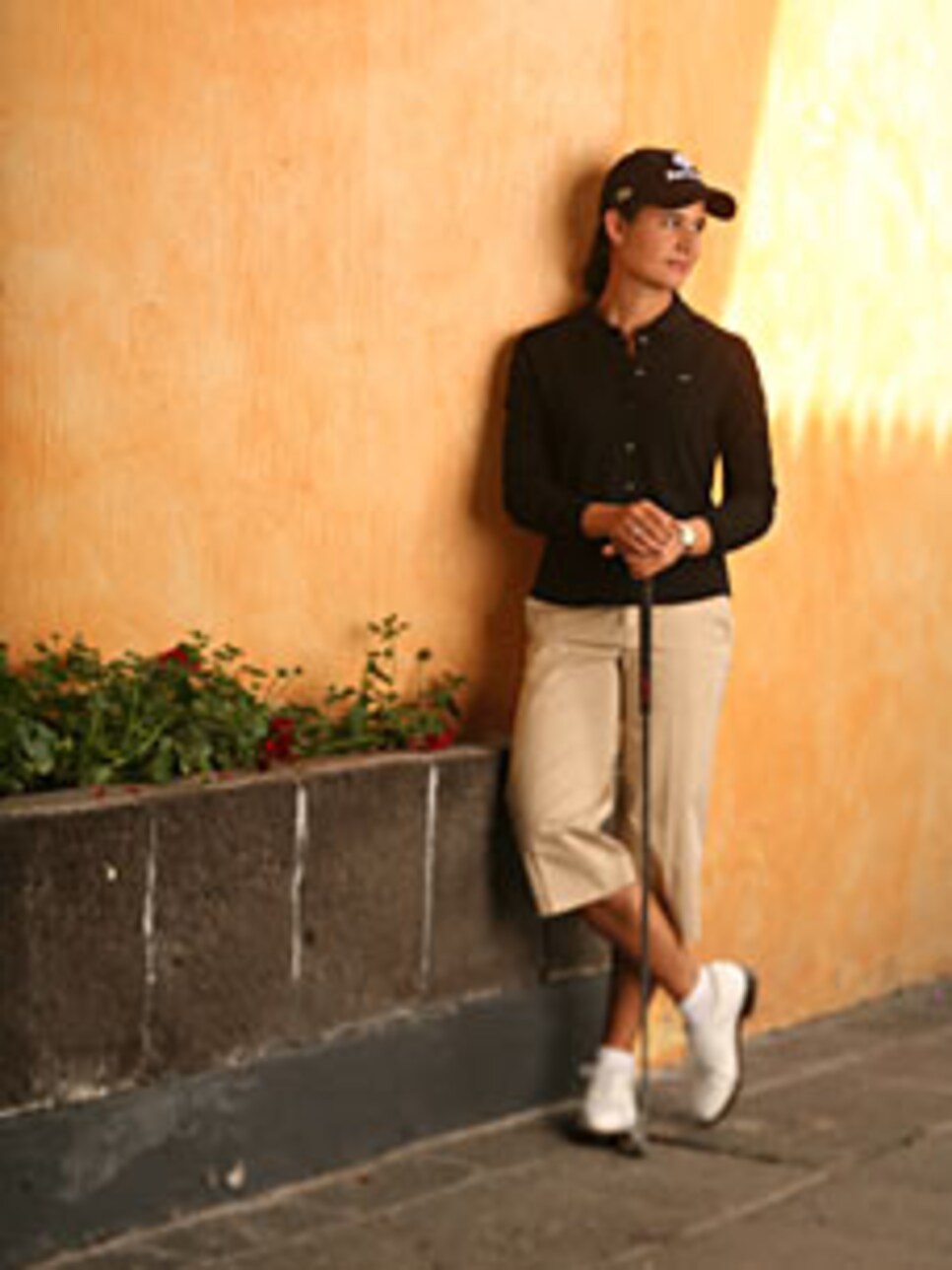 Dominance in the LPGA can be fleeting, but the greatest women players -- Mickey Wright, Kathy Whitworth and Annika Sorenstam -- had long runs at the very top. There is about Lorena Ochoa, who won eight times in 2007, a similar sense of inevitability.
It's in her multidimensional game -- long off the tee, creative from the fairway, strong from the rough, deft around the greens, aggressive with the putter. It's in her athleticism -- she's a lean, nature-loving sprite who grew up on extreme sports and even today continues to water ski, hike and run half-marathons. It's in her attitude -- devoted to improvement, focused on the process, cheerful in demeanor. As former U.S. Women's Open champion Catherine Lacoste said of her: "I always sense that Lorena is smiling at the ball."
Put it all together, and she's just about the perfect golfer. And not just on paper. At every level -- junior golf, in college, on the Futures Tour -- Ochoa has racked up wins in bunches. Seventeen wins and counting on the LPGA. The only other contemporary players who won as much before continuing the pattern in the big leagues are named Mickelson and Woods.
Ochoa officially became No. 1 this year in April, when she overtook an injured Annika Sorenstam. But Ochoa had so much momentum from her player-of-the year performance in 2006 that succession was passed as if it were the Olympic torch.
By the end of 2007, Ochoa had only one serious challenger, the mercurial Suzann Pettersen. Most important, Ochoa won her first major, the Ricoh Women's British Open, amid the timeless backdrop provided by the Old Course at St. Andrews. "It was a long wait," said the 26-year-old resident of her native Guadalajara, "but it was great."
So was her entire year, which statistically compares favorably to Sorenstam's last epic season in 2005, when she won 10 tournaments. Like Sorenstam, Ochoa was first by a wide margin in scoring, greens in regulation, percentage of rounds in the 60s and birdies per round. Ochoa ranked third in driving distance while Sorenstam was fourth. Sorenstam was straighter -- 12th in driving accuracy compared to Ochoa's 51st -- and the two were in a virtual dead heat as putters, though most observers agree Ochoa holes more putts from distance. Says Karrie Webb, the only player who has been No. 2 to both Sorenstam and Ochoa: "I think we've got as tough a competitor in Lorena."
The biggest difference in the two is how Ochoa achieves the neat trick of ingratiating herself to both her fellow players and the fans -- Palmer to Sorenstam's Hogan. "Lorena is extremely human," Hall of Famer Carol Mann told Golf for Women. "She's not an LPGA marketing doll, someone who reads their own press clippings. And she is not a robot, a player who hides herself in the game. Yes she's talented, but she's charismatic because she shares how much she enjoys it, and the more she shows you who she is, the more you want to know her, and the more you pull for her. It's a rare quality -- [Nancy] Lopez had it -- but it's wonderful for the sport and it contains a lesson. To this day, Annika's finest hour was her first tee shot at Colonial, when she showed her humanness."
To achieve all-time greatness, Ochoa must overcome her trouble in finishing. For her career she is 1-5 in playoffs. This year, in four of her five second-place finishes, she did not shoot lower than 71 in the final round. Four times she coughed up the third-round lead to finish second or third. Such a tendency can be a career trait. Nicklaus and Woods never had it, while Palmer fought it. Watson overcame it. Norman never really did.
Some critics have pointed to the unorthodox movement of Ochoa's head in both her full swing and putting stroke as a cause of inconsistency under pressure. But her coach, former PGA Tour player Rafael Alarcón, says that while Ochoa is refining her technique every year, drastic change would be a mistake.
"Lorena is a player who can manufacture golf shots -- I believe she has more shots than anyone out there," says Alarcón. "Her grip, alignment and posture are all very sound, and after that a lot of great players swing the club very differently. Changing her into a player who maybe hits the ball a little straighter but can only hit one kind of shot would be wrong. It would take away her gift." Ochoa freely admits that over the years she has had productive sessions with three different sport psychologists, and she takes the long view of her 11th-hour failures.
"You just have to take the bad moments and take them as a good thing, as part of the process," she says. "I'm a simple girl in a way in that I just put things in the trash and move forward."
Ochoa certainly doesn't consider herself soft. Her favorite movie is "Gladiator," and her driver headcover carries a Superman "S." She says she is drawn to extreme sports because they make her tougher. "All those sports, you don't give up, you control your mind, you keep going -- I mean there is no limit," she says. "And I believe of all the sports I do, golf is the one where you have to control your mind the most."
An unanswered question is how long Ochoa will want to do it. She speaks of the desire to start a family by her early 30s, limiting her playing career to 10 years. But she also says, "I think it's all about breaking records and making history."
Going into 2008, Pettersen is poised, Sorenstam and Webb may be resurgent and a breakout Korean is overdue, but there is nothing about Ochoa's brand of dominance that appears fleeting.