News
Newsmakers 2007: Woody Austin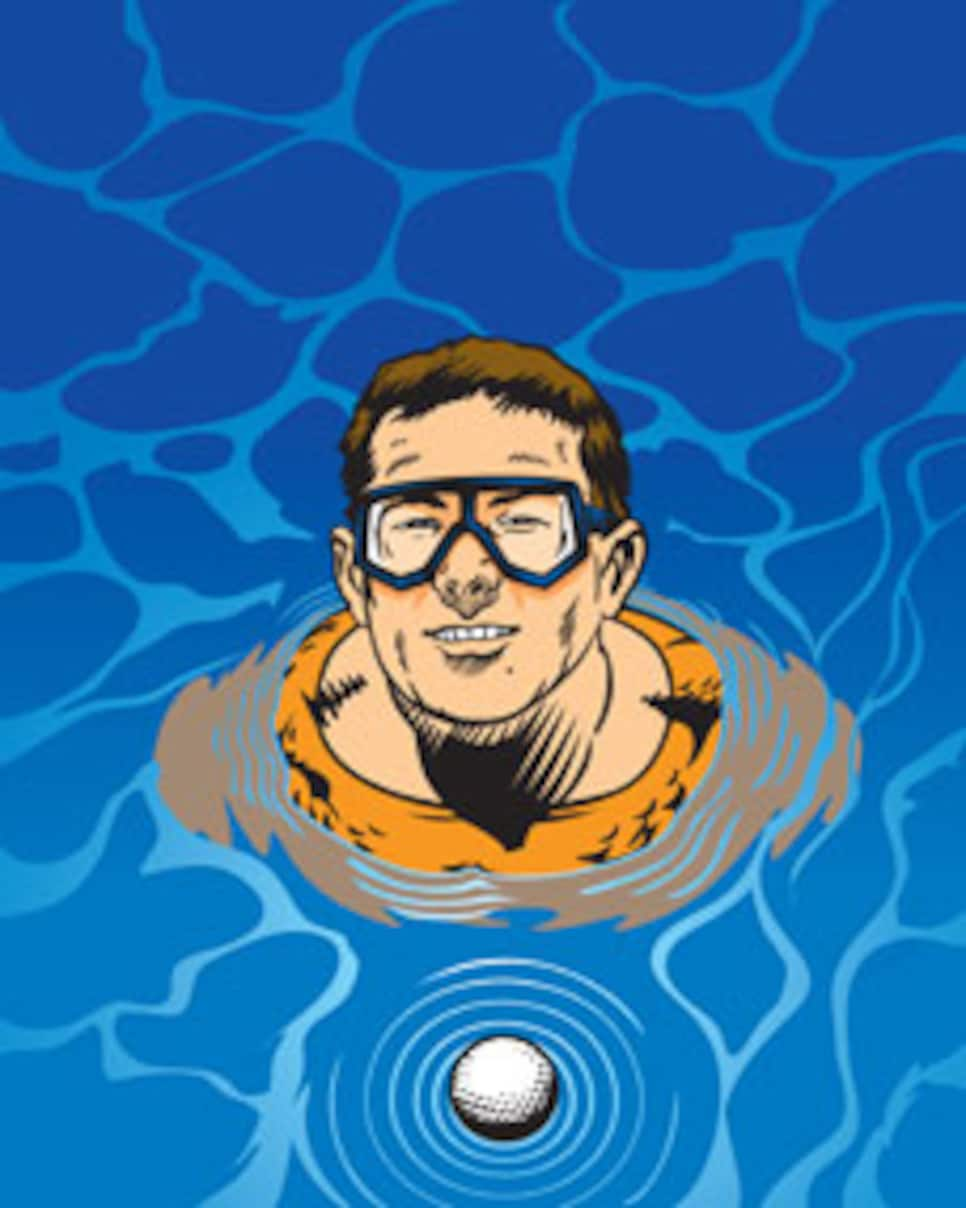 Before his now-famous face-plant into a greenside pond at Royal Montreal GC last September, Woody Austin (a.k.a. Aquaman) already had made a splash in 2007. A Sunday 62 at June's Stanford St. Jude Championship earned him his third PGA Tour title and turned around an otherwise forgettable season. Two runners-up later (one to Tiger Woods at the PGA) and Austin, 43, took his place as the U.S. Presidents Cup team's oldest rookie. His tumble during Friday's four-ball session was aired over and over again--joining his head-bashing putter act from a decade ago--but it was hardly the flop it appeared. That's Woody being Woody, said his teammates, inspired if not amused by his self-deprecating antics as they swamped the Internationals, 19½-14½. Soaked but not sullied, Austin emerged as arguably the year's most iconic figure. Indeed, who else can you connect so neatly to Golf World's top five newsmakers?
Was it the beginning of the end? That was a question tossed about (gently) after the 16-12 beating the U.S. (right) put on Europe at the Solheim Cup in September. With eight players on its roster at Sweden's Halmstad GC not yet 30, the Yanks appear to have assembled a core (Paula Creamer, Natalie Gulbis, Morgan Pressel, Brittany Lincicome, et al.) that could play--and win--for the foreseeable future. (So much for "choking freaking dogs.") Conversely, eight of the 12 Euros were 32 or older, making their third straight defeat and 3-7 record overall in the matches more deflating. Could the LPGA tweak the competition to accommodate international players currently not eligible for the event? Perhaps, although a more logical first step would be to pick more players for the European side from the Rolex Rankings rather than using the Ladies European Tour's money list for a portion of the automatic qualifiers.
Conventional wisdom says Americans aren't good at foursomes, but the U.S. Walker Cup team paid the notion no mind. Three weeks before their professional counterparts went 10½-½ in the format at their winning Presidents Cup performance, Buddy Marucci's 10-player band began sinking the stereotype into Northern Ireland's Dundrum Bay. Propelled by a 5-1-2 record in foursomes—including a 4-0 sweep Sunday morning—the Americans gutted out a 12½-11½ triumph at Royal County Down. No U.S. pairing gelled better in the two-day competition than Rickie Fowler and Billy Horschel, a spirited duo who left a trail of fist pumps and high fives behind them while twice knocking off Great Britain & Ireland's top twosome. The result? For the first time since 1993, the Americans had retained the cup and, for the first time since 1991, had won it on foreign soil.