News
Backspin: Fetchick's 'Old' Record Plays On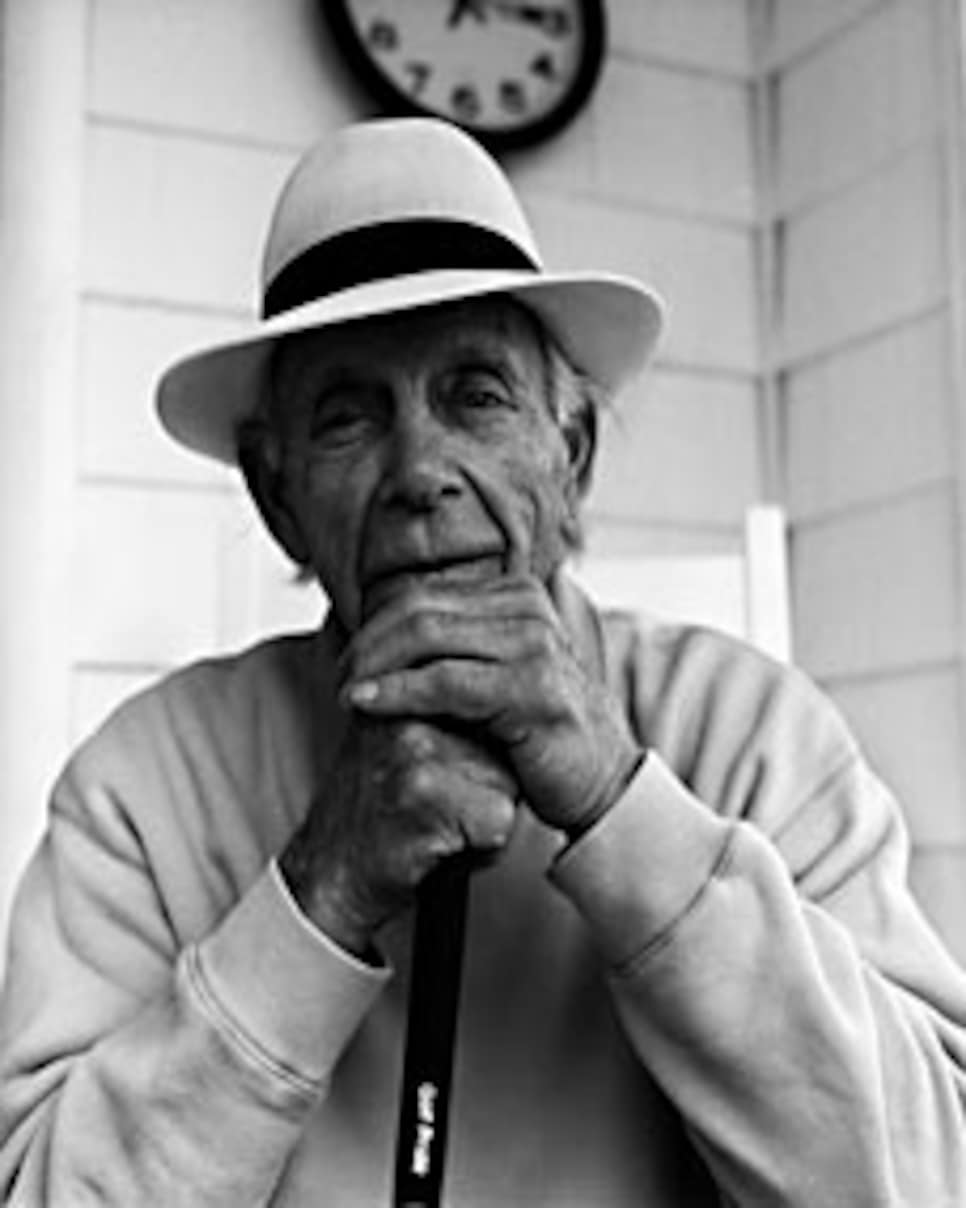 Fetchick, who recently turned 85, says his Champions Tour age mark will fall.
Mike Fetchick's PGA Tour career had been over for a long time when the Senior PGA Tour began in 1980 (he turned 50 in 1972), but the hiatus wasn't much of a hindrance for the New York native. "When I went to play the senior tour, I didn't have too much problem," says Fetchick, who celebrated his 85th birthday last month. "I was a good hitter of the ball. I hit a lot of greens. I would hit some par 5s in two."
A powerful ball-striker who won driving contests at the 1956 PGA Championship and 1958 Masters (he remembers winning the latter with a 331-yard drive), Fetchick finished in the top 20 on the senior money list from 1981 through 1984. Still, the four-time PGA Tour winner hadn't been able to claim a senior title by the time he arrived at the 1985 Hilton Head (S.C.) Seniors International at Planters Row GC.
But Fetchick, who turned 63 the day of the final round, gave himself quite a birthday present. His closing 72 put him at six-under 210, two strokes better than Al Chandler, Gene Littler and Orville Moody. Fetchick and Chandler were tied going to the par-5 finishing hole. Chandler found trouble with his second shot and bogeyed, while Fetchick played conservatively and made a birdie to claim the $30,000 first prize.
"A very good friend of mine named Ed Keefe, an assistant pro in New York who had played a lot of golf with me, happened to be there and followed me around," recalls Fetchick, who believes Keefe's presence was a good-luck charm. "He couldn't believe I was playing that good after [such a long layoff before the senior tour]."
Indeed, it had been 28 years, nine months and 27 days since Fetchick's final PGA Tour win, the 1956 Mayfair Inn Open. That is still the longest gap between victories, and Fetchick remains the oldest player to win on the Champions Tour. Gary Player was 62 years, nine months and 22 days old when he won the 1998 Northville Long Island Classic. The closest Fetchick has come to losing the record was at the 2006 Boeing Championship at Sandestin when Raymond Floyd -- less than four months from his 64th birthday -- shot a final-round 63 and finished one shot behind Bobby Wadkins.
"I'm surprised no one has broken [the record] because the fellows now have continued playing right along, where we left the tour and didn't play [competitively]," says Fetchick, who lives with his wife, Marie, in Dix Hills, N.Y. "Gary Player came close. Hale Irwin should have a chance. I think somebody will do it."
Nearly five years after winning in South Carolina, Fetchick, who began playing as a caddie during the Great Depression, came close to setting a mark that may have been unassailable. At the 1990 NYNEX Commemorative at Sleepy Hollow CC in Scarborough, N.Y., Fetchick put on a remarkable display at age 67. He lost a playoff to 50-year-old Lee Trevino on the fifth extra hole (Jimmy Powell and Chi Chi Rodriguez were also in the playoff, at the time the longest in senior tour history) after shooting a final-round 64 and playing his last 33 holes in 12 under. It was stunning stuff for a man who hadn't had a top-10 finish in four years.
Fetchick looked as though he might triumph when he made a 20-foot birdie putt on the first playoff hole. Trevino had an 18-footer to match him. "Trevino was getting ready to putt. I was standing behind him, and he said, 'Watch this go in,' " Fetchick says. "I said, 'You sonavabitch.' And he made it. The guys [fellow players] usually leave when they finish playing on Sundays, but they hung around to watch when they heard what was going on. It still amazes me."