News
Langer Routs Augusta Field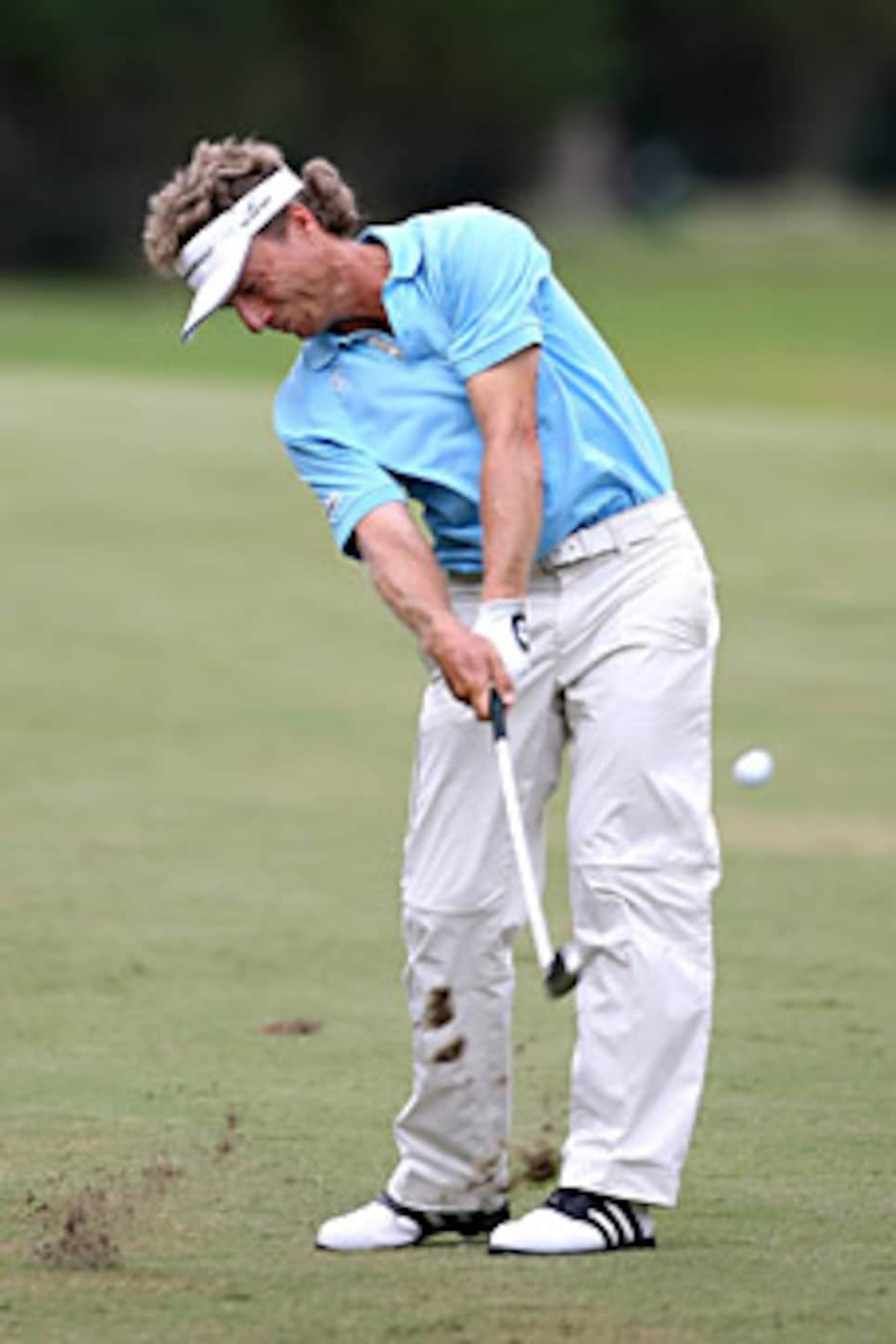 Langer tied a tour record for low score to par in just his fourth senior event.
Excluding a victory in a 2006 father-son tournament, it had been 14 years since Bernhard Langer's last triumph in the United States, that being his second Masters title at Augusta National GC. Last week on the outskirts of Houston, at a little bit of Georgia called Augusta Pines GC in Spring, Texas, Langer exhibited his old form on a new stage.
Langer became eligible for the Champions Tour when he turned 50 on Aug. 27, and no one with a hint of golf savvy thought it would be very long until the World Golf Hall of Fame member won a tournament -- especially since his season included a playoff loss on the PGA Tour at the Crowne Plaza Invitational at Colonial.
It took Langer only four starts to gain a victory, and what a convincing performance it was. Langer overwhelmed the field from the outset of the Administaff Small Business Classic, opening with a 10-under 62 en route to a 25-under 191 that tied a Champions Tour record and left a couple of fellow major champions -- Mark O'Meara and Tom Kite -- feeling helpless in his wake.
Langer led by four strokes after both of the first two rounds and his final-round 64 gave him an eight-shot triumph over O'Meara, a fellow senior rookie who is looking for his first win. Kite, who was trying to win for the first time this year and for the first time in his home state, was another shot back in third place.
"We all got hammered," Kite told the Associated Press. "I was pleased with the way I played, but Bernhard did some awesome things out there. We weren't able to put any heat on him."
In his first three senior events Langer had played steadily, finishing T-10, T-11 and T-13. But his long putter got hot at Augusta Pines. He rolled in 24 birdies and an eagle en route to matching the Champions Tour's 54-hole scoring record in relation to par set by Loren Roberts at the 2006 MasterCard Championship. "Golf-wise, this is right up there with my best ever," said Langer, who birdied the last three holes Saturday and five of the last seven Sunday. "I don't think I've ever scored quite this low."
Kite, who switched to a long putter recently, cut Langer's advantage to three strokes with an eagle on No. 2 Sunday, but Langer quickly reasserted himself. The seventh first-time winner on the Champions Tour in 2007, he is the circuit's fourth wire-to-wire victor this season. The only uncertainty left after Langer's dominating week is what he plans to do in 2008: divide his time between the regular and senior tours (as Fred Funk has done) or commit full time to playing with his contemporaries.
"I have enjoyed being one of the youngest players," said Langer, who turned professional when he was 15. "I'm going to play this week at San Antonio then take some time off to reflect on the year and think about the future. Sooner or later, I'm going to be out on this tour."