News
Baker Recalls '93 Belfry Battle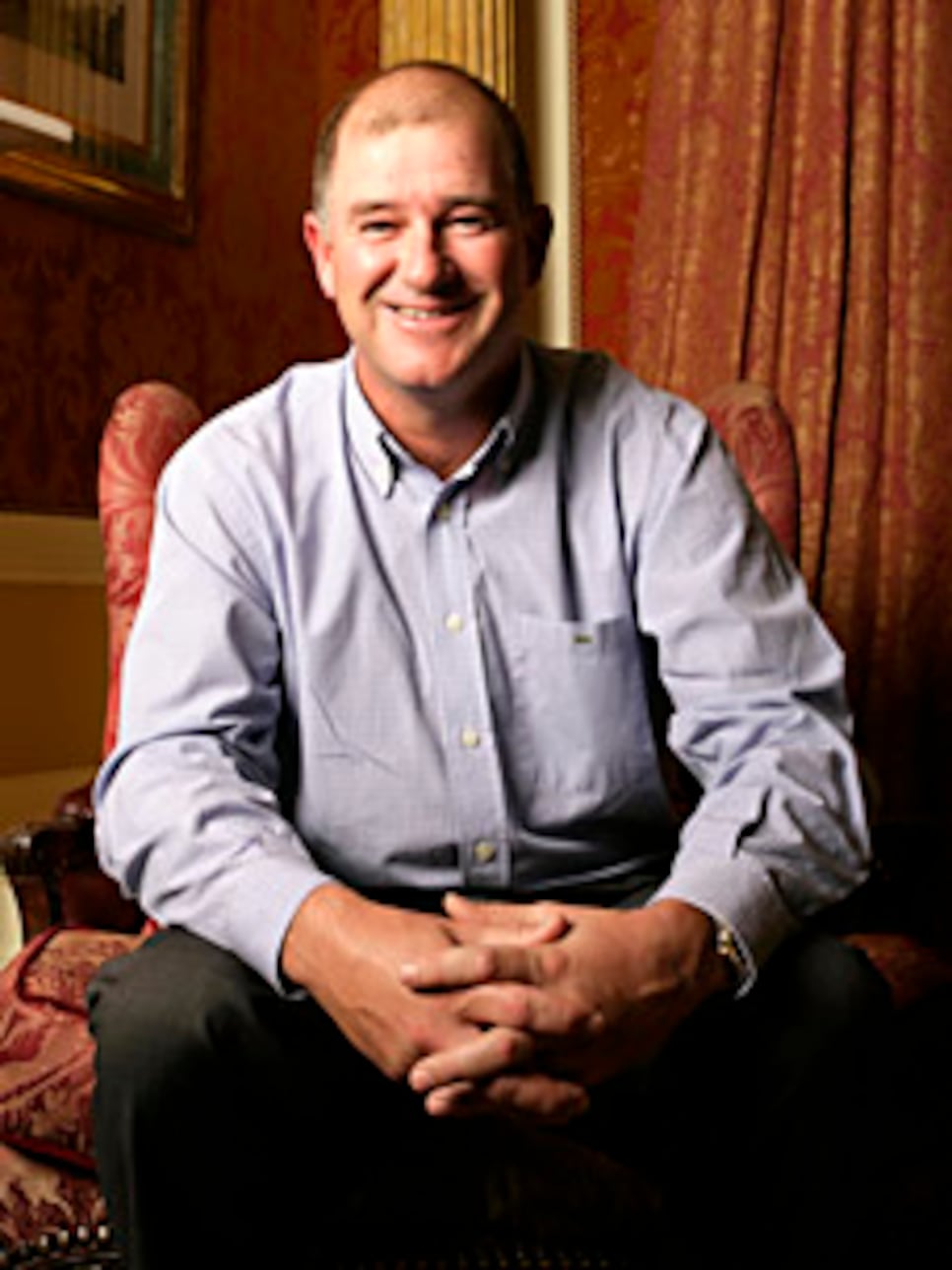 Baker has benefited from competing -- and winning -- on the Challenge Tour.
When he looks back now, all Peter Baker can remember about his final-day defeat of Corey Pavin in the 1993 Ryder Cup at the Belfry is the sight of ball after ball disappearing into cup after cup. Which is not surprising. Between them on that blustery September afternoon in the English Midlands, the two protagonists had only 48 putts -- 23 for Baker, who won 2 up after holing one last birdie from 25 feet on the finishing hole, and 25 for his American opponent.
"We had a fantastic match," recalls Baker, who turns 40 Oct. 7. "It was played in a great spirit. Corey had a lighthearted go at me on the 18th green over how many putts I had made. But he was almost as good. It was unbelievable really. It was for me anyway; he was just about the best putter in the world at the time and was used to making them from all over the place."
Pavin hasn't forgotten his only singles defeat in the biennial contest, either. When the pair met up again at the K Club during last year's Ryder Cup, where both served as assistant captains, he was at pains to remind Baker of their epic encounter.
"Corey was still going on about it," laughs the three-time European Tour winner, who still lives about 30 miles from the Belfry. "He never stopped. He told my wife and daughters about how I had 'ruined' his Ryder Cup record. He was very funny about it."
Not so amusing for Baker back in '93 was the illness of his oldest child, Georgina, who, 11 months old at the time, spent the night before the singles match in a local hospital with what was at first feared to be meningitis, but was eventually identified as a less serious virus.
"She had been running a temperature on Friday evening, and the doctor had given her an injection," he explains. "When I came off the course on Saturday, I went to the hospital in the ambulance, still in my golf gear and my spikes. They did all kinds of tests, told us 100 percent it wasn't meningitis, and that Georgina would be fine in the morning. I was able to get back to the Belfry at about 10 p.m. So at least I got a full night's sleep."
Despite Baker's fine play in what was eventually a losing cause, '93 proved to be Baker's first and last Ryder Cup appearance. From a career-high seventh on the European Order of Merit that year, his game stagnated; only three times thereafter did he rank in the top 25. Even worse, at the end of 2004, he lost his card after 17 years on tour. All of which came as something of a letdown for a man good enough to play Walker Cup golf before his 18th birthday and win a European Tour event -- beating Nick Faldo in a playoff -- at the age of 20. His has been a potential largely unfulfilled.
"If I'm honest, I had lost interest in the game," admits Baker. "I wasn't enjoying it and had no enthusiasm for the lifestyle. I was playing for the sake of playing really. Looking back, I think I played too much in too short a space of time. I was burned out and getting worse.
"I have no excuses though. I was just awful. And it has been hard on the ego. Losing my card was a blow to my pride and a huge knock to my confidence. Plus it's hard to turn things around, playing the tour on invitations. So this year I made the decision to compete on the Challenge Tour, which has done me good, whatever happens. I've played a proper schedule and won -- at the Credit Suisse Challenge -- for the first time in a long time. I'm 22nd on the money list at the moment [the top 20 gain European Tour cards for next season] and have four events left. So it's up to me whether I make it or not."