News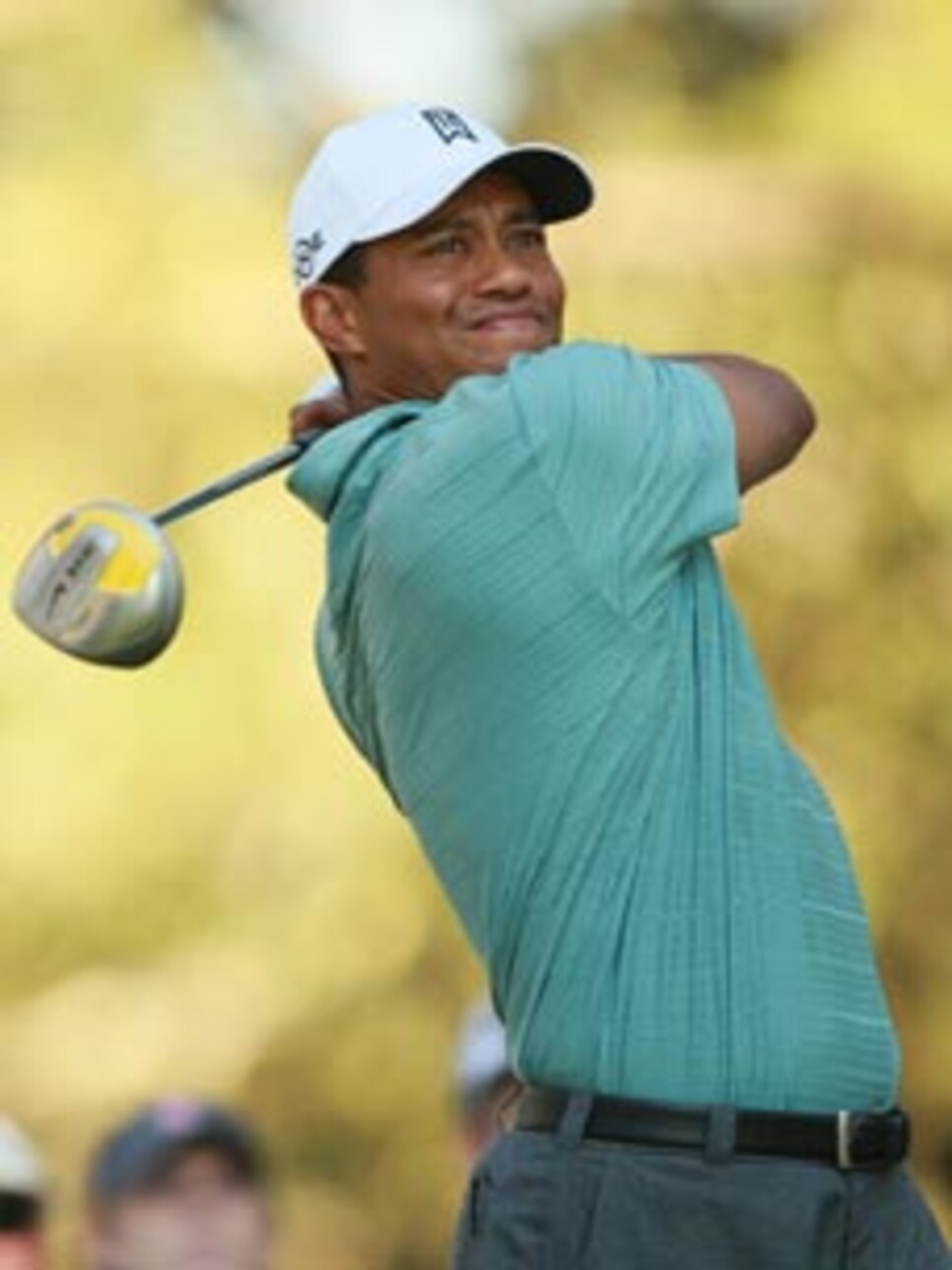 Avoiding cut-down adult sticks helped Woods'development as a junior golfer.
After watching Tiger Woods polish off an impressive season with a scintillating performance in last week's Tour Championship, it brought to mind an element the late Earl Woods identified as key in his son's development as a golfer. "I always made sure Tiger had clubs that fit," said Earl.
Although the best player in the world no longer has such worries, many kids who preceded and followed Woods were forced to play with cut-down, hand-me-down clubs -- a procedure club designer Tom Wishon says impedes progress.
"They will be too heavy, too stiff, the wrong loft, the wrong lie and probably, the wrong length," said Wishon in his book 12 Myths That Could Wreck Your Golf Game. In short, cutting down a club leaves less shaft to offset the weight of the club. And since some players -- including many tour pros with their putters -- still cut down clubs, it's important to know how to offset the potentially negative impact.
First, clubs should normally be cut from the butt (or grip) end. Then weight (lead tape or other method) should be added to the clubhead to counterbalance the reduction on the grip end. This is especially critical in putters, where feel is all-important. And sometimes even adding weight might not be enough. "A lot of players don't realize that for each inch they cut off a putter it's like six swings weights," said Jeff Opheim, LPGA Tour rep for Callaway. "When you cut a 35-inch putter to 33 inches you almost can't put enough lead tape on to make it heavy enough. You need a heavier head."
Finally, with some drivers nearing the limit on moment of inertia, it is important to realize cutting down the shaft and adding weight to the head could make the driver nonconforming. So heed Earl Woods' advice: Get clubs that fit in the first place.
Equipment scoop from the tours
Much was made of Sergio Garcia's change to a TaylorMade belly putter prior to the British Open, but at the Tour Championship the Spaniard used a new putter -- a Guerin Rife Barbados model -- to finish fourth. Last week's putter was heel-shafted; the belly model Garcia used at Carnoustie was center-shafted. ... Mark Calcavecchia was down to one putter in Atlanta (he had used a pair in a previous FedEx Cup event). Calc also went with a new driver (a Ping G10) with the same old-school loft (7.5 degrees) he has used all year. ... So with a $10 million annuity on the line, what did __K.J. Cho__i do? Switch to a set of Nike Ignite irons, a lower-priced club that retails for $400 for a set of eight. Fellow Nike staff player Rory Sabbatini won earlier this year at Colonial using the bargain bats. ... Ernie Els gave fans at East Lake a sneak preview of Odyssey's putter line for 2008 when he used a Black Series i3 model. The putter features a new, firmer face insert. ... Those at last week's PGA Fall Expo in Las Vegas got a look at Nike's driver line for next year, including revised Sumo2 and Sumo drivers. The drivers, which won't be available until February, feature a deep face, and the square-shaped Sumo2 boasts a moment of inertia of 5,900 -- highest allowed by USGA rules.