News
Beard's approach: all business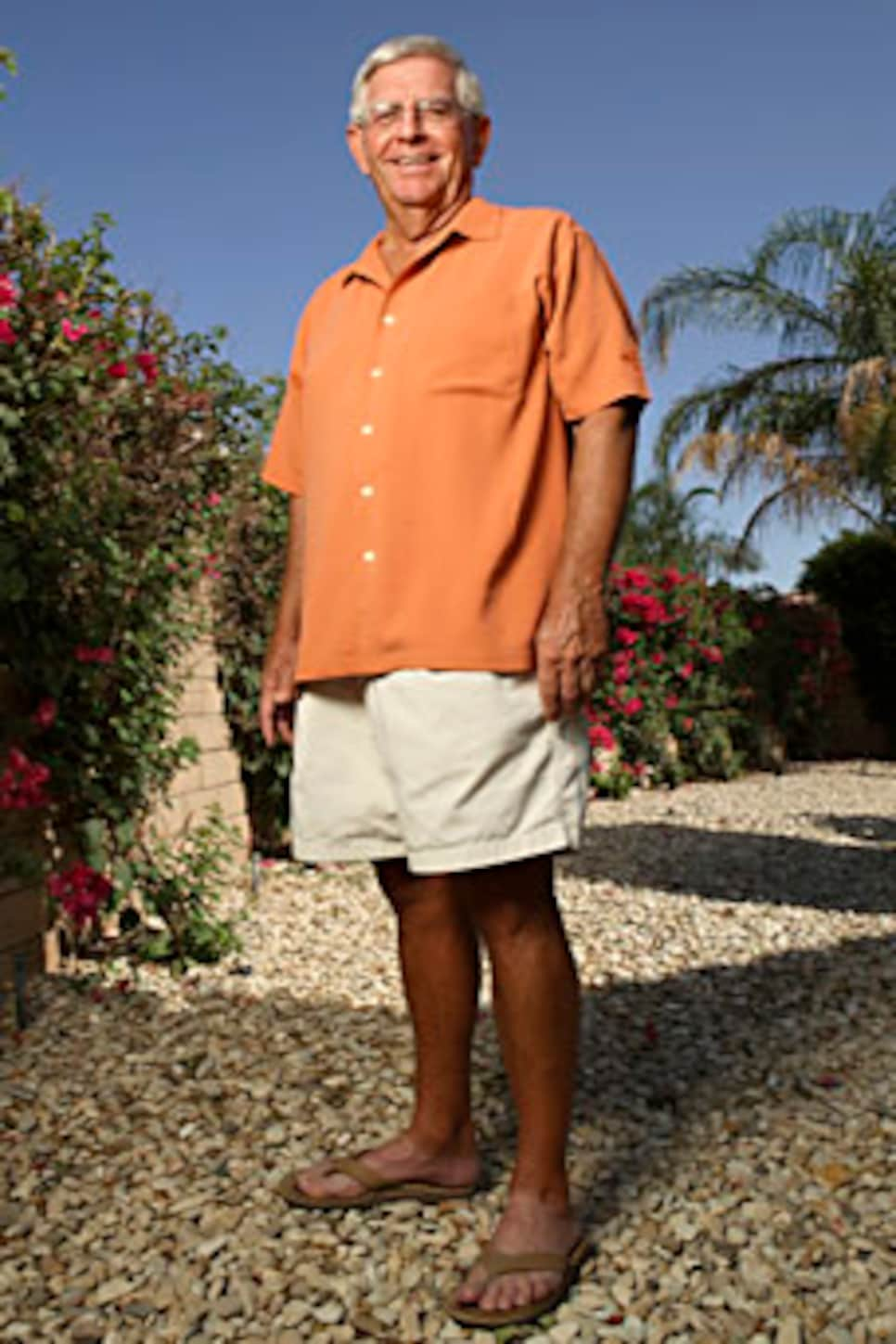 Known as a perfectionist, Beard, 68, says, "I'm happier than I've ever been."
The Westchester Classic was a big deal in August 1969 when Frank Beard won it. It might or might not be a bigger deal this year when the tournament opens the FedEx Cup playoffs as the renamed Barclays.
Thirty-eight years ago the event offered golf's biggest purse -- $250,000 -- and drew the strongest field. It featured the Big Three of Nicklaus, Palmer and Player. The bespectacled Beard, "looking like your friendly pharmacist" as one article reported, was the surprise but fitting winner. He called himself a businessman golfer -- the tour was a job that didn't permit much enjoyment. His stated goal was to become the leading money winner even if he never won a major championship. That unabashed perspective was questioned by Dave Hill, who said, "If Beard doesn't like golf, let him go work in a filling station."
A tired Beard planned to skip Westchester after a five-week stretch in which he finished T-4, second, first, fifth and T-8. But the lure of the purse proved too strong, and he entered at the last minute. "I arranged for a late pro-am time, and that was my practice round," he recalls from his home in Palm Desert, Calif. "I hit about 10 balls to warm up each day. I wasn't enthusiastic about being there, but once the tournament started I played my butt off as usual."
The smooth-swinging Kentuckian shot a closing 67 on the hilly Westchester CC course to beat Bert Greene by a stroke. Beard led only once, at the very end.
The 18th at Westchester is a reachable, risk-reward par 5 that doglegs left, up to the historic clubhouse/hotel. The media reported that Beard made his winning birdie by laying up, wedging to four feet and holing the putt.
"I have a scoop for you -- 100 years later," Beard says. "I hit a very good drive, then I took that small-headed, 13-degree driver and tried to hit a low cut around the front bunker into the green. I cold-dead topped it. It made for a perfect layup."
Sister Fate wasn't done throwing him lifelines. "I was about 70 yards from the pin, which was on the upper level. The automatic shot for me was a run-up. The ball was in a low spot the mower missed, and I couldn't spin it, which was great. When you're supposed to win, it's hard not to."
The $50,000 prize made him the year's top money winner, an achievement more meaningful then than now. It also made for a high point in Pro, the diary he was doing with the late journalist Dick Schaap.
A diary of Beard's 68 years tells of both sadness and success -- success that the perfectionistic Beard too seldom managed to enjoy. And it would tell of repeated comebacks. He nearly died of encephalitis in his 20s, his first marriage ended in divorce, and his second wife (former LPGA professional Susan O'Connor) passed away last year from breast cancer.
Susan helped him become a recovering alcoholic. "It will be 26 years without a drink if I make it to December," he says. "I'm happier than I've ever been."
Three of his six children and two of his eight grandchildren live near him. His oldest son, Danny, is a golf cameraman with NBC. Frank did television commentating and played the senior tour for a while; he still teams with Al Geiberger in the Legends and plays Southern California PGA events. He gives private lessons and is an ambassador for Ritz Carlton developing golf relationships.
What of the monster money for the FedEx playoffs that kick off next month at Westchester, scene of the most important of his 11 PGA Tour titles? "There's no real payoff for the top players," he says. "What does it do for Tiger's Hall of Fame résumé?"