News
Muny roots suit Vidovic well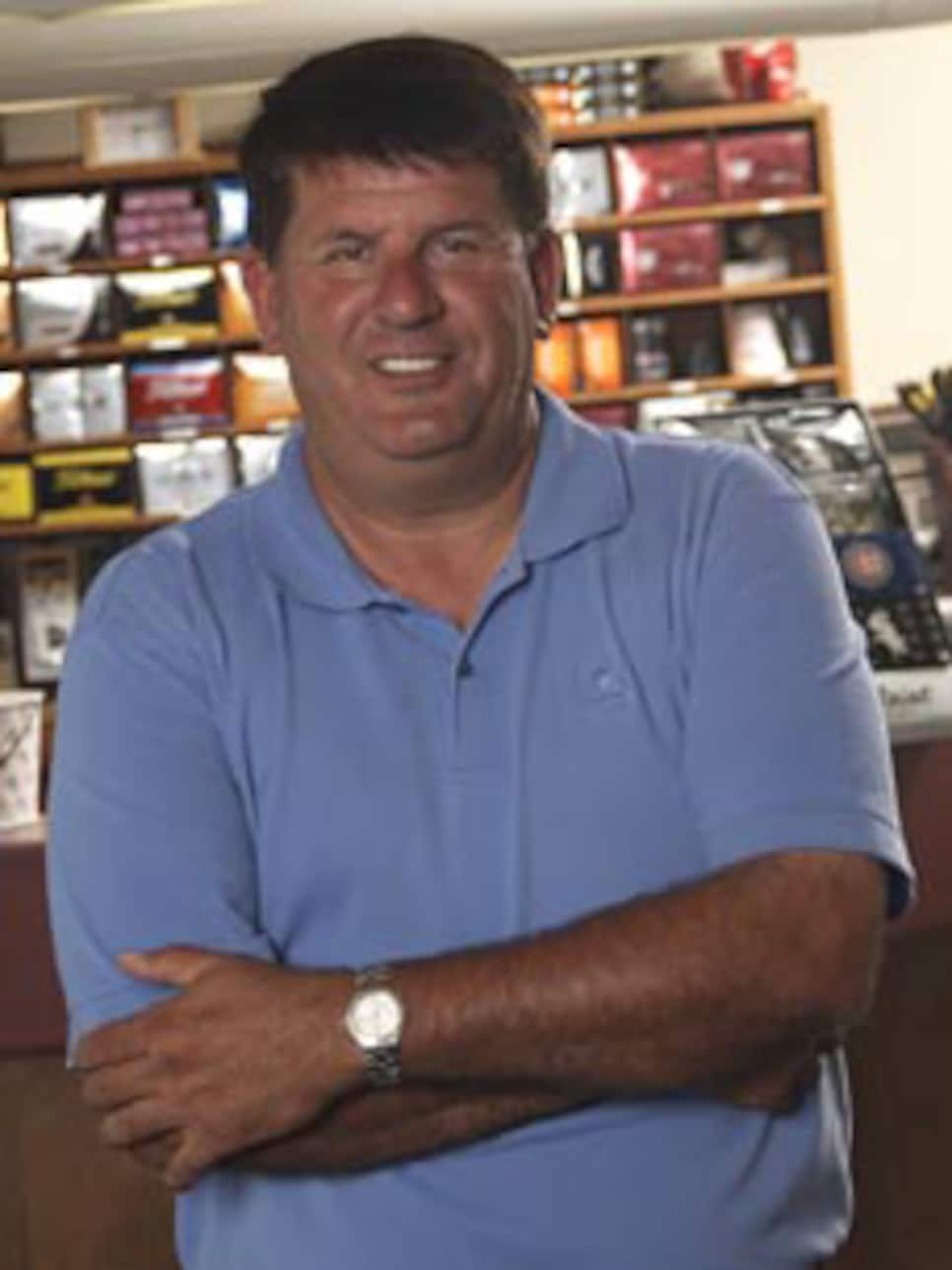 Fun is what Vidovic wants golfers to have at his public course outside Chicago.
To say the U.S. Amateur Public Links Championship shaped Jerry Vidovic into the person he is today would be an overstatement, but not a considerable one. When the ode to everyday golfers came to Cog Hill No. 4 in 1970, the then 13-year-old worked as a forecaddie, an experience that galvanized the Blue Island, Ill., native's already budding interest in golf. Aside from tracking wayward drives, he got the chance to watch his insurance-salesman father, Milo, play in the tournament and help claim the event's team championship for Chicago.
"It all seemed so exciting," Vidovic recalls. "Seeing him have that success, it sort of lit everything up for me."
The sensation felt familiar, then, when seven years later, as a rising senior at Illinois State, Vidovic rambled through the match-play field at Milwaukee's Brown Deer Park GC to the individual title with a 4-and-2 victory over Jeff Kern in the 36-hole final. Three decades removed from his performance, he is still the only Illinois golfer to win the USGA's fourth-oldest event.
Moreover, Vidovic's soft spot for public golf remains: The 50-year-old currently runs a municipal course in the same Chicago suburb he grew up in. Asked his job title at Meadows GC, where he has worked since its 1993 opening, and he notes: "That's the fun part. I'm the head pro. I'm the general manager. I spent two years as the superintendent. I don't mind being the bartender because I get to meet more people that way. I like wearing all the hats."
Key to his 1977 APL triumph, Vidovic contends, was little more than playing steady, consistent golf as others melted in the week's hot and humid conditions. Three up after the morning 18 in the final, Vidovic made 10 straight pars to open the afternoon session and keep Kern at bay.
Vidovic's feat (he was also co-medalist) was all the more impressive considering only days prior to the tournament he was rummaging through his dad's trunk to put together a set of clubs, since the hosels on his own irons were cracked. Among the replacement Wilson Staffs was a 7-iron that turned out to be invaluable.
"It became like my bionic club," he says. "Whatever I needed, it gave me. I could go up over trees. It could go 200 yards."
Returning to school that fall, Vidovic earned honorable mention All-American honors. He traveled to Bangor, Maine, in 1978 to defend his title but bowed out in the third round, his last significant amateur event before turning pro. Like many, though, Vidovic found the road to the PGA Tour had far more potholes than expected. He relied on "solid ball-striking and the ability to make some occasional putts" to win seven college events. Occasional proved too infrequent at the next level as he advanced to the finals of Q school only once.
By the mid-1980s, Vidovic began to try his hand at instruction, working with the John Jacobs Golf Schools before moving back to help start Meadows GC.
There's a mix of disappointment and frustration when Vidovic talks about the current state of public golf. "We've taken golf in the last 20 years from a recreational, fun experience to too much business," he says. "A lot of the courses feel like corporations or factories rather than golf courses."
To that end, the husband and father of two grown sons sees it as his responsibility to do whatever he can to make people's golf experience enjoyable.
"I love to go out on the course and tease the guys a little bit, ridicule their bad shots and compliment the good ones," Vidovic says. "It's about having fun. That's what golf should be all about."