News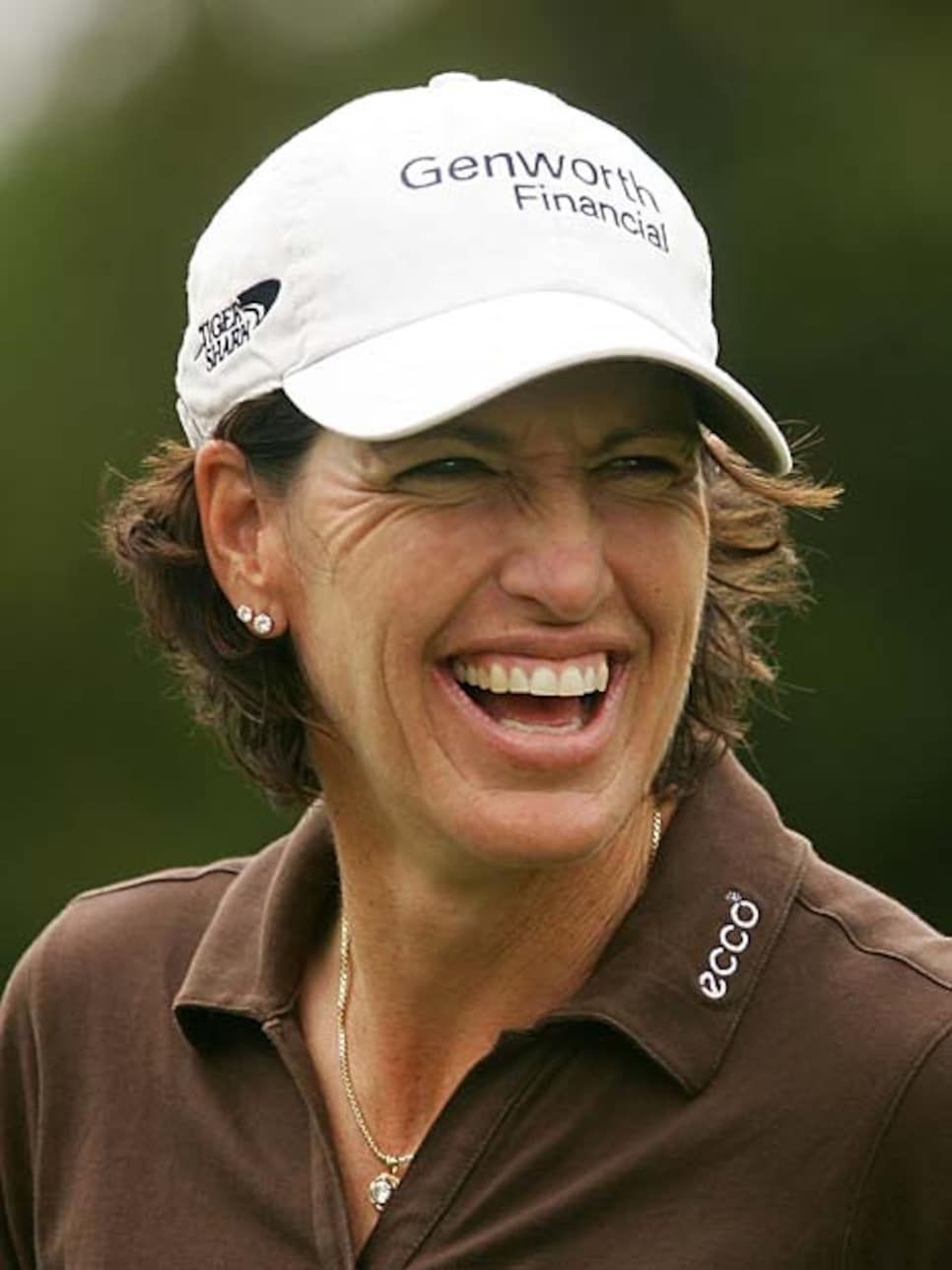 Sometimes you have to look back to understand the present. It's called perspective. Take Juli Inkster, for example. She has been through six LPGA commissioners—all but one in the tour's history. In her first full season, the total purse was $8 million—less than half what Michelle Wie made last year in endorsements alone, and one-seventh of this year's total purse. Everything Inkster (below) has she has earned: 31 victories, seven professional major championships, three U.S. Women's Amateur titles, two daughters and one husband. In an age when potential is rewarded ahead of performance, Inkster has always preferred cash and carry.
The LPGA needs to figure out how to bottle Inkster. Everyone should care as much as she did Sunday when she closed with a 75 at the Evian Masters and missed the playoff with Jeong Jang and winner Natalie Gulbis by one stroke, squandering an opportunity—and who knows how many more a 47-year-old will have—to become the oldest winner in tour history. Every player in every sport needs to see how, after three-putting her way to defeat, Inkster said: "I need time to cool off," walked away and returned 10 minutes later to answer the question of one lone reporter waiting for her. Class act.
Inkster is a San Francisco Giants fan, but I don't think even she would argue that Barry Bonds would ever behave that way. She is proof you can be both tough and human, you can be both competitive and compassionate. Inkster always teaches by example, and her example is to care, and it is to try. No one cares more about the LPGA than she does.
When speculation swirled about how being a father would affect Tiger Woods, it was difficult not to think about Inkster. She won 13 LPGA events including three majors from 1983-89, and then she and husband Brian had Hayley in 1990. Cori came along in 1994. From 1990 through 1996 Inkster won just two times. Then a really cool thing happened: The girls became old enough to understand what Mommy did.
Since '99, Inkster has won 15 events and four majors. She was a great player, had kids, came back and became a great player again. And, unlike Woods, she actually had the kids.
Inkster has been a vocal critic about the handling of Wie, mostly because she worries the best things aren't being done to advance her golf. When the USGA granted a special exemption to Wie into the 2004 U.S. Women's Open, Inkster said the USGA was doing her a disservice by denying her the valuable learning experience of having to qualify. Looking back, history seems to indicate she was right.
Still, Inkster is a mom and when she was paired with Wie Friday at the Evian Masters, Inkster gave Wie her home phone number. Inkster lives near Stanford, where Wie starts college in September. She told Michelle if she ever needs help or has any questions to call her since she is close by.
You see, Inkster has a daughter Wie's age. She knows what it's like to worry about children. And Inkster made sure Wie's parents know she is there for their daughter. Inkster comes from that time when performance was what paid off, not potential. And Juli Inkster always comes through.