News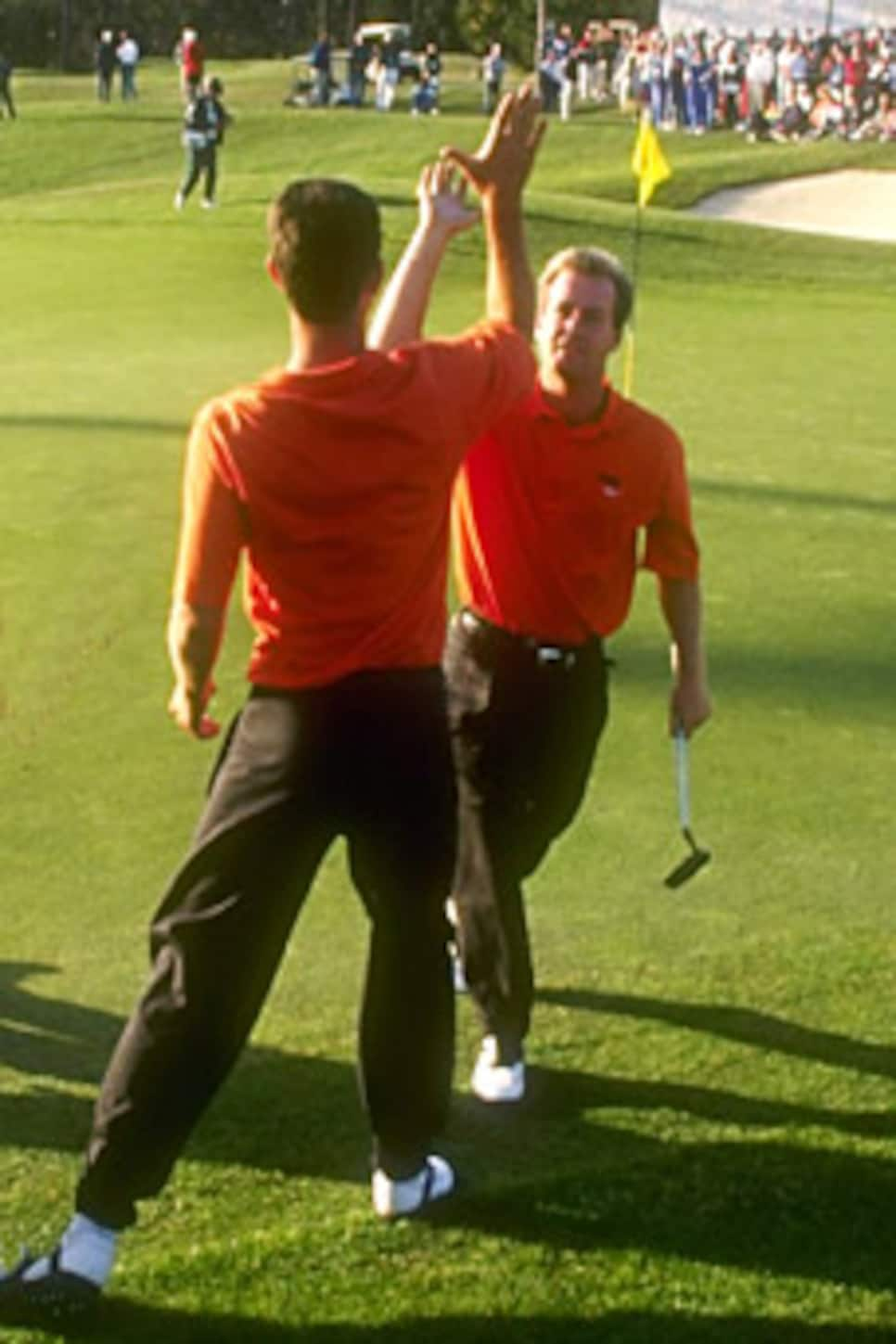 Big changes may be coming to the NCAA D-1 tournament.
College golf fans might ask, if the NCAA Championship isn't broken, why try fixing it? Such logic misses the point, say members of the Division I men's golf committee who, since crowning Stanford NCAA champions last June, have been exploring various ideas that could result in the biggest change to the college postseason in decades. The group's premise has been simple: The tournament may not be broken, but it can get better.
At a Golf Coaches' Association of America town-hall meeting during last week's U.S. Junior, NCAA associate director of championships Donnie Wagner outlined two proposals being sent to the Championships Cabinet for review at its next meeting in September, with a third likely soon to follow. The first bumps D-I regional sites from three to six. The second calls for the NCAA individual winner to be determined after 54 holes.
The former is a matter of logistics. With 27 teams currently at each regional, finishing 54 holes in three days is problematic if bad weather arrives. Spreading the teams to six venues solves that.
The latter stems from Jamie Lovemark's individual victory two months ago. The USC freshman made the 54-hole cut (which eliminated all but six players on teams not competing in the final round) by one stroke, then shot a closing 64 to win. Three other players one shot back of Lovemark, and four off the lead, didn't get a chance to play for the title.
Coaches unanimously supported the added regional sites but were mixed on changing the individual competition. A straw vote showed 32 against and 27 in favor. (If approved by the NCAA, it would go in place next spring.)
The third proposal, still under review, would change the team-competition format beginning in 2009. Drafted by the GCAA's National Advisory Board, it calls for 30 teams to play 54 holes at nationals with eight then advancing to a medal/ match play competition to determine a winner.
With the plan getting positive reviews from coaches last week, Wagner told Golf World the golf committee likely will approve it during a Aug. 6 conference call, then send it to the Championships Cabinet with the others.