News
Player of the Decade: Jack Nicklaus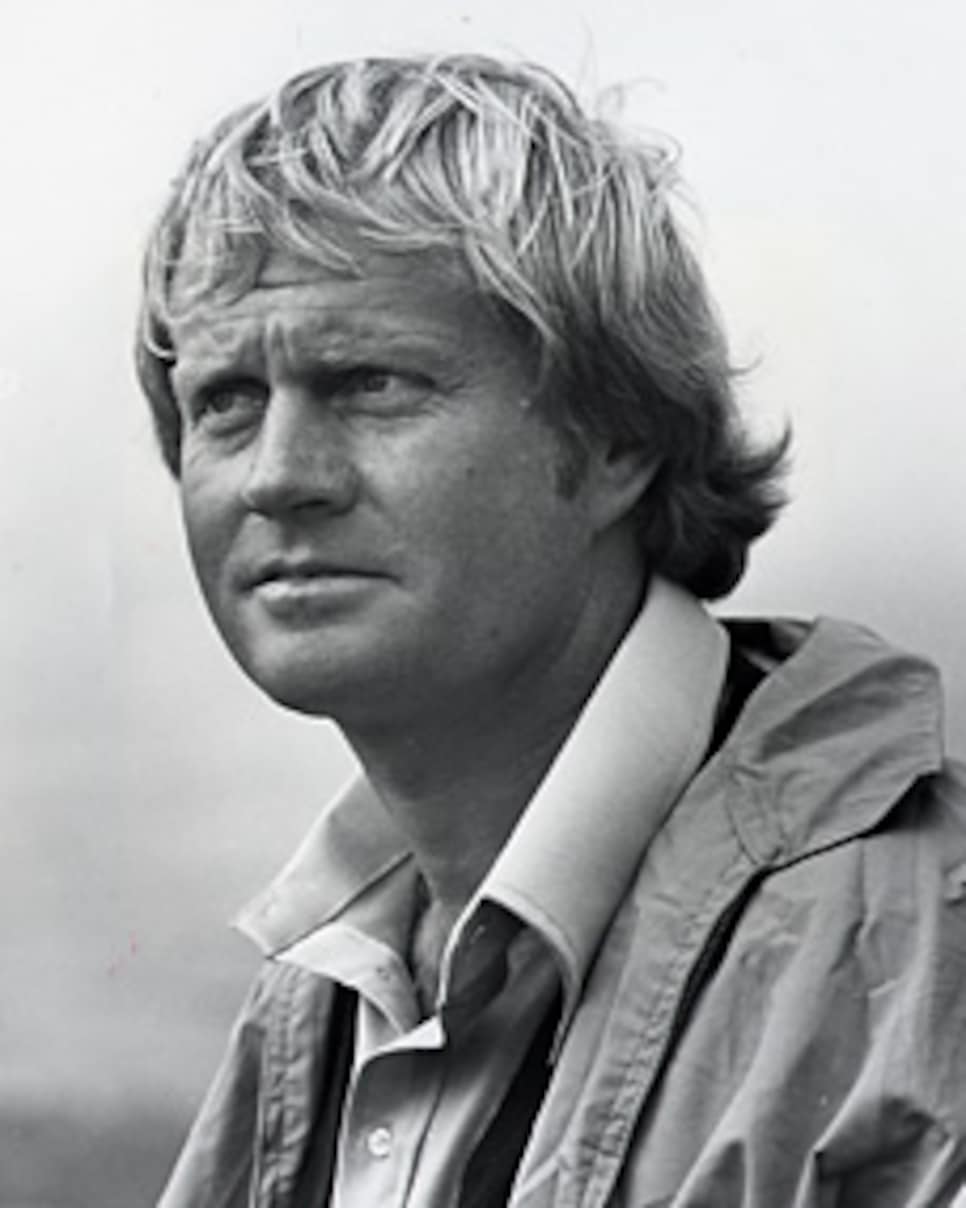 Jack Nicklaus was the golden-blond standard of the sport for decades, an enduring barometer of success for those trying to beat him and anyone dreaming to emulate him. His 73 PGA Tour victories (and 18 professional majors) occurred in a 25-year period, from 1962-86, yet it was during the heart of his heyday that the beams of his legend were forged.
The inevitability of Nicklaus being in the chase on the back nine Sunday was at its zenith from 1971-73. He won 19 of the 55 tournaments he entered, finishing in the top 10 an astounding 45 times--a three-year percentage of consistency that even Tiger Woods, for all his greatness, has yet to surpass.
He made hitting a 1-iron, the killer calculus class of golf, look easy. Holing the right putt at a tight time, which could turn others into Jell-O, came naturally, too. His sturdy and upright swing ­afforded great escapes from nettlesome rough that swallowed up the dreams of the less talented. The tougher the course, the better he liked it.
Nicklaus loitered on so many leader boards because he never mailed it in, guarding strokes in the miserly way of a desert traveler on his last canteen of water. Playing a 3-wood safely into the fairway or a mid-iron to the smart side of the green netted plenty of titles for Nicklaus, who knew many of his foes would be suffocated by the pressure that seemed only to sharpen his skills, particularly in the big occasions that he coveted most. When the heat was on, the old basketball player wanted the ball.
After completing the Grand Slam of major championships in 1966, 26-year-old Jack Nicklaus decided to dabble in course design as a sidelight. Impressed by a few unusual designs of obscure architect Pete Dye (a former insurance salesman), Nicklaus invited Dye to join him in a project on Hilton Head Island. The result was Harbour Town GL, which debuted as a tour stop on Thanksgiving weekend of 1969, with Arnold Palmer winning. Its architecture was the antithesis of Robert Trent Jones, mainly because Dye felt if he were going to make any impact, he would have to do the opposite of Jones. So he created a shortish course with narrow fairways and small greens at ground level. He built both tiny pot bunkers and huge "waste areas" of sand, and edged water hazards with vertical rows of railroad ties. In 1971 Harbour Town jumped onto Golf Digest's America's 100 Greatest Golf Courses in the top 10. Nicklaus and Dye worked on only a few other projects together before departing as friends. Jack then collaborated with architect/landplanner Desmond Muirhead on his hometown ode to Augusta National, Muirfield Village, which started hosting the PGA Tour's Memorial in 1976. Jack's first solo design was Glen Abbey GC near Toronto. In 1977 it became the long-running host of the Canadian Open. *--Ron Whitten*
1968--Billy Casper is the first PGA Tour player to win more than $200,000 in one year.
1969--JoAnne Carner wins the Burdine's Invitational, becoming the last amateur to win an LPGA event.
1970--Tony Jacklin becomes the first Englishman to win the U.S. Open in 50 years.
1971--Lee Trevino wins year-end achievement awards from The Associated Press, Sports Illustrated and the Sporting News.
1972--Carolyn Cudone wins her fifth consecutive USGA Senior Women's Amateur.
1973--Johnny Miller shoots the first 63 in a major in the final round of the U.S. Open at Oakmont CC.
1974--The Tournament Players Championship debuts with Jack Nicklaus winning at Atlanta CC.
1975--Amy Alcott, 19, wins the Orange Blossom Classic, the first teen to win a multi-round LPGA event.
1976--Judy Rankin is the first woman to surpass $100,000 in one season.