The Loop
GW Monday: Tiger's testy TV interview
If Tiger Woods ever wonders why his Q-rating for likability ranks below disgraced NFL quarterback Michael Vick, he can always cue up the tape of Sunday's post-round interview with CBS's Bill Macatee.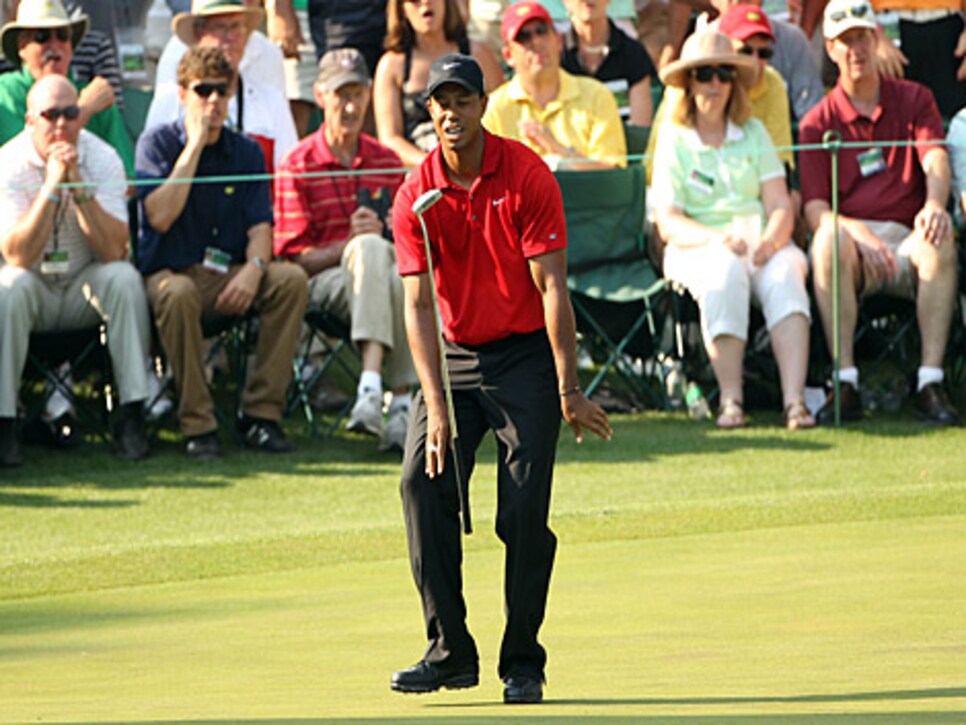 Woods has squandered opportunities to win back fans in his post-round remarks. Photo by Getty Images
Even after a thrilling final-round 67 that answered critics in resounding fashion, Woods wiped out any good vibes with clipped answers and a smug detachment that contrasted starkly with the gracious post-round interviews of Geoff Ogilvy, Luke Donald, Jason Day, Adam Scott and most of all, the 21-year-old Rory McIlroy, who shot 80 and would have been well within his rights to abstain from talking.
First, Macatee teed Tiger up with a softball question about his great final-round play. Tiger: "Well, we'll see. Right now I'm one back, and we'll see what Adam does." Fair enough: He still had a chance to win and didn't want to get ahead of himself. Then Macatee asked Tiger if he felt like he was "back." Another easy question. Tiger: "Yeah, I'm one back. We'll see what happens."
Finally, Macatee asked where he planned to wait out the conclusion. "I'm going to go eat, I'm starving." Woods is an intense guy, of course -- we get it. But so are the rest of the men trying to win the Masters, and they manage to be civil -- engaging, even -- when talking to TV interviewers after their rounds.
Woods would do well to try and follow their example. The golfing public would eat it up.