The Loop
It's a 'major' day at Seminole GC
**Rickie Fowler warmed up for his title defense of one of club golf's major championships by finishing T-13 in the Honda Classic yesterday. Today he will be at the Seminole GC pro-member with partner Buddy Marucci in hopes of getting his name on the locker room wall a third consecutive time.
"It's the first major of the year, so I'm playing to win," Fowler said half-kidding at PGA National. "It's cool to walk in there and have your name permanently on the board."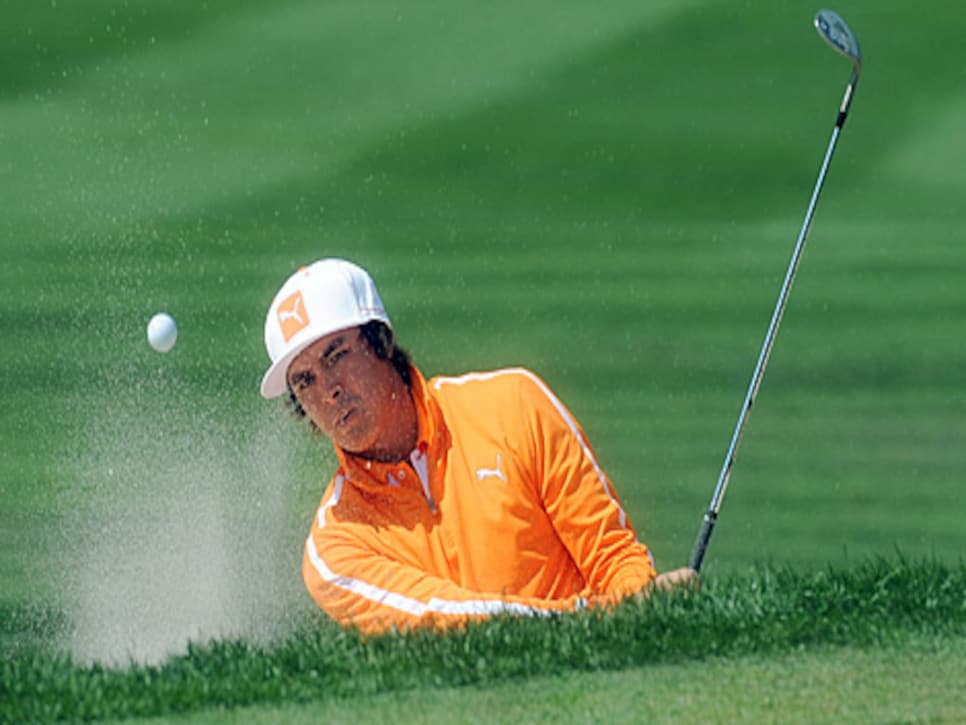 In the northeast corner of the Seminole locker room is a piece of mahogany with names that date to 1937. Ben Hogan, Byron Nelson, Jimmy Demaret and Arnold Palmer won this event, as did Bing Crosby, with Gardner Dickinson as his partner. As Lee Westwood said hitting putts before the third round of the Honda, "Everybody wants their name on the board for the Seminole Pro-Member. It's a Who's Who."
The name on the wall is just part of what this is all about. "The tradition, the history, the people there -- it's such a good vibe," said Graeme McDowell. "The first year I played there, I don't think could conceive the magnitude of it, when you see Nicklaus, and Palmer and all these legends of the game, plus having the mystique of Hogan kind of just there. There are just so many good people, obviously powerful people, but that's [secondary]. It's just such a phenomenal golf course."
First off in the cold at 7:30 a.m. are the South African major championship winners (and Palm Beach Gardens residents) Louis Oosthuizen and Charl Schwartzel. Ray Floyd, the club's only touring pro member, has an afternoon time with Alfy Fanjul, the sugar magnate. Palmer is on the tee at 9:30 with outgoing club president Tim Neher, who reinvented this event in 2004 (reviving the Seminole Amateur-Professional that attracted tour players from 1937 to 1961).
Paired with Fowler and Marucci are four-time club champion Kelly Miller and Sony Open winner Russell Henley. Jay Haas is playing in the same pairing as his son, Bill Haas. Adam Scott is with his mentor, Greg Norman. There are two Harmons in the field, Butch and Craig; their father Claude was the club's pro from 1945-1957, and holder of the course record (60).
There are some players -- like Haas, Scott, Zach Johnson, Bo Van Pelt, Nick Watney and Matt Kuchar -- who didn't play the Honda but are playing the Pro-Member on their way to Doral for the WGC-Cadillac Invitational. On that list is Luke Donald, who lives at The Bear's Club in Jupiter and plays the Pro-Member with fellow Northwestern alum Eric Gleacher.
This is not for charity or a corporate sponsor. This is about playing a Donald Ross masterpiece along the Atlantic, and as McDowell alluded, having the Seminole experience. Ernie Els, who plays with Johann Rupert, once traveled overnight in 2005 after a victory in Dubai and walked through the locker room doors at The 'Nole in time for his afternoon tee time. Els and Rupert won low net in '04.
"It's such a great day of golf at a place that is all about golf," said retired Deutsche Bank CEO Seth Waugh, who will be playing with Justin Rose. "I was asking Davis Love III about his neck [surgery], and he said, 'The only bummer is I'll miss two majors, the Seminole Pro-Member and the Masters.'"