The Loop
GW Monday: Couples faces tough decision
From the September 19 edition of Golf World Monday: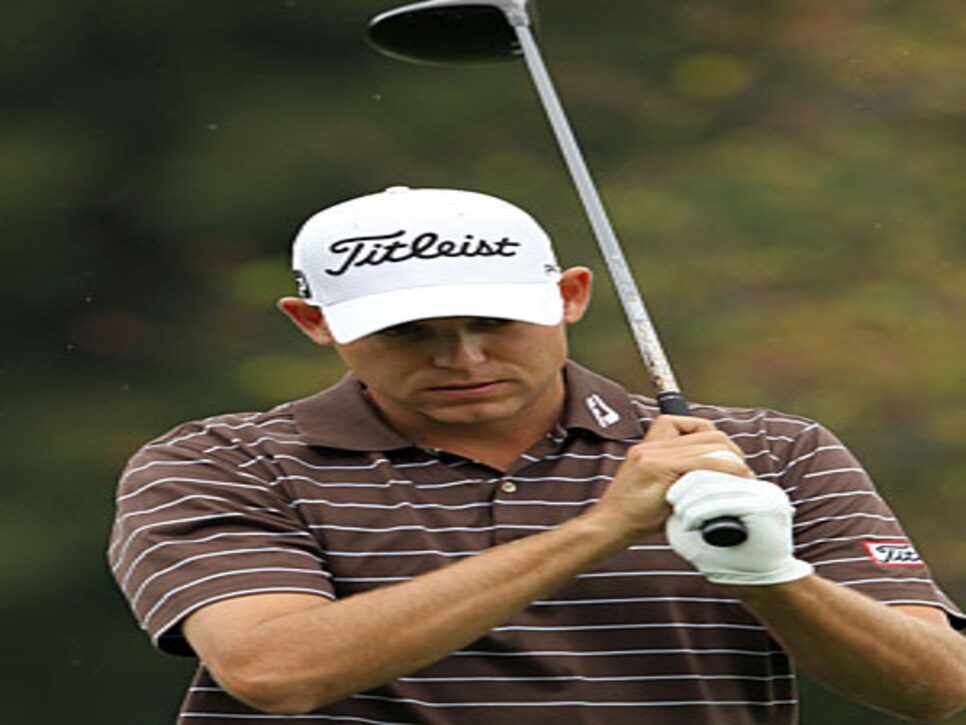 Call this edition of the U.S. Presidents Cup team golf's version of the Big Ten, with Tiger Woods thrown in as Penn State. The 10 automatic berths based on points were determined Sunday with the results of the BMW Championship, and veteran Jim Furyk retained the 10th spot -- or maybe it was the 11th since captain Fred Couples weeks ago committed one of his two wild-card selections to Woods.
This is a veteran team, with only Webb Simpson and Nick Watney void of experience in either the Presidents Cup or Ryder Cup. Phil Mickelson keeps his streak alive of appearing in every edition dating to 1994. David Toms returns for the first time since 2007.
Now it's up to Couples to select one more guy, and that's no easy choice with Brandt Snedeker and Bill Haas (left) the next two on the points list. Snedeker has a win at Heritage. Haas has six top-10s, including a pair of playoff losses -- oh, and his father, Jay, is the assistant captain.
If Couples needs more input, Furyk offers some. "I'd really like to see Billy Haas make the team. It would really be a neat story, and they're a wonderful family, so I really do wish him the best." Maybe it comes down to a one-week audition; both Snedeker and Bill Haas are in this week's Tour Championship.
(Photo: Jamie Squire/Getty Images)