The Loop
GW Monday: Bittersweet start to Kono's pro career
Of the 20 golfers who earned full LPGA status at last week's Qualifying School, Stephanie Kono is likely the only one disappointed about it.
The UCLA senior simply wanted a Futures Tour card so she could play there after finishing college this spring. Had she been told correctly before the final stage that she had achieved that just by advancing to the five-day final -- instead of after the start of the competition -- Kono said she wouldn't have bothered to come to LPGA International.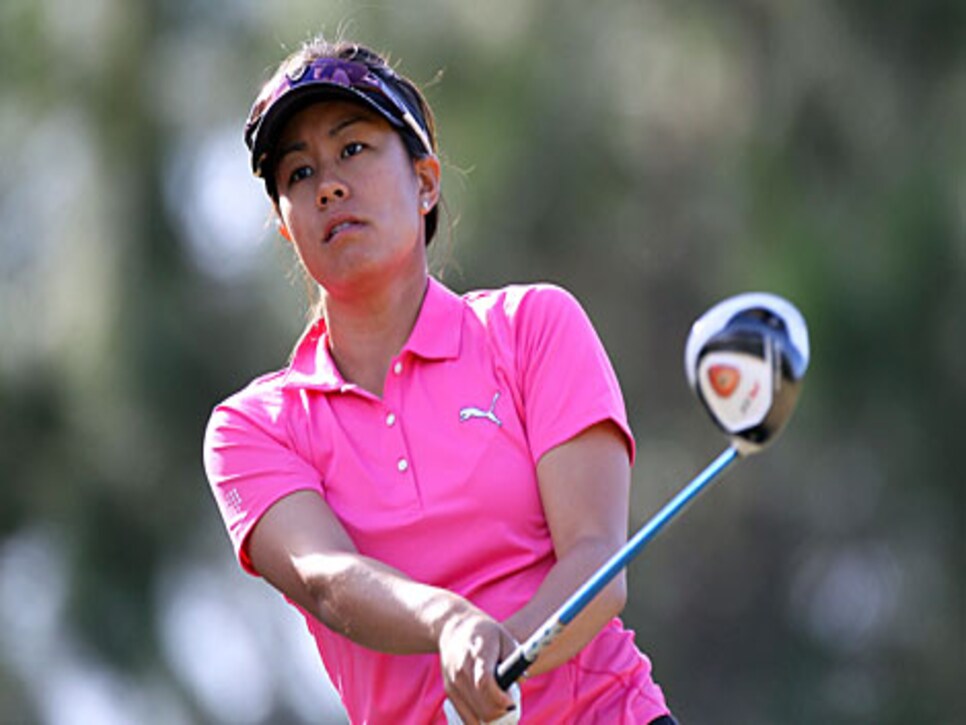 Photo by Sam Greenwood/Getty Images
But when she and Bruins' coach Carrie Forsyth separately talked to tour officials last month, each was mistakenly informed Kono needed to play in Daytona Beach. So Kono played, and played well, finishing T-9.
Since you can't defer an LPGA card, or use it as an amateur, Kono had to call Forsyth Sunday to tearfully tell her she was cutting her college career short. Forsyth understood (you can't pass on playing in the big leagues) even though it hurts UCLA's chances of repeating as NCAA champs.
Still, why did the LPGA have to be so rigid with its protocol? Given their role in the mix-up, officials could have made an exception for Kono and let her join the tour after her college season. Kono certainly has a bright future as a pro. Too bad it starts under such bittersweet circumstances.
Follow on Twitter: [@GWcampusinsider
](http://twitter.com/GWcampusinsider)