Gustafson continues stellar play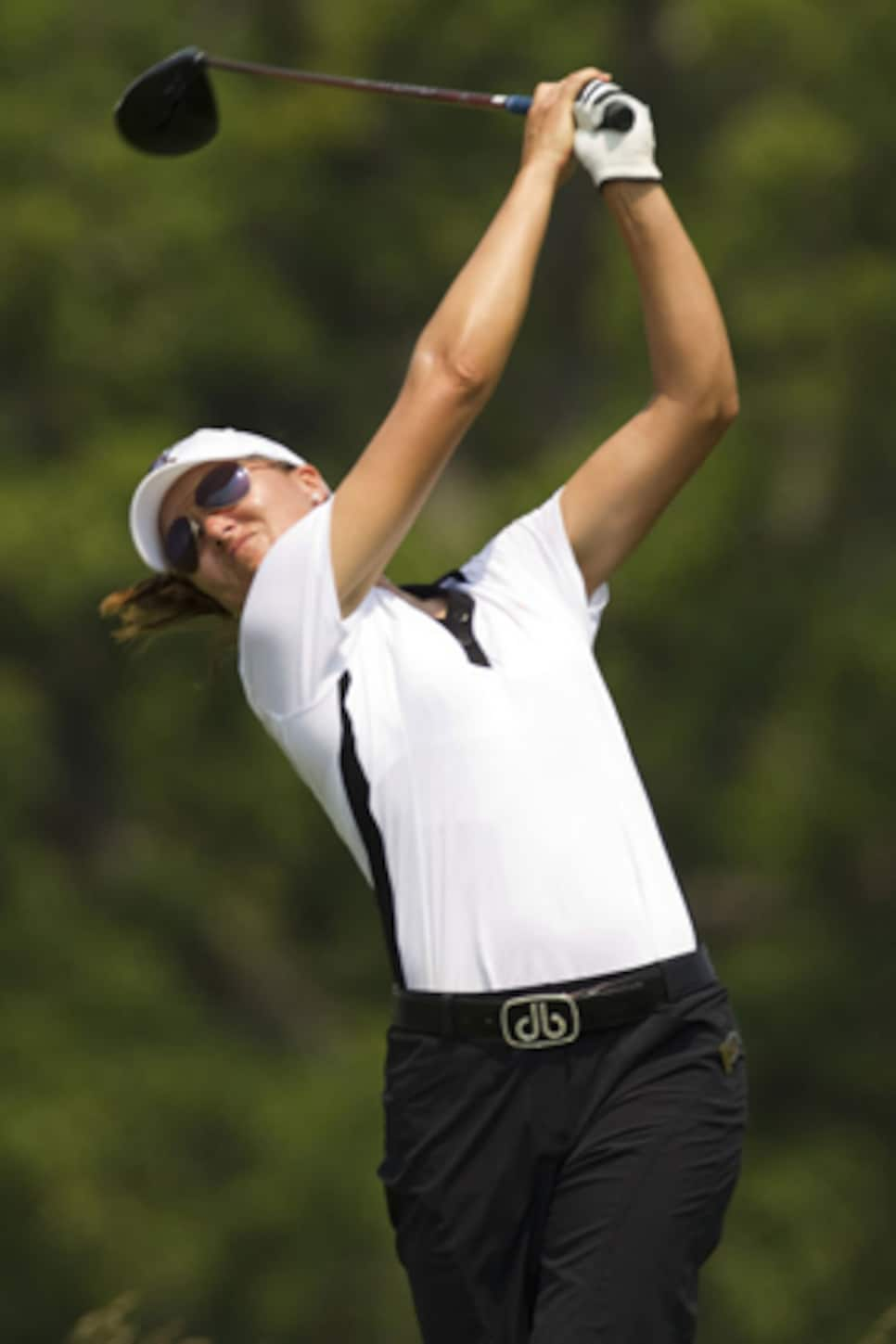 As Mike Davis told us, the softer greens today will make the course play easier (more than two inches of rain fell overnight), and Gustafson's power of the tee means she won't be affected by softer fairways. Gustafson also has an affinity for old-style golf courses (such as Oakmont), saying that Newport C.C. in Rhode Island, where they played the 2006 U.S. Women's Open, is her favorite course of all.
Alas, I'd like to reiterate what Ron Sirak just told me: even when Oakmont plays easy, it's hard.
(Photo provided by the USGA)