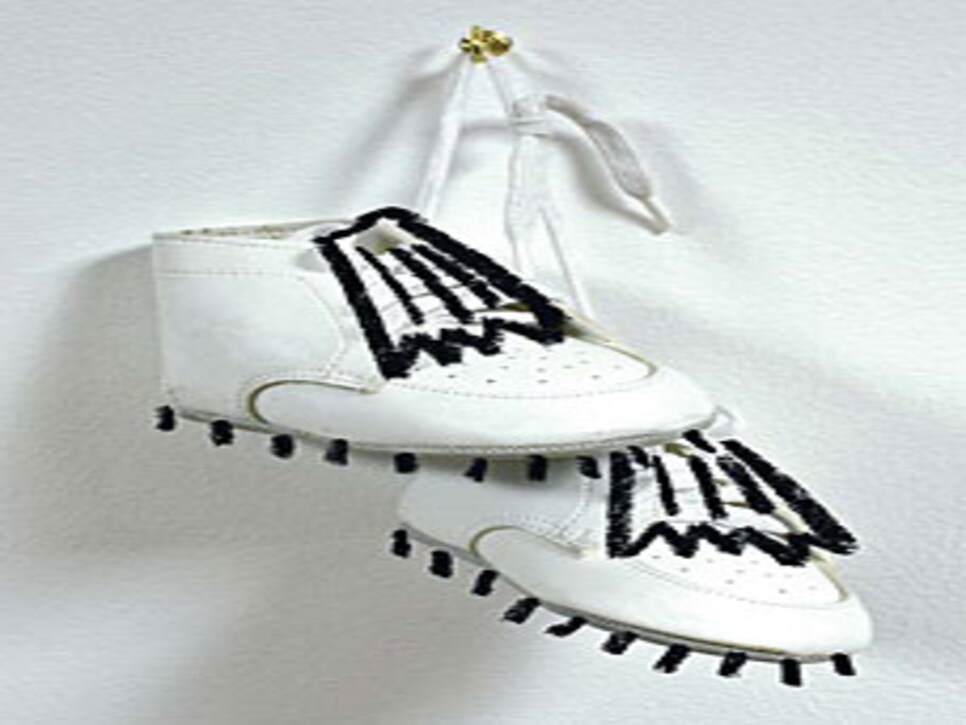 Q:__ Some pro sports have minimum-age rules in place. Should the PGA Tour have such a rule, too?____* -- Daniel Abbey, Montreal*__
A: In team sports, especially those involving physical contact, the argument for age limits is that they protect vulnerable young bodies, minds and careers from getting irreparably trampled. Limits vary, but the major leagues are all adults-only, with the NFL rule being the most restrictive: You must be three years removed from high school to get drafted, an un-American provision that sits somewhat uncomfortably in the free-market meritocracy that is professional sports.
To be a PGA Tour member you must be 18 (also true for the LPGA Tour, though exceptions have been made), but there is no age restriction for playing in tour events. If someone is good enough to play, The Golf Guru sees no reason why that person shouldn't, whatever the age. The youngest person ever to tee it up on the PGA Tour--at just 14 years, two months and 29 days, in the 2004 Sony Open in Hawaii--was Michelle Wie. Her tale is a cautionary one; subsequent events suggest that the too-much, too-soon glare of the spotlight from repeatedly trying and failing to perform in men's tour events did her no favors. Contemporaries who served more suitable, age-appropriate apprenticeships, by playing lots of junior and amateur golf, have surpassed her. Morgan Pressel of the United States (21), Inbee Park of Korea (21) and Yani Tseng of Taiwan (20), for example, have all won major championships on the LPGA Tour. At the time of writing, Wie, now 19, has not won anything since the 2003 Women's Amateur Public Links, which is also the only golf tournament she has ever won outside of Hawaii.
Life is not a race. Or at least, if it is, it's an extremely long one, where the tortoises who work hard for the prize tend to do better than the hares who think they are simply entitled to it.
Q:__ At our club, there's a debate over the correct way to ask who is away--whose turn it is to putt--on the green. Is it "You or me?" or "You or I?" And what's the correct reply: Is it "It's me" or "It's I"?__
A: I want to join your club. How splendid to sojourn at the 19th hole discussing nominative and objective pronouns, no doubt between bouts of solving algebra equations, doing crosswords in Latin and quoting Chaucer. Grammarians have been arguing about the I/me conundrum probably ever since Sir Richard Steele shocked British society by using the colloquial "me" in The Spectator, back in 1712, with the line "It is not me you are in love with."
On the greens, the fact is that technically, it would be proper for player A to say "You or I?" to player B, and for player B, assuming he or she is farther from the hole, to respond formally, "It's I." But that just sounds silly and pompous. If in doubt, go with the me, methinks.
If so--whether literally, metaphorically, physically, emotionally, spiritually-- please send us a brief note describing how, with your contact details, to golfsavedmylife@golfdigest.com.
[Ljava.lang.String;@2365b488
John Benson of England was such a fan of Seve Ballesteros in the 1980s that he named his son after him. Seve Benson was a scratch golfer at 16, and today, at 22, is playing on the European tour. . . .
The lavish "Flower of the East" development on the island of Kish in Iran--set to include the "absolutely top-notch" Falling Waters Golf Club--is on hold "due to the global meltdown and the economic situation," according to Cristina Ganea of architects Harradine Golf. . . . Antasari Azhar, chairman of Indonesia's Corruption Eradication Commission, has been arrested for his alleged role in the murder of businessman Nasruddin Zulkarnaen, gunned down at a golf club in March. A love triangle involving a female caddie, Rhani Juliani, is reportedly a possible motive.