News
Think Young, Play Hard: Tianlang Guan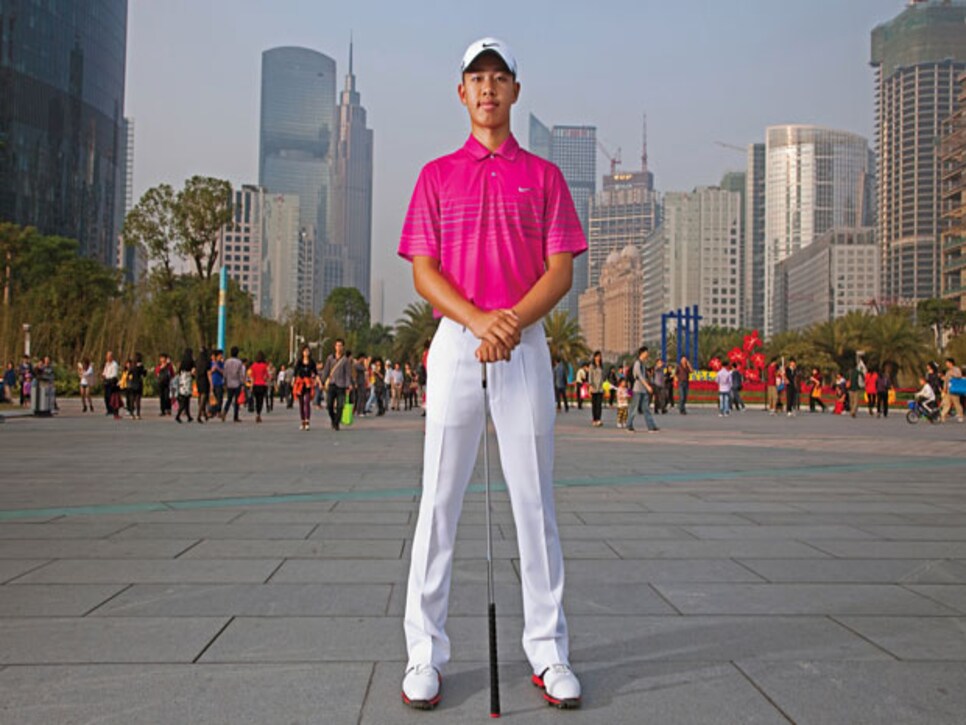 Photographed in Guangzhou, China, Dec. 15, 2012.
ON QUALIFYING FOR THIS YEAR'S MASTERS (HE'LL BE 14 AND SIX MONTHS WHEN HE TEES OFF)
I set a target to get the ticket for the Masters by winning the Asia-Pacific Amateur Championship. I thought I'd have a probability of one-third to win—I knew my opponents. Maybe it's a surprise for you, but for me, it was my expectation.
I think I have a chance to make the cut. I beat Hideki Matsuyama in Thailand, and he's made the cut twice. However, making the cut is not my target. I'm more concerned about what I'll show the world. I like the proverb, "Man proposes, God disposes."
My driving distance is about 240 to 250 yards. I know that's not enough at Augusta, especially on some long par-4 holes like Nos. 9,10, 11. But it's OK. Can't reach the green? I'm accustomed to that. I play best from 40 to 50 yards.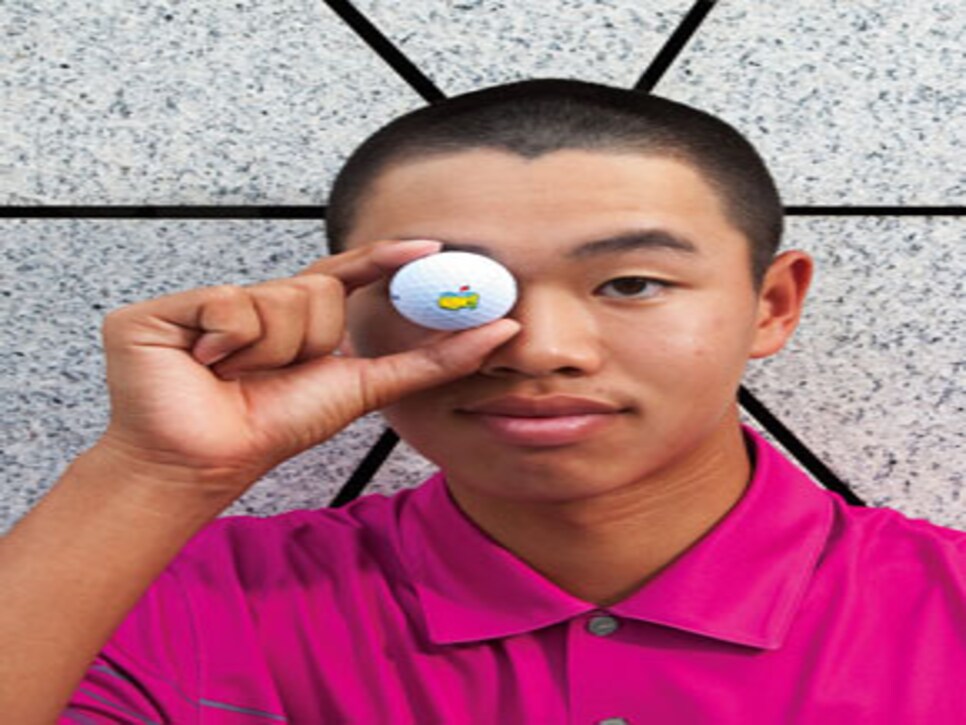 There's no reason to make [anchoring] illegal. I switched to a long putter last May, and I played well with a normal one before. I don't intend to switch back soon. The new rule won't take effect until 2016.
I once studied drawing, penmanship, even tae kwon do. But golf is the thing I wasn't sick of.
I go to the West Coast of the United States every year. I often share the experiences with my classmates. I told them, "The juniors like us leave school for home at 2 p.m." You know, in Guangzhou, the classes in junior middle school are over after 5 p.m., even 6 p.m. So that's enviable!
ON WHOM HE'D LIKE TO TEE IT UP WITH
I like basketball and play it with classmates. Kobe Bryant's my favorite player. If I can play a round with him, it would be perfect.
ON HIS IMPRESSIONS OF AMERICA
I've been to L.A., Disneyland, surfing in San Diego—that was great. I've never been to the Northeast, the original part of the country. I'd like to visit there if I have the chance.
I like Cantonese most, but I'm not so picky. I also have American foods when I stay in the U.S.—hamburger for lunch and beef for supper. I have no problem without Chinese cuisine.
ON WHAT HE WILL DO WHEN HE GETS TO AUGUSTA
I don't know too much about Augusta town. Maybe I can take a visit around this April. When I get to the course, I'd like to go to the Crow's Nest first. It's famous, and I know I'll stay there during the week. I'm eager to know what it looks like.
—Interviewed by Zhanhong Ling, Golf Digest China