BMW
Michael Greller tries, and fails, to talk Jordan Spieth out of hero shot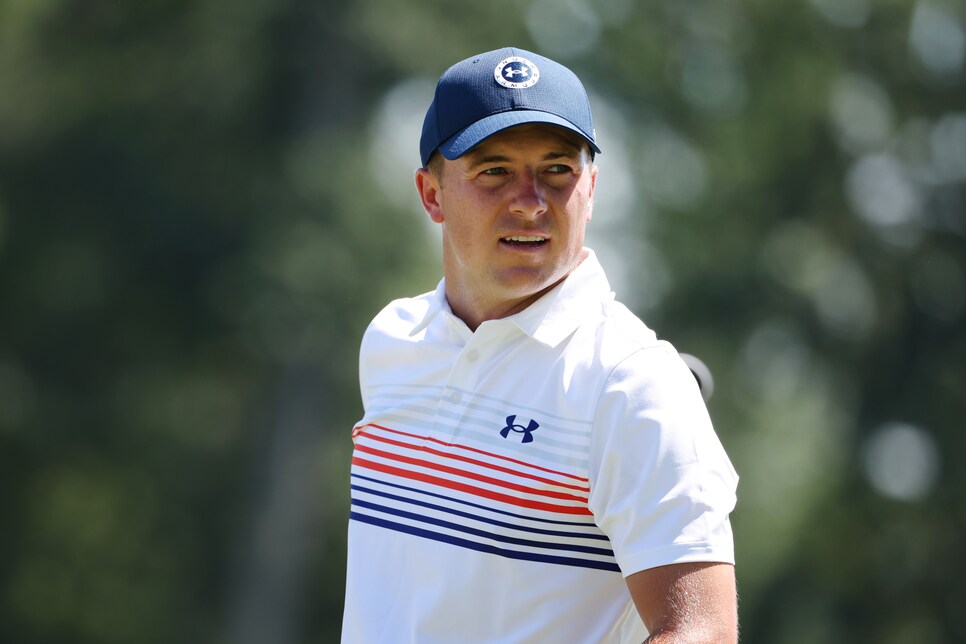 WILMINGTON, Del. — Well, Michael Greller tried.

The longtime caddie and confidante of Jordan Spieth attempted to talk his man out of a risky approach shot from a bunker at Wilmington Country Club's par-4 fifth. Spieth was nine under in the BMW Championship at the time and just one back of the then-leader Xander Schauffle. Spieth was also coming off back-to-back birdies, so clearly the man was feeling himself.
Still, Greller wanted Spieth to play it safe, with microphones picking up the following:
Greller: "I don't think …"
Spieth: "I actually think I can do it. The downside is almost the same."
Spieth: "This one's on me."
Unfortunately, Spieth fatted his ball something fierce, with his approach finding the middle of a greenside pond.
Spieth would walk away with double, and though he bounced back on the next hole with birdie he followed with consecutive bogeys to fall four shots back of Schauffele as he neared the turn.
In short, always listen to your caddie.