The Loop
Greg Norman survives scary landing in private jet
Greg Norman made a dramatic entrance at the Omega European Masters on Tuesday when the nose landing gear in his private jet malfunctioned upon landing at Geneva Airport in Switzerland, shutting down a runway for 30 minutes. "We were going 60, 70, 80 knots, the wheel went 90 degrees, the nose started kangarooing and stuff in the cabin was going everywhere," Norman said after his practice round at Crans-sur-Sierre. "All the cabinets in the galley came out. The shaking was pretty violent. Nobody knew what was going on."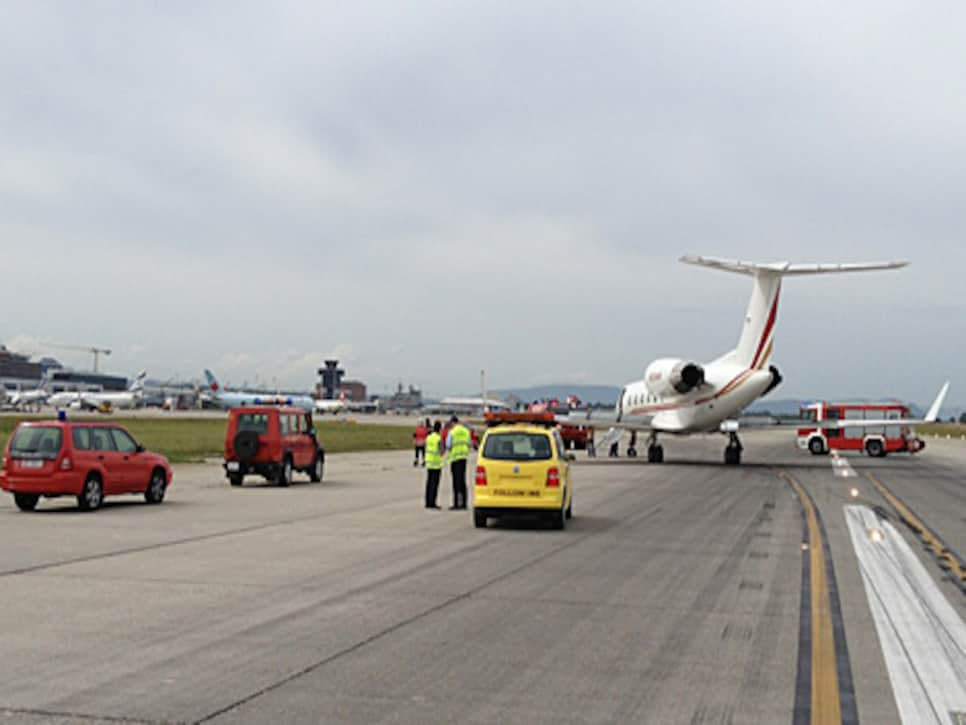 Norman's wife Kiki, son Greg, and business manager, Bart Collins, were on the G-4. He credited the work of pilot Gary Marcinkowski for bringing the plane to a safe stop at 11:30 am. Since going to private air travel 22 years ago, Norman has averaged between 450-600 hours a year. He's had scarier experiences, from his wing being hit by lightning, to an engine blowing on takeoff.
This one he could laugh about afterward. "Always an adventure and good stories with me, boys," Norman said in a text that accompanied the above photo of his plane.