News
Greg Norman shares photos from hospital on Christmas announcing he has COVID-19 symptoms; son Greg Jr. and fiancée test positive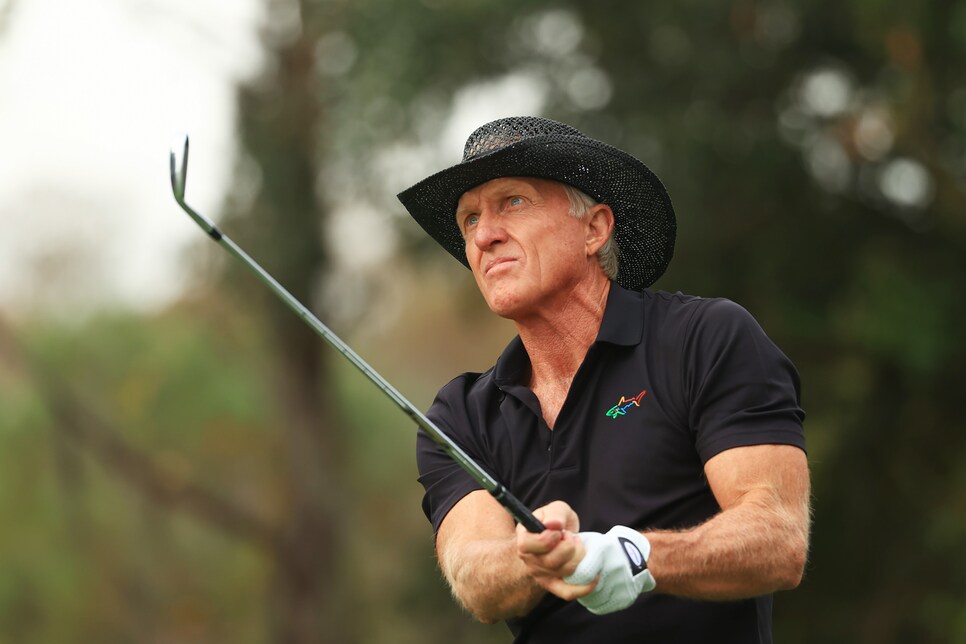 Greg Norman posted on Instagram photos of himself in a hospital after experiencing COVID-19 symptoms.
Norman, 65, shared the news Friday with a series of images, stating "This sums it all up. My Christmas Day."
"On behalf of millions, **** Covid," Norman wrote. "Let's get this [stuff] behind us never to experience it again."
Norman had posted a message on Christmas Eve that he was in self-quarantine after exhibiting "mild symptoms," although he noted his doctor had told him a test earlier in the week was negative.
Also on Christmas Day, Norman's son, Greg Norman Jr., announced on Instagram that he and his fiancée had tested positive for COVID-19. "Michelle got it hard. 4 days of fever, body aches, migraine headaches. I maybe had a slight headache. Really nothing."
Two weeks ago Norman hosted two dozen professional players at his QBE Shootout, a team event that is an unofficial tournament on the PGA Tour. The Shootout supports CureSearch for Children's Cancer, raising more than $14 million for the charity and other foundations since it began in 1989. Norman then played in last week's PNC Championship with Greg Jr.
Norman owns 88 worldwide wins, including two Open Championship victories. He spent 331 weeks as the World No. 1, a feat surpassed only by Tiger Woods, and was elected into the World Golf Hall of Fame in 2001.