Television
Director of 'The Last Dance' will examine the career of Greg Norman in upcoming ESPN '30 for 30'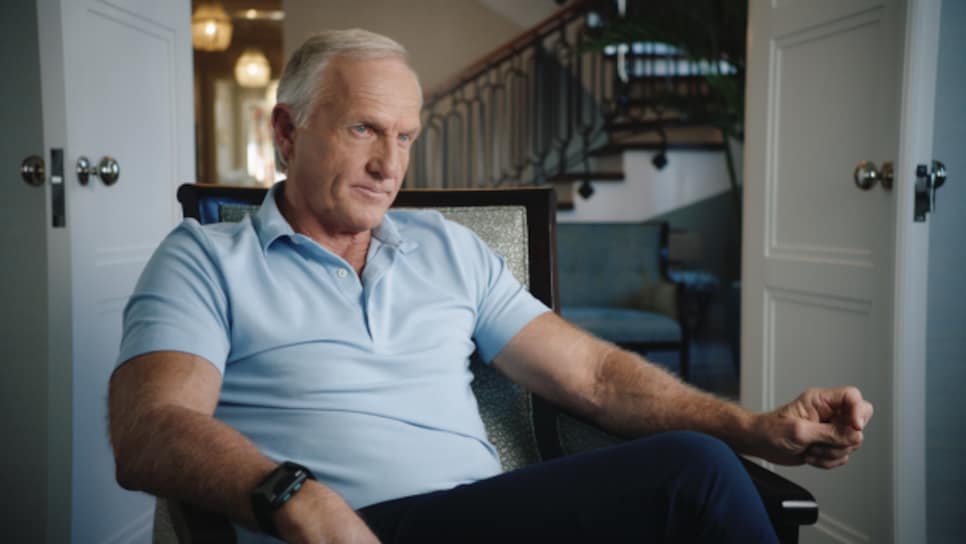 If the Saudi golf league controversy has proven anything, it's that Greg Norman is and will remain one of the most complicated figures in golf history. He's also the exact type of controversial subject who often makes for a great documentary.
Good news: that's precisely what golf fans will get this April, when ESPN Films debuts a new "30 for 30" episode titled "Shark," which will examine the legendary career of Norman and how it was shaped by his stunning Sunday collapse at the 1996 Masters.
Even better news: "Shark" was co-directed by Jason Hehir, who also directed the wildly popular "The Last Dance" 10-part documentary on Michael Jordan and the Chicago Bulls dynasty. Hehir also directed equally popular "30 for 30" project "The Fab Five," which chronicled the story of the 1990s Michigan Wolverines basketball team through the eyes of its five star recruits, Juwan Howard, Jalen Rose, Chris Webber, Jimmy King and Ray Jackson.
According to ESPN, in the "Shark" documentary Norman returns to Augusta to relive his most infamous career moment. Norman only played in the Masters seven more times after 1996, coming close to winning again in 1999 (Norman finished solo third) but failing to crack the top 10 in his next four appearances.
"There are places in sports that have such a mystique that they can forever shape the way we remember an athlete," Hehir said. "Augusta National is one of those places. Greg Norman is by any objective measure one of the greatest golfers to ever play the game. Two-time major winner, 331 weeks at World No. 1, leading money winner in PGA Tour history pre-Tiger [Woods], one of the few indelible players of his era. But despite all his success, he's perhaps remembered most for his failure at the Masters, particularly his excruciating collapse on final Sunday in 1996. I was excited for the opportunity to tell the story of one man's career through the prism of such a sacred site and to examine the power of one place to mold a man's legacy, for better or worse."
"Shark" will premiere at 8 p.m. ET on ESPN on April 5, two days before the 2022 Masters gets underway. It will be made available on ESPN+ immediately after its premiere.