The Loop
Greg Maddux says Barry Bonds was the "easiest" hitter to pitch to, sort of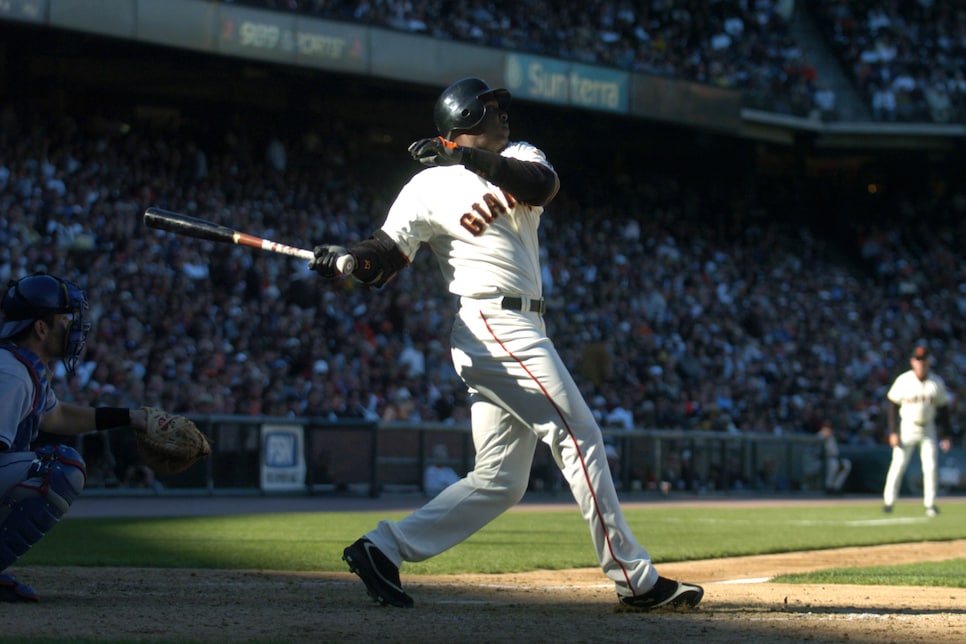 When it comes to Barry Bonds' career, everyone is going to have a different opinion. None of them or wrong or 100 percent right, but we can all agree that no batter has ever been feared by pitchers more than the former San Francisco Giants outfielder. The ball had the potential to leave the park every time he stepped to the plate, which something you can only say for select few players in MLB history. It's why he was once intentionally walked with the bases loaded.
Because of this, you'd think any pitcher that had the unfortunate task of facing him during their career would say he was the scariest guy to throw to, right? What about the guy who faced him more than any pitcher ever? That would be Greg Maddux, who had the audacity to call the all-time MLB home run leader* the "easiest" hitter to pitch to, sort of :
Throwing four pitches outside the strike zone looks pretty easy, so Maddux does have a point there. If anyone is qualified to speak about facing Bonds though, it's the Mad Dog, who faced him 157 times in his 22-year career, striking him out 16 times, which is tied with John Smoltz for the most ever against Bonds per highheatstats.com. Unfortunately for the former Atlanta Braves studs, Bonds hit eight homers each off of them, the most of any pitchers he faced.