The Loop
Watch this tour pro damage his garage door with swing, and react just like we would
Veteran tour pro Greg Chalmers shared a video Friday that the everyman golfer can appreciate. Like all of us stuck in winter climes, the Aussie created a makeshift practice area in his home garage. The scene is like thousands of others across the world—a dad assembles a net right in front of some cabinets and his children's bicycles—while sick and tired of not being able to go to his neighborhood golf course.
Of course, Chalmers isn't any average golfer. He's a PGA Tour winner with an impressive career spanning four decades. So what he did while taking a hack in his garage looks exactly like something we'd do while stuck at home.
Oh man, you can see the pieces of the garage motor flying after Chalmers' through-swing connected with it. The Aussie followed up with another tweet that the damage will cost him $1,100 to fix.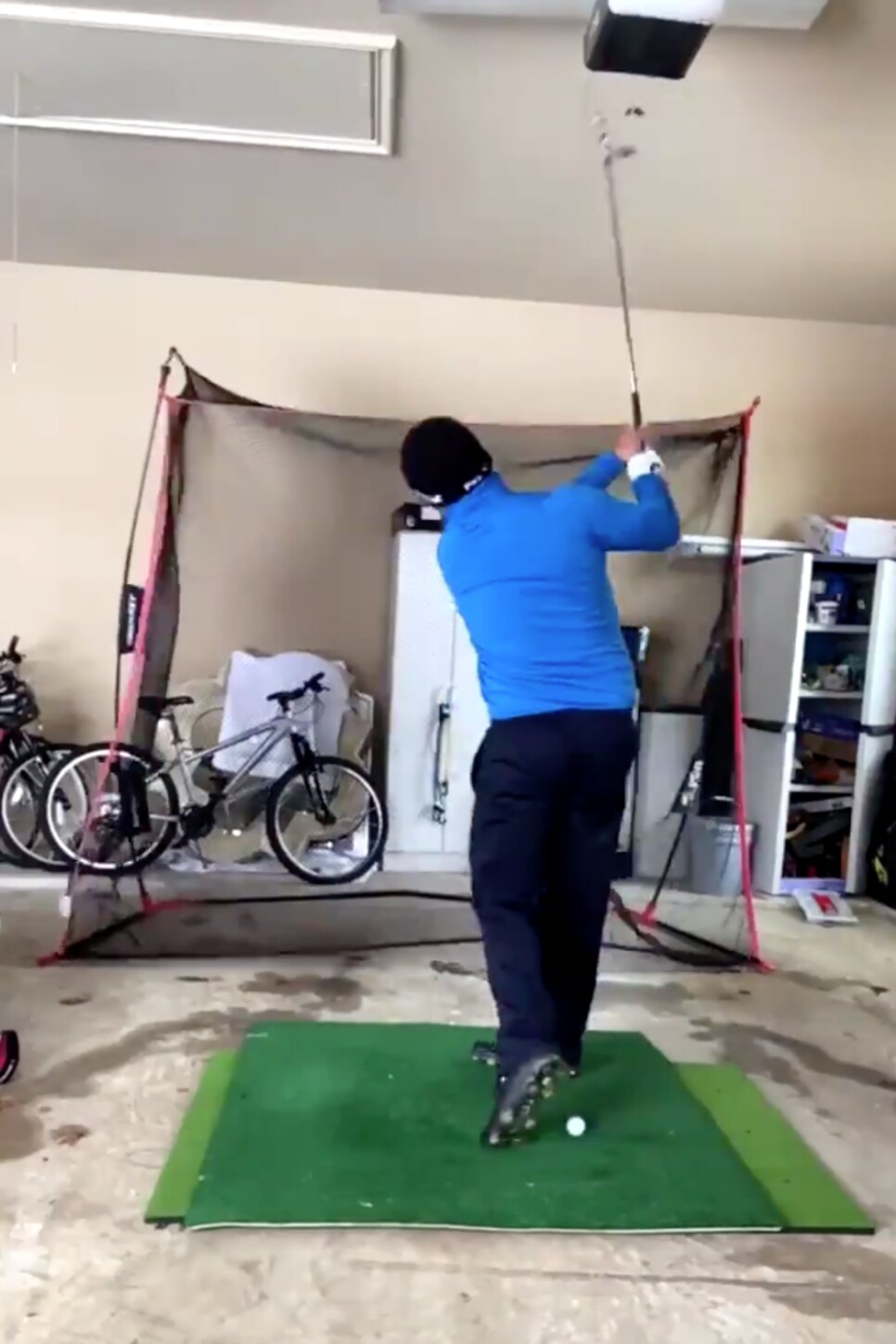 Surely, not the end of the world for someone who has made more than $11 million on the PGA Tour (but keep in mind, that's over the course of a long career).
This tweet tells you he's reacting just like any golfer would ...
We feel for Chalmers because that's the fear of anybody who has taken a full swing in their home before. Hopefully, Chalmers will be back on a golf course soon—and hopefully he has a good contractor who can repair his garage door quickly ... it looks cold there!