Short Game
Make this club selection change when you have to chip over a greenside bunker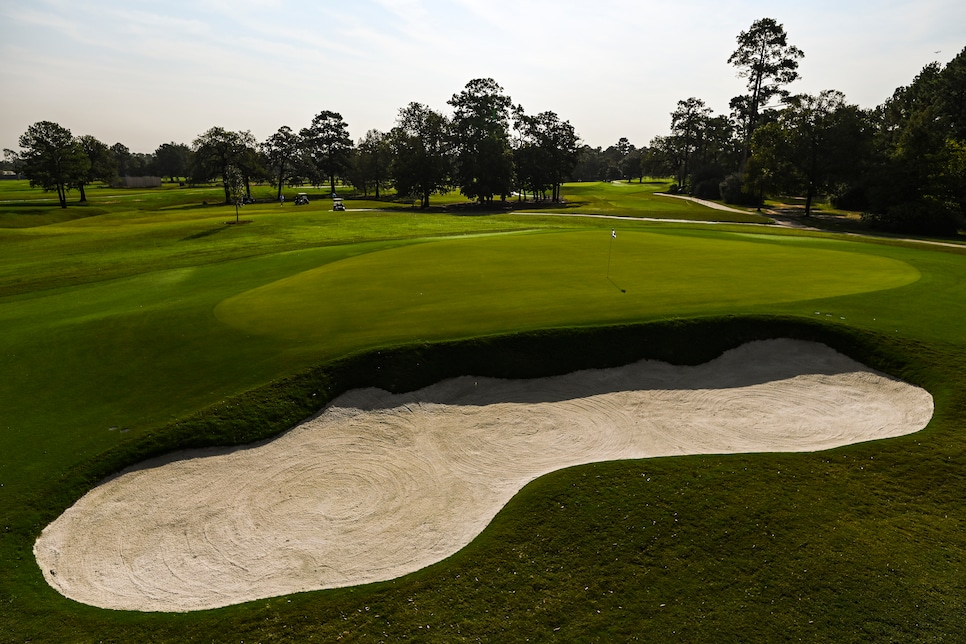 You've been here before: In the rough, with a greenside bunker between you and the green. If you're like a lot of people, you've popped this chip up, left it short and landed in the bunker too many times. Molly Braid, a Golf Digest Best Young Teacher out of Westmoor Golf Club in Wisconsin, says club choice is likely your problem.
She sees a lot of her students look at this shot and grab a sand wedge or lob wedge, with the goal of hoisting the ball up over the bunker. This thinking, Braid says, isn't quite right. Grabbing a high-lofted club is what makes it so easy to pop it up and leave it short. You can use slightly less loft, because bunkers that you have to fly a ball over aren't actually as intimidating as they look.
"Bunkers are down in the ground. You don't need it to go way up in the air," Braid says. "Instead of taking a great big swing with a lob wedge or sand wedge and trying to hit it high over the sand -- which we see a lot of times coming up short -- grab your pitching wedge or gap wedge and do a pitching stroke and setup."
When you're staring at a bunker that you need to fly a shot over, it's easy to think, I need to get this up in the air. And you do – but not in the same way you'd need to loft one up over a tree. The loft in your gap or pitching wedge is usually enough. Just make sure you have a bit of green between you and the flag, because this will release more than a sand wedge would.
"It'll roll out nicely, with a lot of forgiveness," Braid says.