The Loop
Greenbrier Breaks Ground On Gambling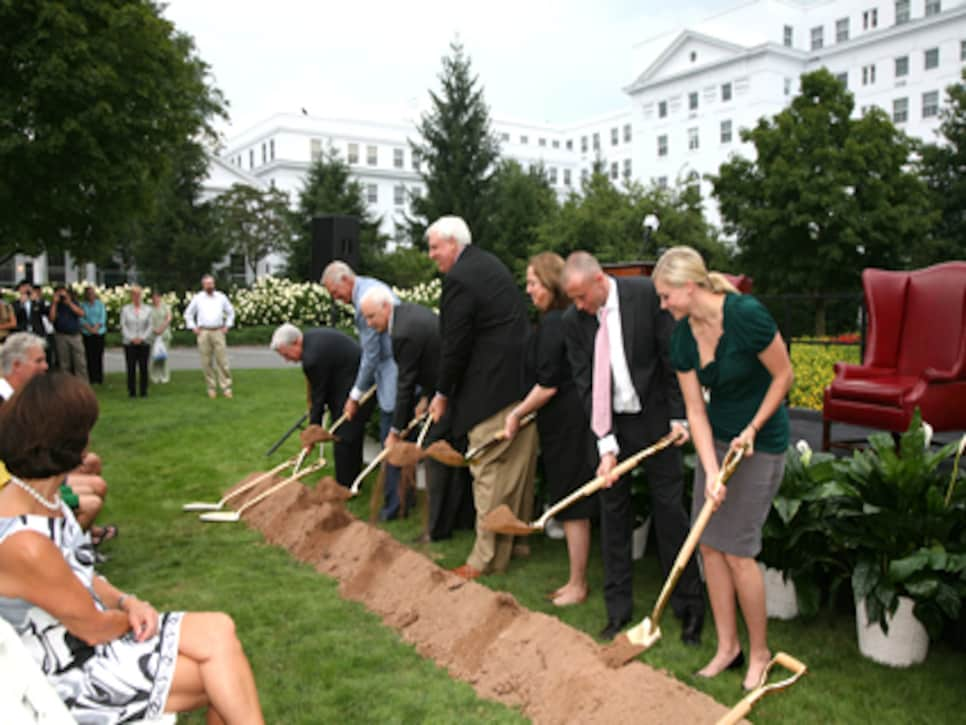 *WHITE SULPHUR SPRINGS, W.Va., August 24, 2009--Today, Jim Justice, chairman/owner of The Greenbrier resort, broke ground on the property's elegant, new casino, retail and dining areas, slated to debut in April 2010.
"We are so excited about breaking ground for the new casino. It will be a truly spectacular facility, very elegant and unlike anything anyone has seen before," said Justice.
The construction of the new casino, retail and dining areas will encompass an area of approximately 80,000 square feet. The front lawn, under which the casino will be built, will keep the main flower bed but feature changes including a reflecting pool, pedestrian walkways, benches and leisure area. The space is also designed to improve guest arrivals and departures.
The casino will consist of 320 slot machines and 38 full-variety table games including craps, roulette, black jack, mini-baccarat, poker varieties and poker tables. Champagne will be passed around nightly at 8 p.m., offering a toast of luck to all of the gaming guests.
Beginning on October 1, Greenbrier guests and members will be able to enjoy this new amenity, including slot and table games, in a temporary casino, located in the resort's Virginia Wing.
For more information on the casino or other recent changes at The Greenbrier resort, visit www.greenbrier.com  or call 800-624-6070.*