Courses
Island Time: Grand Cayman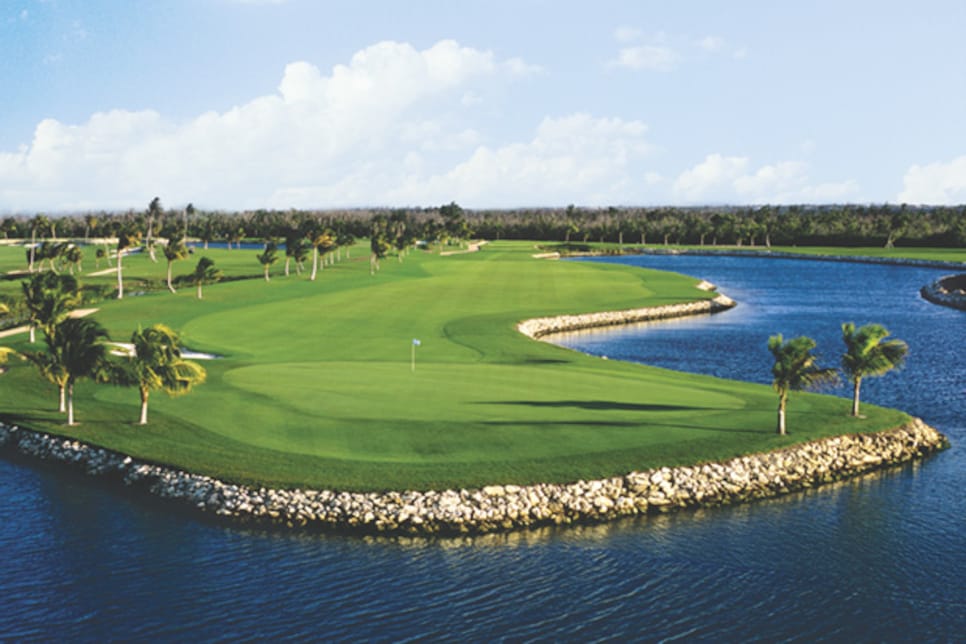 Many golfers are reluctant to admit it, but the thought of a golf trip where you play 36 holes a day (or more) isn't always that appealing. You know who you are. You force a look of enthusiasm when someone in your travel group suggests that you hustle to get "nine more in" before the sun sets. You trudge back out there, but you secretly wish you were somewhere, anywhere, in a horizontal position.
When your blisters heal and the back spasms subside, what you need is a plan to keep this from happening again when emails start flying about where to go for your next golf trip. What you need is Grand Cayman.
Don't think of Grand Cayman as a golf destination—though its three courses certainly are worthy of your time. Instead, think of it as a vacation destination with golf. The difference is simple. You'll want to play golf each day. But the tiny island 150 miles south of Cuba offers way too many other activities to feel like you should hang out at the course until nightfall. It's like a water theme park for adults. There's snorkeling, paddleboarding, jet skiing, sailing, fishing and sunbathing on the powder-white sand of Seven Mile Beach. The sand is so light and the water is so clear, at times it looks like you're swimming in a kiddie pool. And if you don't mind swimming with 500-pound stingrays, you can do that at a sandbar about a mile offshore. Don't worry. It's hardly a Jacques Cousteau-type expedition. The tourists barely outnumber the rays, and the fish are so accustomed to people that you can Instagram a shot kissing one.
After you towel off, your golf options are two nine-hole courses—Blue Tip and Britannia—and the 18-hole North Sound Golf Club. Of the three, Blue Tip is in the best condition. Greg Norman designed the par-36, 3,516-yard course, which is adjacent to the Ritz-Carlton Hotel. Water comes into play almost everywhere, and the opening holes, typically into the wind, make it play much longer than its scorecard yardage. You'll learn to take more club and make an easy swing to manage your way around the scenic course. The hotel has villas and standard rooms and is a terrific place to stay. The resort's service is so good, the concierge actually drove to the airport to pick up a cellphone left in a taxi by a person in my group.
North Sound also relies on wind and water to defend its par-71, 6,605-yard layout. The most memorable hole on the entire island is the 235-yard 11th, which is framed by the sea and requires a cannon shot over a pond to avoid double bogey. Of the three courses on the island, Britannia gets the nod for having the most personality. What it lacks in conditioning—it's only so-so—it makes up with quirky holes, including drivable par 4s, a brutal par 3 over water and mangroves, and a par-5 closing hole that is reachable in two thanks to a predominantly east-to-west breeze. You can use different teeing areas to make up a 5,829-yard, par-70 course, or you can treat it as a short nine-hole course. Jack Nicklaus designed Britannia to be played with a special, limited-flight golf ball known as the Cayman. It had pimples instead of dimples and flew about 60 percent of the distance of a normal ball. It never caught on because golfers couldn't accept 150-yard tee shots.