The Loop
Graeme McDowell to open second Nona Blue restaurant, putting him one-up on Tiger Woods
McDowell, now 85th in the World Ranking and without a win since the French Open in July, 2014, announced that he's opening a second Nona Blue Modern Tavern, this one in Ponte Vedra Beach, Fla., a par-4 from the TPC Sawgrass, site of the Players Championship.
And while McDowell has been lamenting his golf, there's this: A second restaurant puts him one-up on Tiger Woods, who opened his first, the Woods Jupiter, in Jupiter, Fla., earlier this year.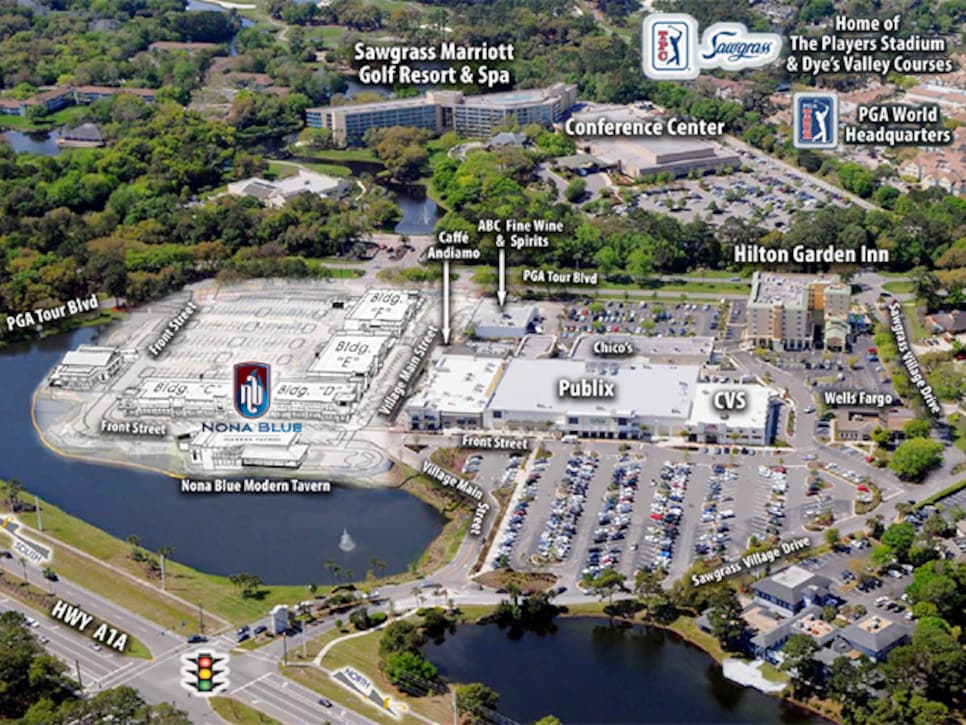 "My family and I love spending time in Ponte Vedra Beach when I compete at the Players," McDowell said in a news release. "I'm thrilled to expand Nona Blue to such a beautiful city with so much golf heritage. We considered many options for our second location, but I can't think of a better place to bring our restaurant. We're looking forward to welcoming the residents of Ponte Vedra Beach and the many visitors to the area when we open in 2016."
His first restaurant, near his home at Nona Lake in Orlando, opened in early 2013, and, according to this story, has largely been standing room only.
Among Nona Blue's specialties? G-Mac and cheese, naturally.
Nona Blue's Ponte Vedra Beach location is on the water across from Highway A1A, as seen in the left-center of the photo above.