Putting
Graeme McDowell: Steal My Feel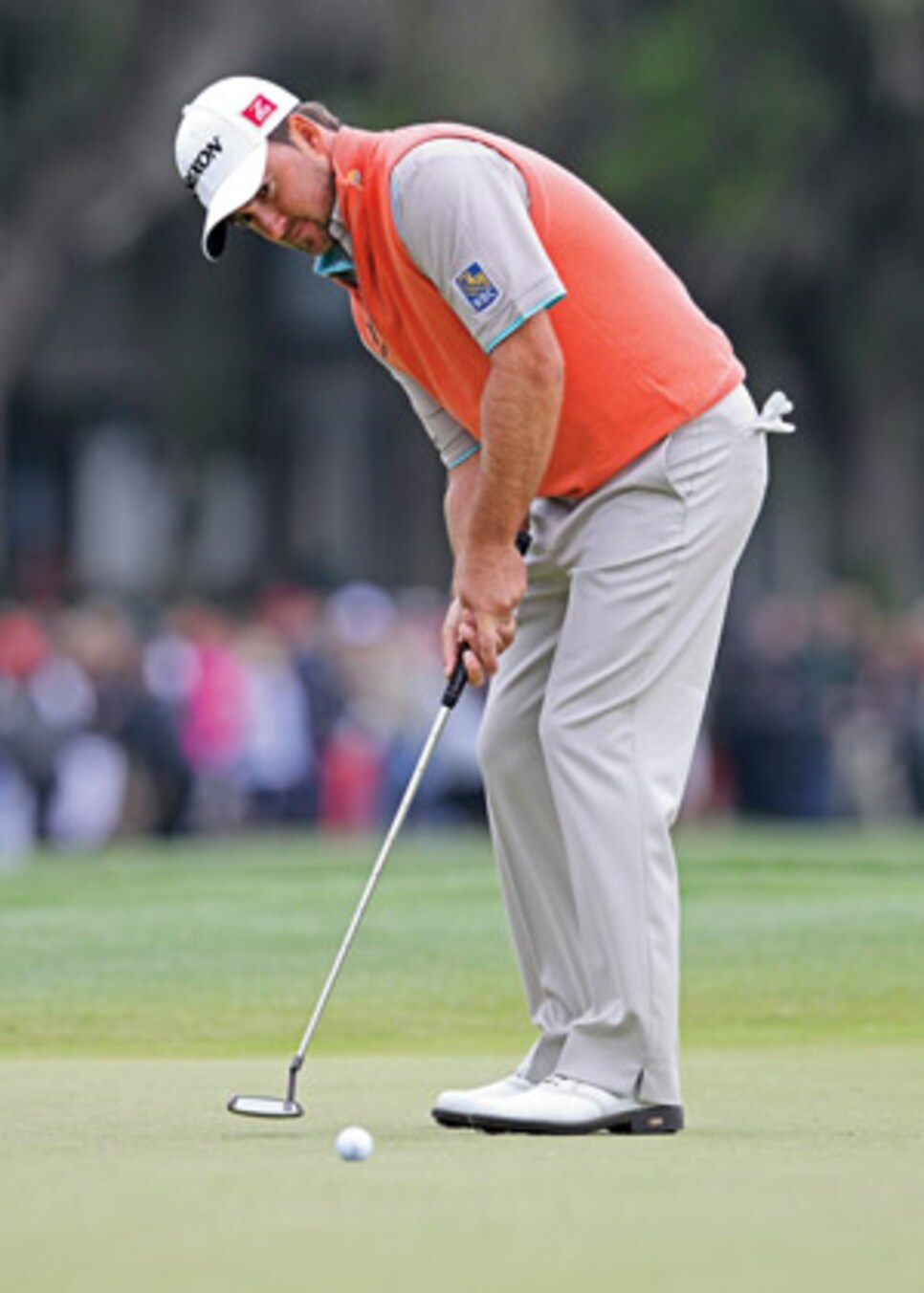 We all face putts that mean something extra. Whether it's a major championship or just a friendly match on the line, these must-make putts inside six feet can seem like the only thing that matters.
To putt well under pressure, develop a routine that gives you a familiar feeling over the ball. I see a lot of golfers taking extra time on critical putts. Settle into every putt the same way--that'll help you relax on the stressful ones.
After getting a read, I trace my eyes down the line as I make a practice stroke. Feeling comfortable with the break is essential. I set my feet while still looking down the line, then slide the putterhead behind the ball, take one last peek at the hole, and go.
It's also important to practice these putts, approaching each one as if it really counts. Strokes vary from player to player, but all great putters have a consistent routine they lean on when they have to make a big one.
Graeme McDowell, ranked eighth in the world, won the 2010 U.S. Open at Pebble Beach.